I can't believe the year is already come and gone. It went by way too fast for me! I started the blog early this year and a lot has happened and I already see a lot of exciting things happening in 2015! We definitely need to take some time to look back at the year… from my very first post – and the slightly embarrassing photography that came with it – to a look at my most popular posts. Plus, a few of my personal favorites.
My very first post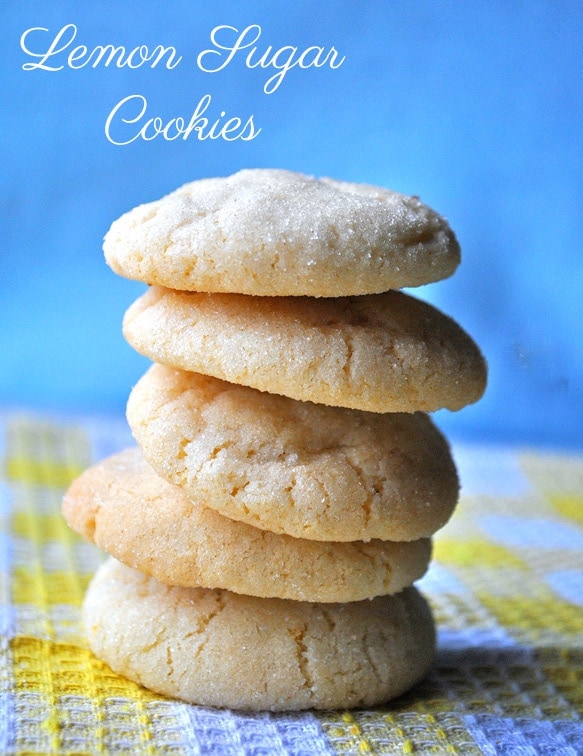 Lemon Sugar Cookies – I made these cookies I found on Two Peas and Their Pod and it's remained my favorite sugar cookies to date because…. well, I love lemony desserts. I remember I took these pictures using a regular kitchen towel and a t-shirt because I thought the blue and yellow works well for a lemon sugar cookie. I would have liked to lighten those shadows a bit though! According to my Pinterest counter, they only have a whopping 118 pins. Oh well! That's a lot more than I thought I would ever get!
Fan Favorite and Most Viral Post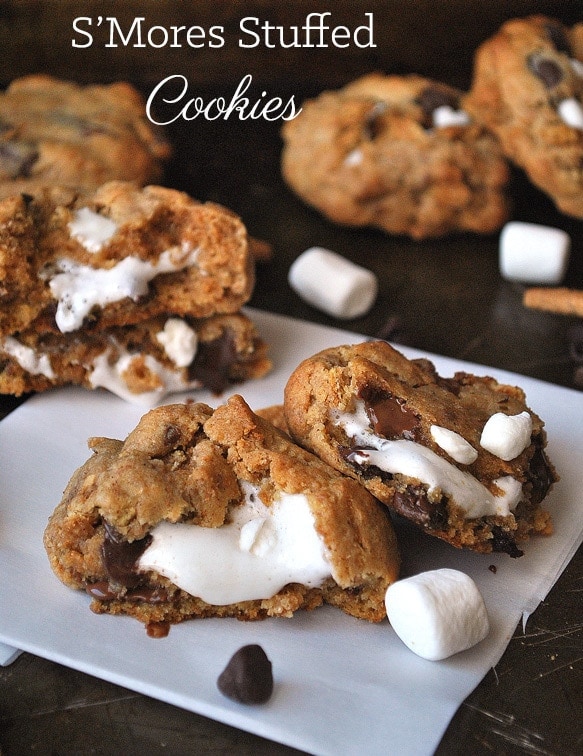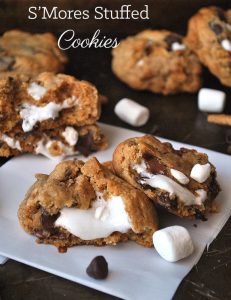 S'mores Stuffed Cookies – These have been my most popular cookies and the most viral recipe on my blog to-date. It contributes to about 45% of my total pageviews, it's been pinned over 146k times, and have been featured on Buzzfeed twice, Redbook Magazine's website, Country Living's website, among several other sites and blogs. I made these cookies when I tried to make a Martha Stewart cookie recipe that had marshmallows in them and they completely disappeared. Disappointed, I wanted to find a way to make sure the marshmallows would not disappear. As it turns out, it's something we can all get behind!
Surprising Fan Favorite
Matcha Green Tea Milkshakes – I was surprised at how popular this milkshake ended up being for the blog. I made this drink totally on the fly because I was craving something cold and needed to make some space in my freezer. It's been searched for more times than I ever expected
Most Searched For Recipe
Coconut Chocolate Chip Cookies – People love coconut chocolate chip cookies because this keyword is one of the most used keyword to find my site.
Personal Favorite Recip
Cheddar Pumpkin Sage Scones – I love these scones so much and I make them almost every other weekend. They are also the most requested scones I make besides my matcha white chocolate scones (I will have to share that one with you one day)
The Underdog
Apple Pie Thumbprint Cookies with Salted Dark Caramel – I adore these cookies, but I definitely don't feel they get the attention they deserve. The salted dark caramel has a wonderful depth of flavor that contrasts the delicious bits of apple stuffed in these thumbprint cookies rolled in graham cracker crumbs. Delicious!
Wow, I guess I shouldn't be surprised that cookies kind of dominate the list here considering my love affair with them. In 2015 you can definitely expect more cookies, plus lots of healthier options and more savory food options! If there is anything you want to see here on the blog, please leave a comment, or message me on facebook, twitter or even hit me up via email. I LOVE to hear from you! Even (especially) if you have any questions about a recipe or if it didn't work out for you. I hope you had a great year and will have an even better one in 2015!!!!! Lots and lots and lots of love!!!!