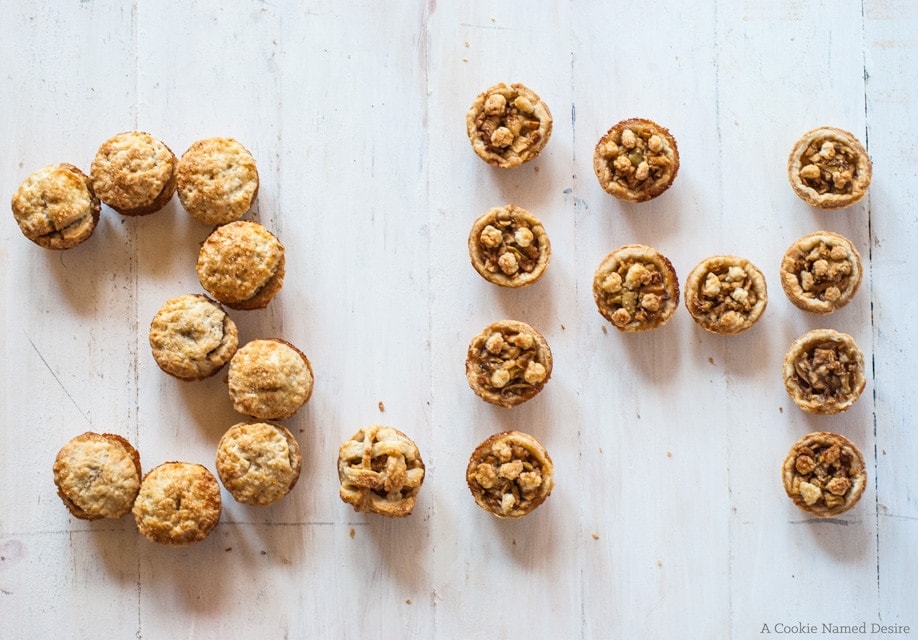 It's Pi Day! Possibly the most fun day for people who love math and pie.
Mini Peanut Butter Jelly Pop Tarts – Mini pop tarts… in the best flavor combination ever.
Meyer Lemon Cake with White Chocolate Mousse – I love white chocolate + lemon
Ghanaian Meat Pies – My old flatmate used to make these all the time, they are so tasty
Peanut Butter Pretzel Bars – All the good things
Fresh Mint Grasshopper Pie – I want to faceplant right in there
Triple Coconut Cream Pie – And in here
 Malted Milk Cookies – Then finish with a nice stack of these cookies.
Thin Mint Donuts – You heard right.
Sherry Cherry Cobbler Cocktail – It's a cherry cobbler in drink form. What's not to love?
Strawberries and Cream Mini Parfaits – Holla!!
Skillet Sausage Calzone – Yes
Strawberry Pie – One of my favorite pies
Tart Cherry Grilled Cheese with Sage – Oh my god, I was about 10