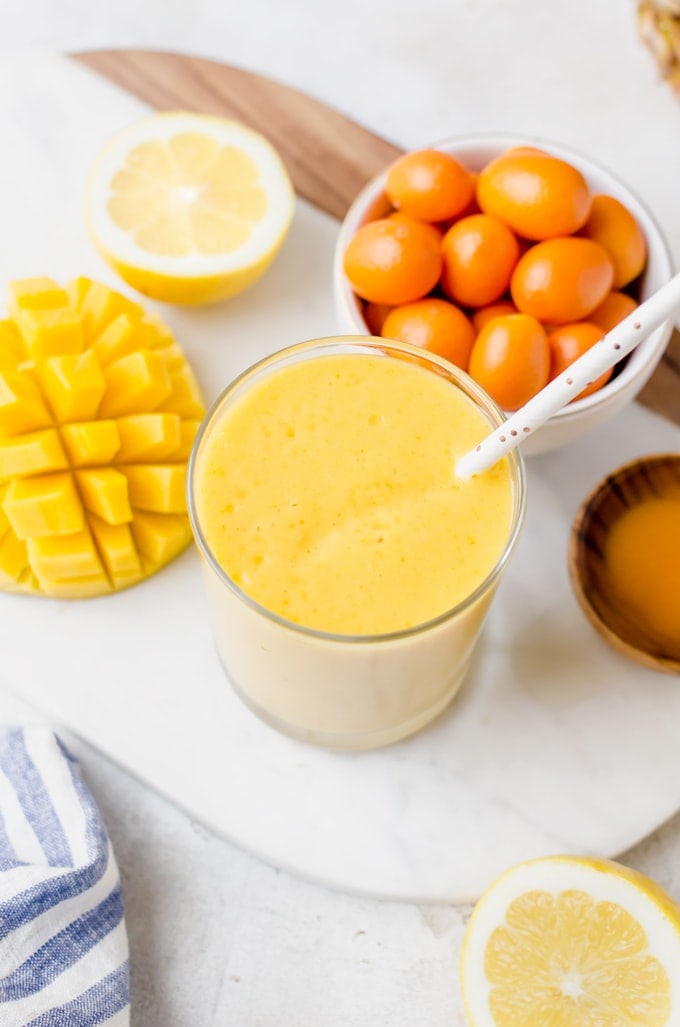 Sunshine Smoothie
Yield 2 smoothies
A sweet tropical sunshine smoothie that will put a smile on your face from the very first sip. 
Ingredients
1 medium frozen banana
2 pouches Pichuberry puree
1 cup pineapple
1 mango
1/2 cup kumquats
1 lemon, juiced
1/2 teaspoon ground tumeric
2/3 cup almond milk
Instructions
Add all of the ingredients together into a blender in the order listed. Blend on high for two minutes. Enjoy immediately.
Courses Breakfast
Cuisine American
Recipe by A Cookie Named Desire at https://cookienameddesire.com/sunshine-smoothie/