I can't believe another year has come and gone. It feels like just yesterday that I was sitting in a hot Starbucks with the sun beating down and sipping on my coffee while I tried to squint my way through collecting the top posts from 2014. I was nervous at it being my first year as a full time blogger and what to expect. I feel like so much has changed, yet almost nothing at all. I have a lot planned for 2016 and I can't wait to share them with you.  For those of you who have been following along, making my recipes and sharing the food with family and friends, I thank you from the bottom of my heart. It means the world to me and hearing your feedback is what keeps me going. You are the best!!
Without further ado, here are the top 20 posts from 2015!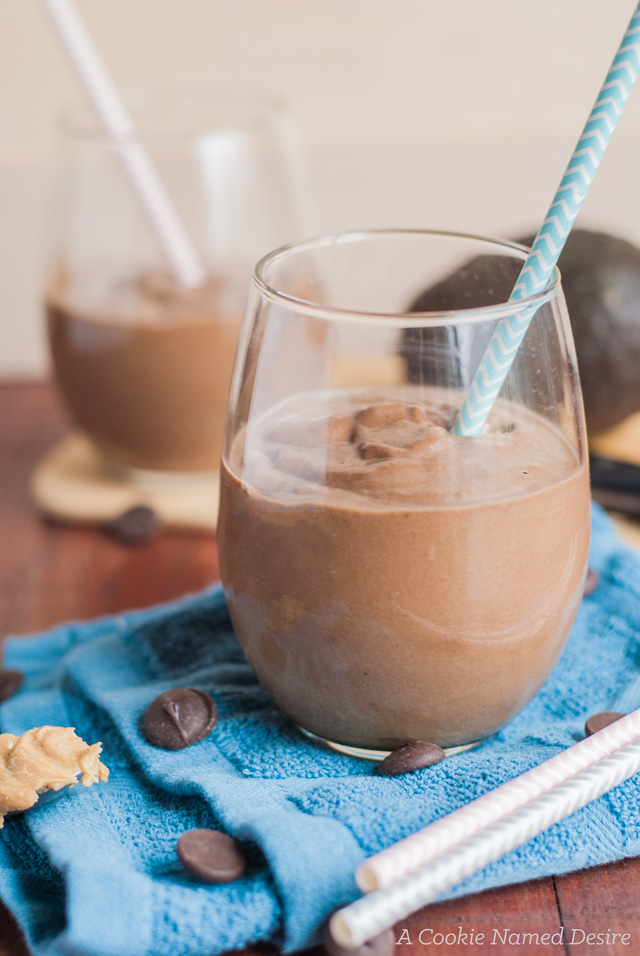 1. Avocado Chocolate Peanut Butter Smoothie – As a dessert blogger, I was surprised that my most popular recipe that I made in 2015 was a smoothie! I drink smoothies about 4 – 5 times a week and this is one of my go-to smoothies, so I guess it isn't that surprising that it's so popular!

2. Red Velvet Nutella Stuffed Cookies – I don't use Nutella nearly enough and I made these cookies to change all that and you guys really seemed to love it because it's been a popular recipe on the blog since I posted it!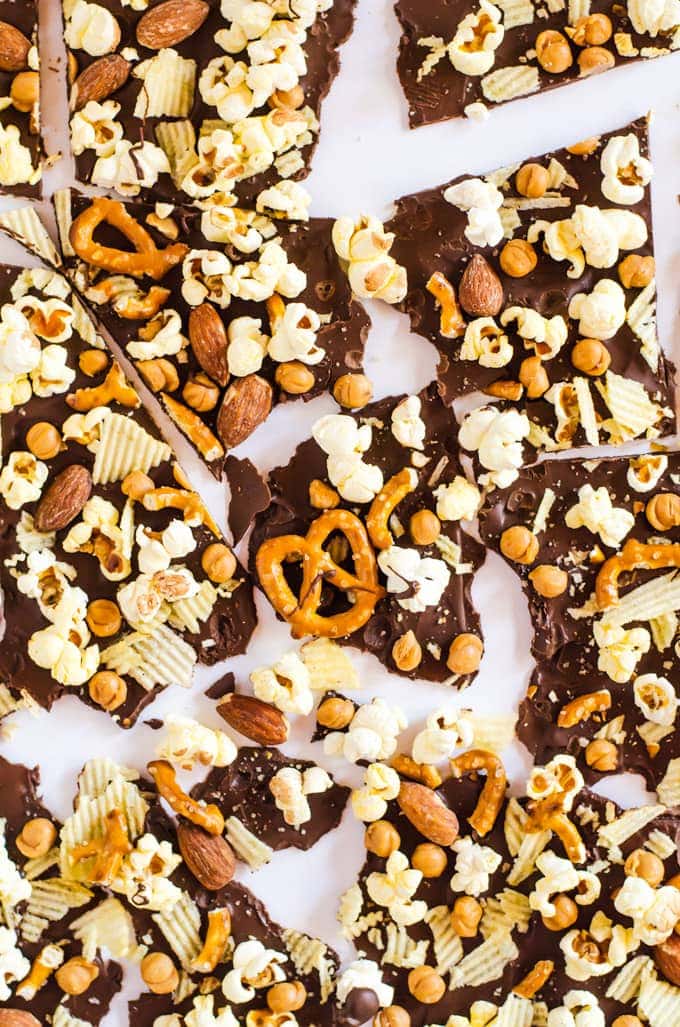 3. Munchies Bark – This is the epitome of sweet and salty aka my favorite flavor combination. It's got pretzels, almonds, popcorn, chips, and caramel all on some dark chocolate. What's not to love?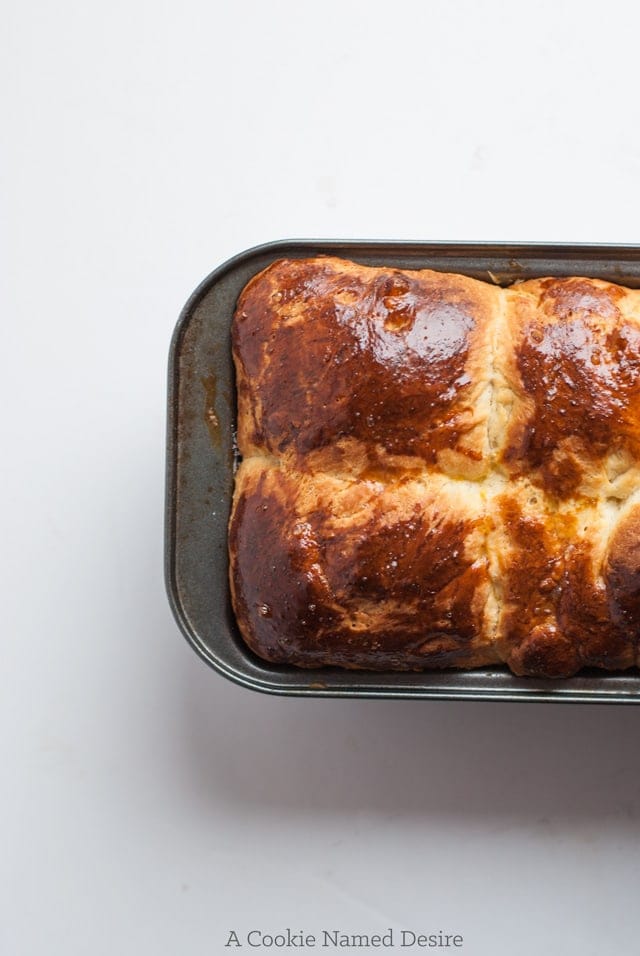 4. Brioche Loaf – I am so happy that this brioche loaf is one of my popular posts from 2015 because it is the bread recipe I am constantly using on the blog and in my personal life. It's so buttery and melt in your mouth and just so amazing. If you haven't tried it yet, you must! (P.S. if you are new to baking with yeast, I wrote a pretty nice guide to how to bake with yeast with confidence!)

5. No-Bake Peanut Butter Pie – Okay, I'm not going to lie. This pie is a stunnah! This is my favorite pie and it's so easy to make. YAS!

6. Pavlova Cupcakes – I spent a lot of time thinking about making these cupcakes and when I finally did, they looked nothing like how I imagined. In so many ways, they are so much better and I can't stop looking at them (and apparently you can't either!)

7. S'mores Brownies – These are my favorite brownies I've made so far. It has the perfect amount of marshmallow, chocolate, and graham cracker for me and I can't stop eating them!

8. Cookies and Cream Cupcakes – These cupcakes are awesome! I can't get enough of them! I wanted a cupcake that was loaded with Oreos so I made these that have about 3 1/2 Oreos per cupcake. Suh-weet!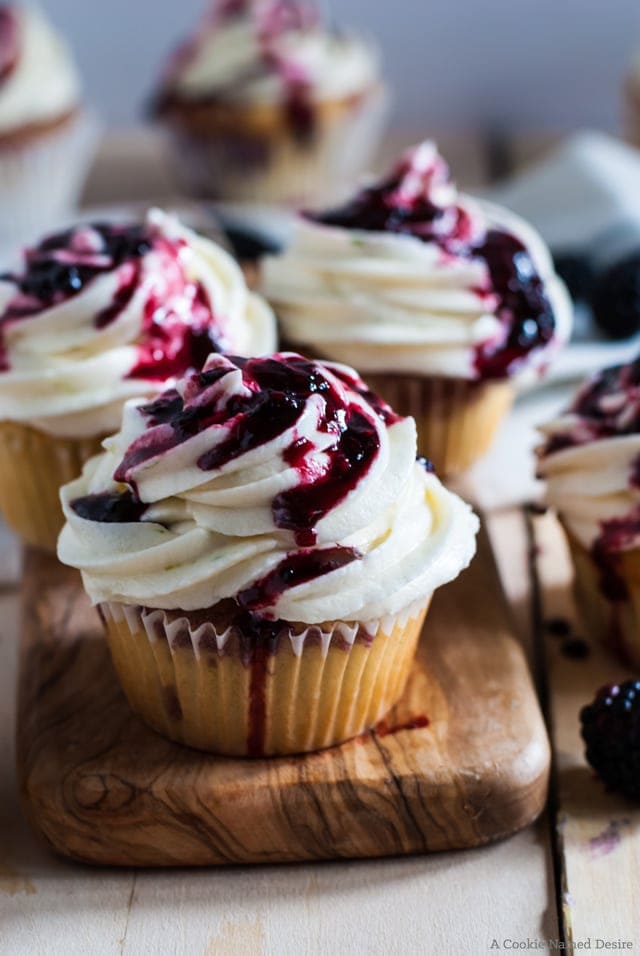 9. Blackberry Lime Cupcakes – Blackberries and lime are a match made in heaven and that's why I love these. I'm so glad so many of you agree!

10. Slutty Brownie Cookies – These cookies were on my mind for so long and I was pretty lazy when I made them, but man, it was so worth it because less time baking = more time eat, ammiright?

11. Brownie Fries – Honest talk: I hate the photos for this recipe. I don't know what I was thinking. I definitely want to take them over again (maybe I subconsciously did it on purpose so I could make them again!) BUT these brownie fries are the bomb. Fudgy brownies smothered in chocolate and topped with a bit of fleur de sel. I mean, what could be better? Maybe dunking them in berry sauce and yogurt?

12. Bananas Foster Scones – I love these scones. I love them. I am so glad they are on the top 20, but honestly, these need to be like number 1.

13. Spicy Mac and Cheese with Ham – I am a mac and cheese addict. I can't get enough. And this mac and cheese is enough to feed a very hungry army… or just me for the week!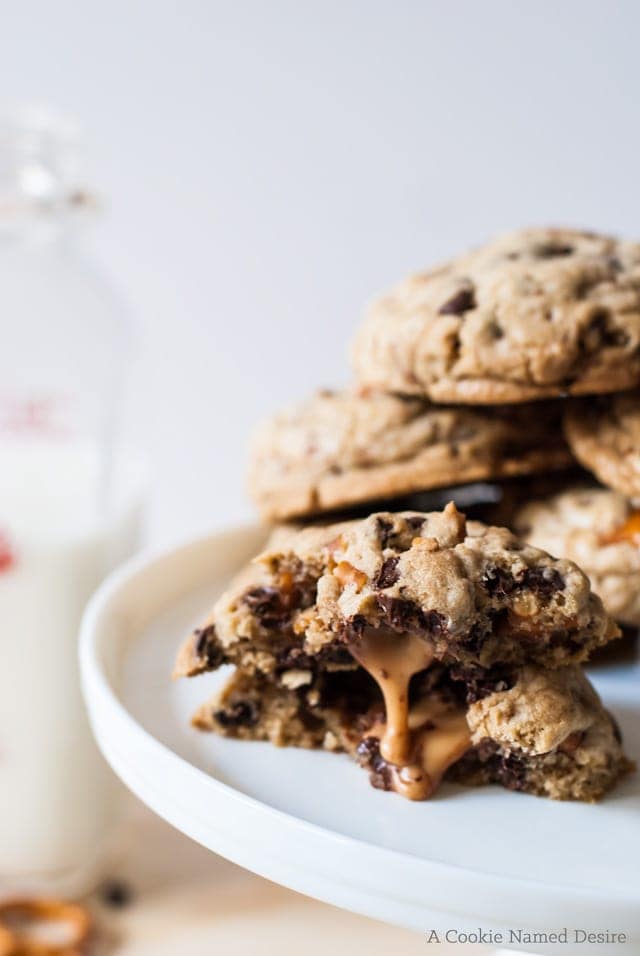 14. Beer Pretzel Caramel Stuffed Cookies – These cookies are basically everything. They are everything. They are delicious and totally dude friendly and you've got to make them!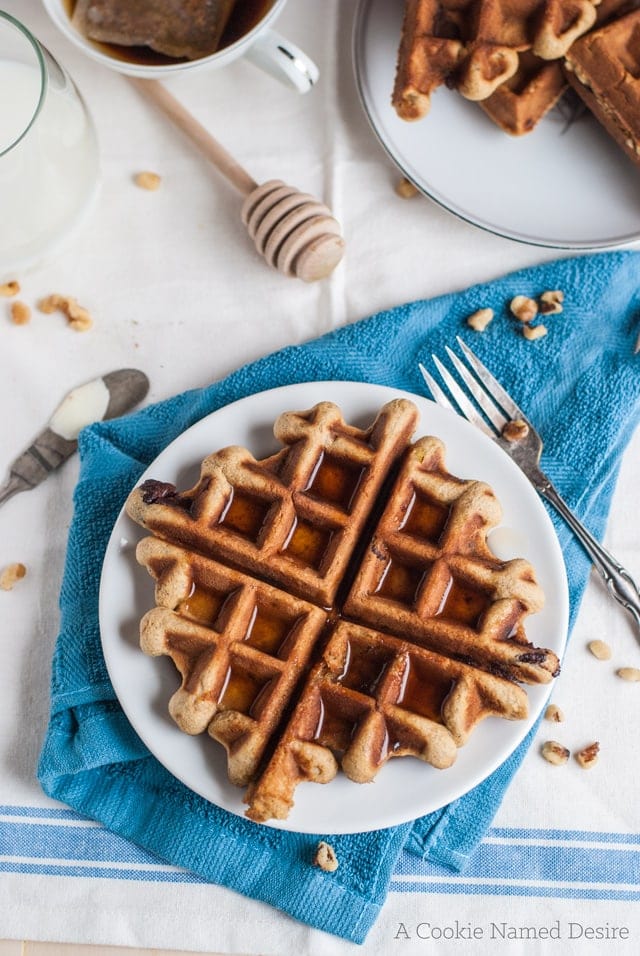 15. Banana Bread Waffles – Banana bread in waffle form. What's not to love?

16. Turkey Pumpkin Chili – This is the chili I make regularly. I make this about once every two weeks as soon as the leaves begin to fall and it's my favorite. And you can't even tell there's pumpkin in it!

17. Birthday Cake Smoothie – I actually debated whether or not this qualifies as a smoothie, but I went with it. It is a healthy way to have a bit of birthday flavor without any guilt. The secret: butter extract and almond butter!

18. Blood Orange Doughnuts – I spent a lot of time dreaming about these doughnuts and when I had one, they were even tastier than I imagined. I need to make them again soon!!

19. Popcorn Ice Cream – I made a lot of recipes using popcorn. It was about time I added it in ice cream and man oh man, it is to die for!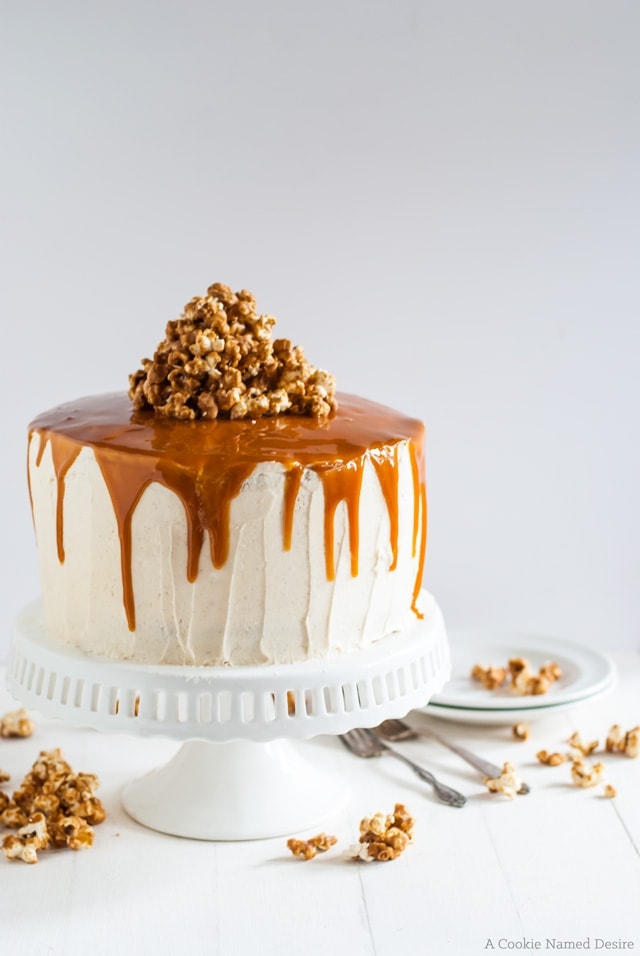 20. Vanilla Bean Cake – This was my birthday cake I made for myself. I was inspired by the vanilla beans from Rodelle (which happen to be my favorite!) and my Infused cookbook and the bourbon peaches. It's the perfect summer cake and definitely worthy of being in this top 20 list!