A light Cajun chicken salad that will become your new summer jam. Served with creamy guacamole and peppery arugula for an amazing salad experience.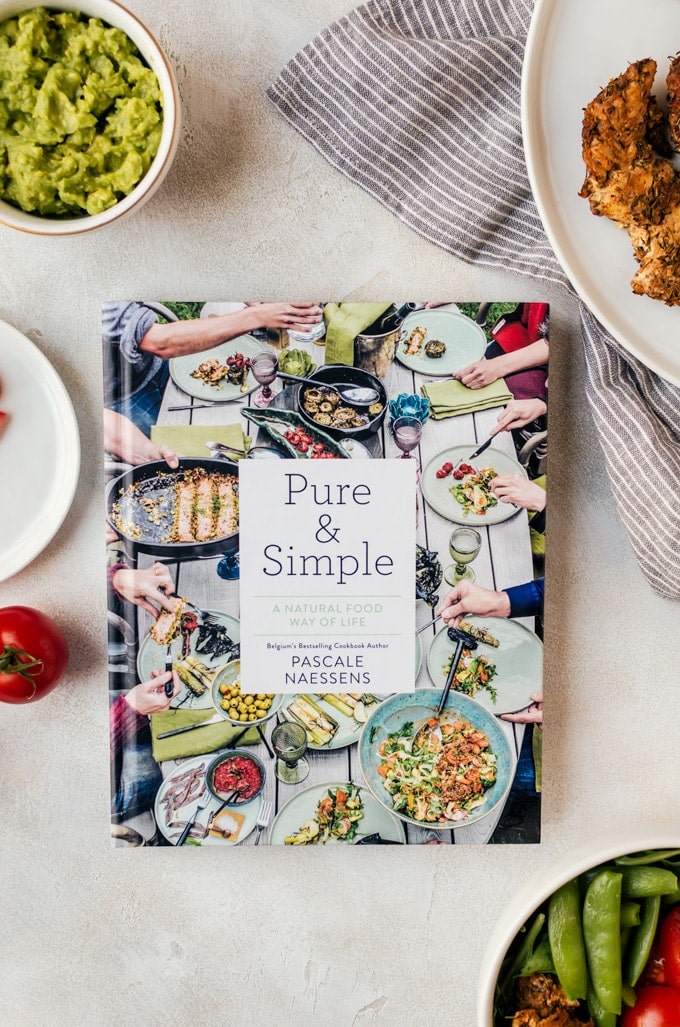 I need to check in with you. How has summer been treating you? I've been woefully neglectful of this space while I enjoy the summer with my daughter. She's been busy with three different camps and trips to the beach and play dates. And I've also been kept quite busy myself for one important reason. I was planning on sharing this in a way that was a bit more formal, but I can't keep it to myself any longer and I need to share it with you now.
Friends, I've met someone.
It's crazy right? I mean I've mentioned my woes of dating as a single parent in the past and I've all but given up on it. I became comfortable and happy with  my life as a business owner and mother. But this has been a really amazing unexpected change. It's not been easy adding someone new into my life and maybe I've been a little distracted. But I haven't been in a relationship for years that I am allowing myself this momentary lack of focus.
One of the things me and my new guy - I will need to come up with a nice nickname for him soon - are doing is concentrating on our health and eating well. So I've been experimenting with different recipes. I've loved the Pure and Simple cookbook for delicious recipes that are wholesome and delicious, but still really easy to prepare. In short, the book really lives up to its name and I love it for that. Most recipes only call for a short list of ingredients and the recipe is usually to the point. My favorite is the grilled Cajun chicken salad.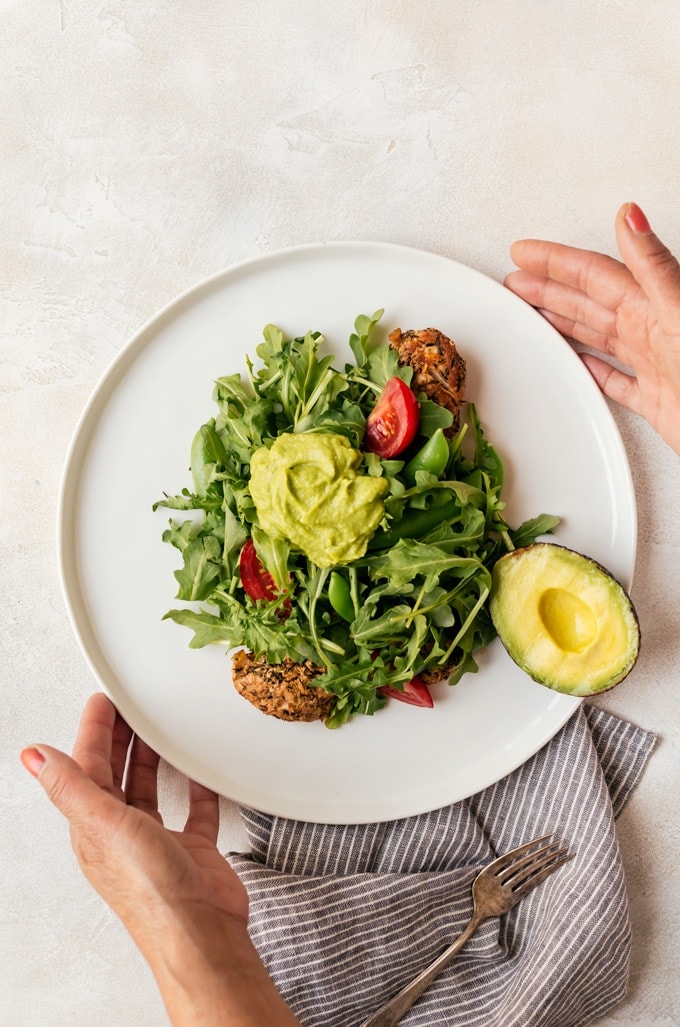 The first time I made the Cajun chicken salad, it was basically perfect. A great blend of flavors and texture with just the right amount of crunch from the snap peas. My only problem was that I wanted a bit more spice in my chicken, but that is an easy fix with just another pinch or two of the cayenne pepper. This is the perfect salad for meal prepping. I make a bigger batch of chicken and keep everything separate until I am ready to have lunch.

Cajun Chicken Salad
Yield: 4 salads

Prep Time: 20 minutes

Cook Time: 10 minutes

Total Time: 30 minutes
Ingredients
Cajun Spice
4 teaspoons paprika
3 tablespoons dried thyme
2 garlic cloves finely minced
⅛ teaspoon cayenne pepper
¼ teaspoon salt
Cajun Chicken Salad
20 oz chicken breasts
¼ cup extra virgin olive oil, divided
7 oz sugar snap peas
4 tomatoes
salt
pepper
1 ripe avocado
1 lime
arugula
Instructions
Mix together the ingredients for the Cajun spice in a small bowl and set aside.
Slice the chicken into strips. Place the chicken, 2 tablespoons oil, and spices into a container or gallon-sized plastic bag and mix well. Set aside to marinade.
Heat a pot of water to a boil. Add the snap peas and cook until al dente, approximately 2 minutes. Drain and cool. Set aside
Cut the tomatoes into thin strips, reserving any dripping liquids in a small bowl. Remove the pulp and place in the small bowl. Add a tablespoon of oil into the bowl with the tomato pulp. Add salt and pepper into the small bowl and stir well to create a vinaigrette.
Heat a skillet over medium high and add the remaining oil. Add the marinated chicken and cook about 10 - 15 or until the chicken is cooked through.
While the chicken is cooking, halve and remove the pit of the avocado. Place the avocado in a bowl and mash with the lime. Add salt and pepper.
Place arugula, tomatoes, snap peas, chicken, and guacamole on plates. Serve with the tomato juice vinaigrette,