I make a lot of ice cream on A Cookie Named Desire. It's one of my favorite things to make, but I did not always have an ice cream make when I started making ice cream. A lot of people think it's necessary to have an ice cream maker to make good quality ice cream, but that is just not true.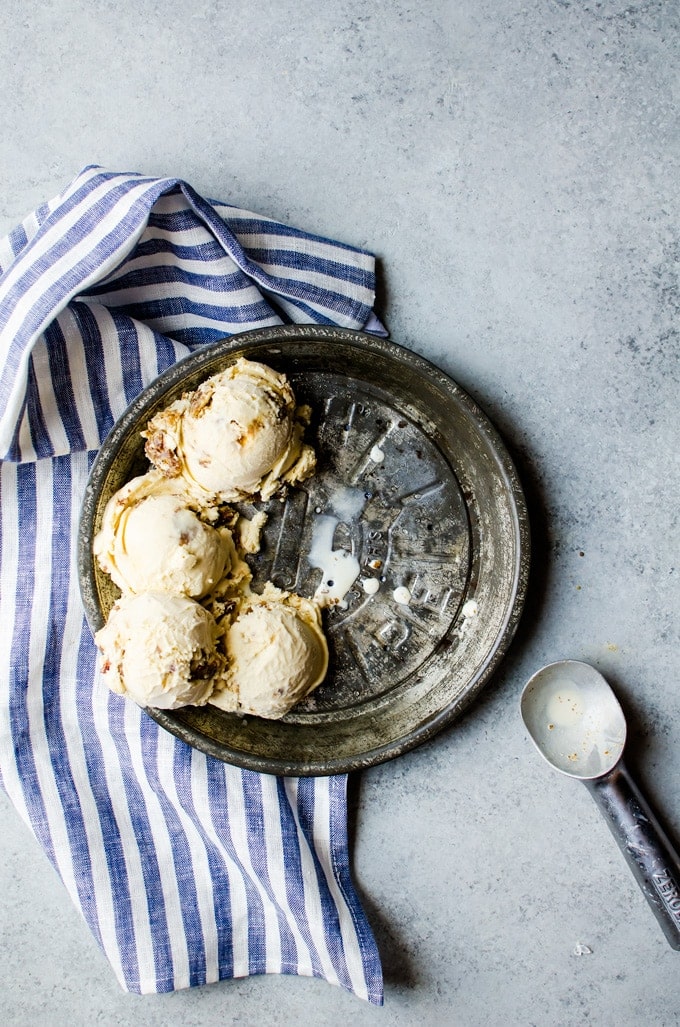 Yes, an ice cream maker does make things easier, and also adds in more air (or overrun) which give ice cream its light and airy quality that we all love about store-bought ice cream. But making ice cream at home without an ice cream maker gives you a richer, more dense ice cream which can be very pleasurable to eat as long as you know how to make your ice cream without an ice cream maker.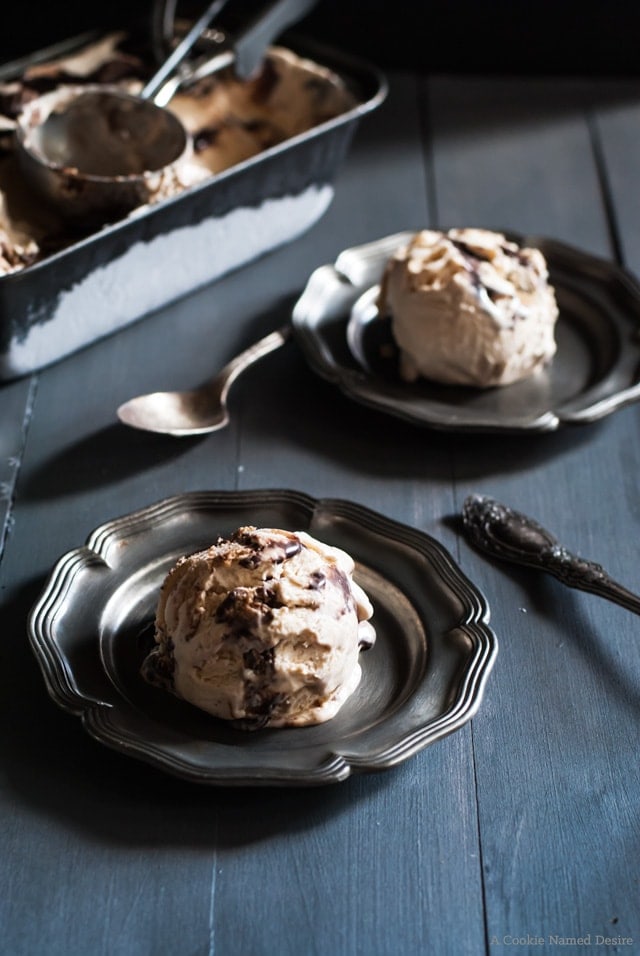 The important aspect of making ice cream is preventing ice crystals which make your  ice cream rock hard and very icy. The way you can do this is by using whatever you have on-hand to break up those crystals. You can use a hand mixer, immersion blender, or even a very sturdy wooden spoon or spatula and some elbow grease.
The Method: 
Pour your ice cream into an air tight container: I usually use a loaf pan I put inside a large freezer bag or an ice cream container you can buy at the store.
Freeze the ice cream in the coldest part of your freezer (usually the back corner) for about 45 minutes.
After 45 minutes, take your instrument of choice and mix up the ice cream, being sure to get the edges which tend to freeze first. The faster you work, the more air you can incorporate, which is why I recommend a hand blender or immersion blender for this job.
Repeat freezing and blending the ice cream every 45 minutes for about 3- 4 hours, remembering to break up any frozen areas. Allow the ice cream to freeze completely - about another 3 - 4 hours.
That's it!