Fudgy peanut butter brownies stuffed with peanut butter cups. It's the dessert for chocolate + peanut butter addicts!
We all agree that chocolate and peanut butter is the best combination there is, right?
We don't need to go into long, drawn out stories about why we all love chocolate and peanut butter, do we? Cause let's be honest, its the same answer for all of us. It's that first bite of a peanut butter cup we had as a kid. That taste was so perfectly engineered it won over all our hearts after a single bite.
So let's move on and go into why these peanut butter brownies are legit everything you could want in a brownie.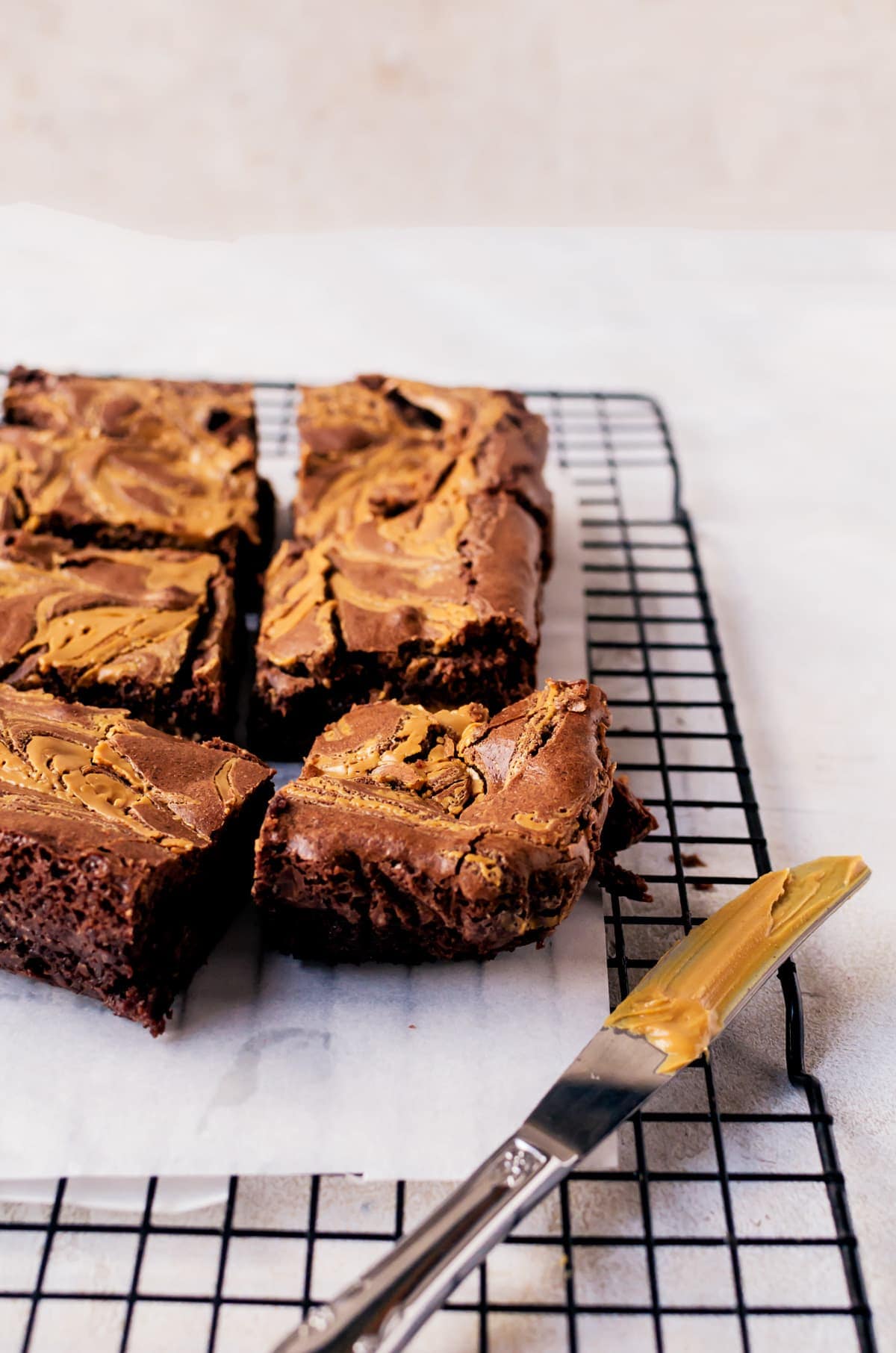 For starters...
These peanut butter brownies are the perfect balance of fudgy and chewy. It hits all the right marks for each type of brownie lover. I mean, those corners are everything.
They also have peanut butter in every single bite. It isn't overwhelmingly peanut buttery either. There is a balance there that works on so many levels.
They're stuffed with peanut butter cups. Come on! I mean, that one thing that we all love and unites us all in the world is stuffed right inside chewy/fudgy brownies swirled with peanut butter. It's perfect.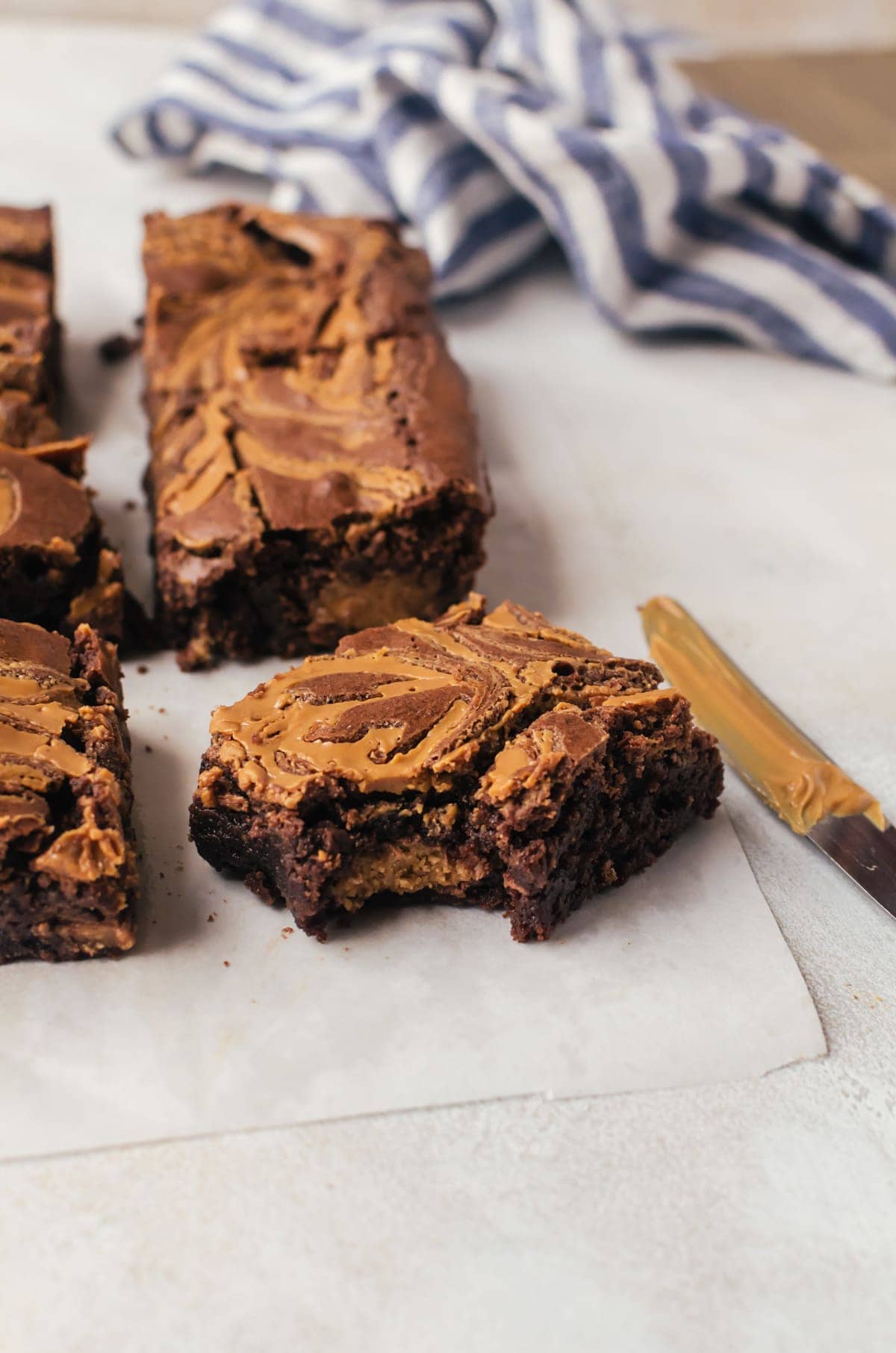 If you want to get really crazy, you can substitute the peanut butter cups for Reese's pieces. Or do both. I mean, who am I to tell you how to live your life, right? You do you.
I might make a couple of suggestions to help you along though.... like you should probably think about making a double batch of these brownies to share or freeze for later. (If you do decide to double the recipe, you will need to adjust the baking time slightly. It should take roughly 10 minutes more in the oven. My suggestion is so test it with a toothpick. The toothpick should come out with a few crumbs or completely clean when it is ready.) You could also get super crazy with it and add in pretzels and caramel like these pretzel crust peanut butter brownies.