This is a sponsored conversation with T-Sugars. As always, all thoughts and opinions are entirely my own. Thank you for supporting brands I love!
Thanksgiving is one of our favorite holidays. We love making all that food and sharing it with our family and sitting around watching movies while sneaking into the kitchen for another little snack. Of course these days it isn't the same now that stores are open on Thanksgiving. My mom works retail and has to work Thanksgivings so it is more of a Thanksgiving lunc rather than a dinner. It sucks because she will work all night on Thanksgiving and the next day is up for work at 5am or earlier for Black Friday meaning she will get little to no sleep. Last year she didn't even bother coming home and stayed at a co-worker's house who lived closer to her job.
By the time she is done, Black Friday, she is stil working long hours until well after Christmas and is beyond exhausted. Please guys, be kind to your retail workers. They don't make nearly enough to put up with all the trouble the get.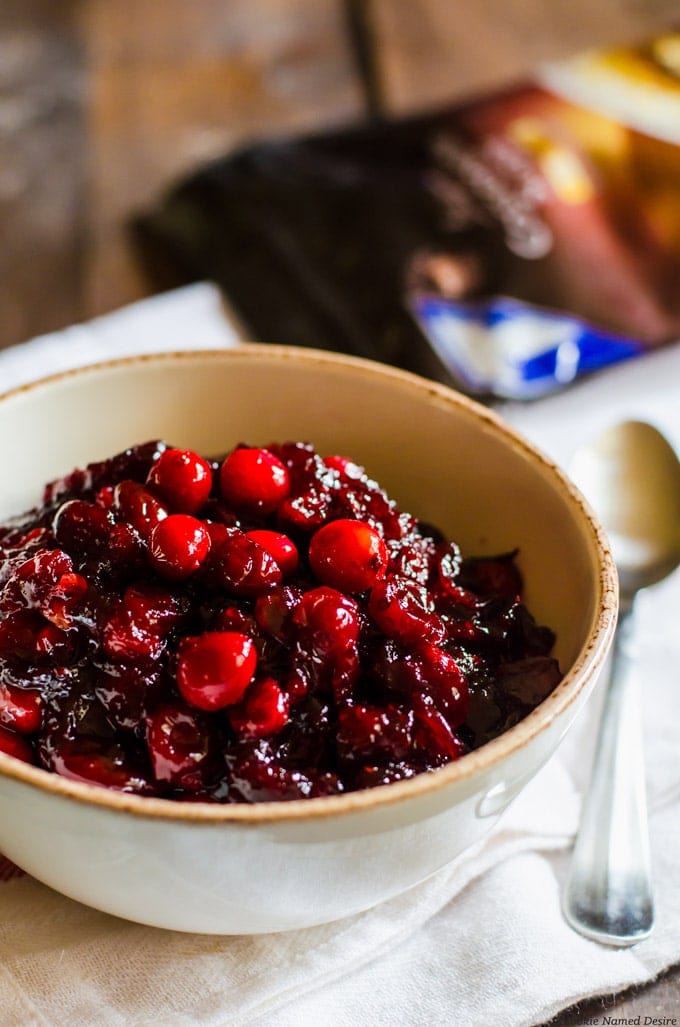 Now that I've got that all out of my system, let's go back to our delicious noms. I said that we have more of a Thanksgiving lunch, but if I am being honest with you, it isn't that big of a deal because Thanksgiving is an all-day affair for us. We get up and bring breakfast to my grandmom's and spend the day cooking and laughing and drinking together so we are all together anyway. We make a ton of food - much more than we could possibly eat because we love to have a lot of Thanksgiving leftovers to feed everyone for the next few days.

The one item that usually gets left behind is the cranberry sauce. We used to eat the canned stuff, except I hated its texture and overbearing sweetness so I decided to start making my own. I recently started making a mulled cranberry sauce using mulling spices to flavor it and it is SO GOOD. I mean, I want to slather that stuff on everything (and I am not the kind of person who slathers sauces on things). Despite how delicious it is, it does usually end up getting left out sometimes, so I decided to use the leftovers to make something new. So I started throwing throwing it on top of shortbread and baking it to make these amazing mulled cranberry pie bars.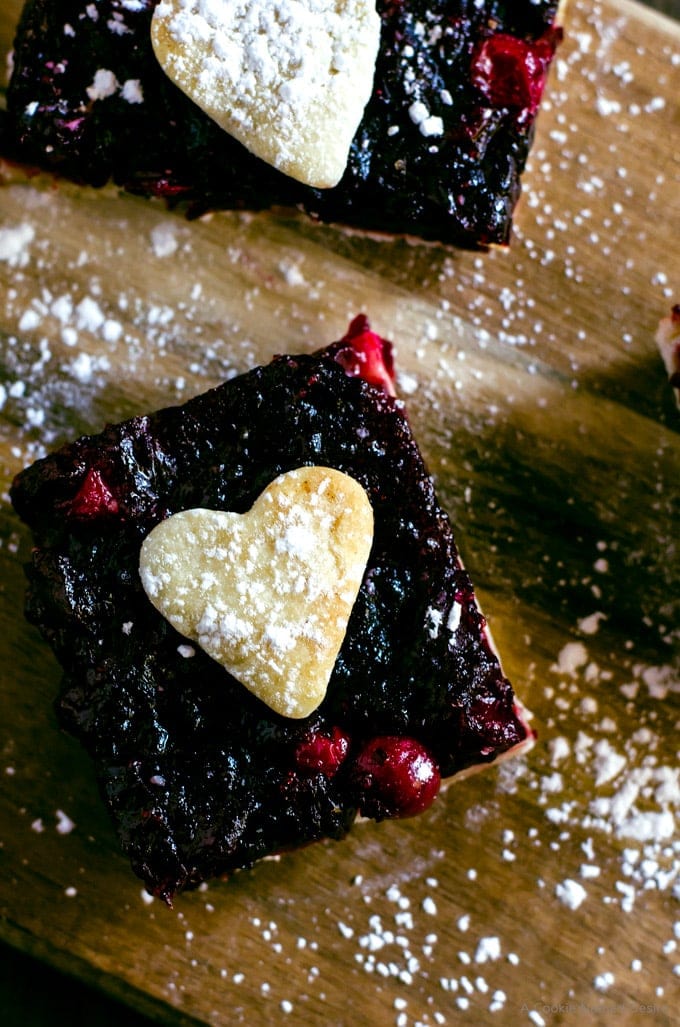 I used a powdered mulling spice blend, and T-Sugars Cassonade brown sugar to make this mulled cranberry sauce. The Cassonade sugar differs from your typical brown sugar in that the process it undergoes gives the sugar a richer, more caramelized flavor which blends wonderfully with the spices and the tartness of the cranberries. It also has a great texture that melts well which helps to really infuse the cranberries with its complex flavors. What I love about my cranberry sauce is that is has a great balance of sweet and tart, whereas most cranberry sauces are either too sweet or too tart.

Recipe Card
Mulled Cranberry Pie Bars
Ingredients
For Mulled Cranberry Sauce
20

oz

fresh cranberries

divided

1 ½

cups

T-Sugars Cassonade brown sugar

½

teaspoon

salt

2 ½

tablespoons

mulling spice blend

¼

cup

water

¼

teaspoon

cracked black pepper
For Shortbread
1

cup

16 tablepoons unsalted butter

½

cup

T-Sugars powdered sugar

2

cups

flour

¼

teaspoon

baking powder

¼

teaspoon

salt
Instructions
Mix all the ingredients, except for 1 cup of fresh cranberries for the cranberry sauce together and cook on medium in a skillet until the cranberries have popped and the sauce has thickened. Fold in the remaining fresh cranberries.

Preheat the oven to 350 degrees F. Line a 9 x 13 baking pan with parchment paper.

Cream the butter and mix in the powdered sugar and beat well. Mix in the flour, baking powder, and salt and mix to combine.

Press the mixture into the baking pan, reserving a small portion of it to decorate the top if desired.

Prebake the shortbread for 15 minutes.

Pour the cranberry sauce mixture onto the shortbread and spread evenly. Cut out shapes with the reserved shortbread, if decorating.

Bake the cranberry mixture for 10 minutes, then add the decorative shortbread and bake for a further 9 - 10 minutes. Allow to cool completely before slicing into bars and topping with powdered sugar if desired. The icing mill from T-Sugars makes this an easy job.
Tried this recipe?
Tag me on Instagram! @acookienameddesire #acookienameddesire