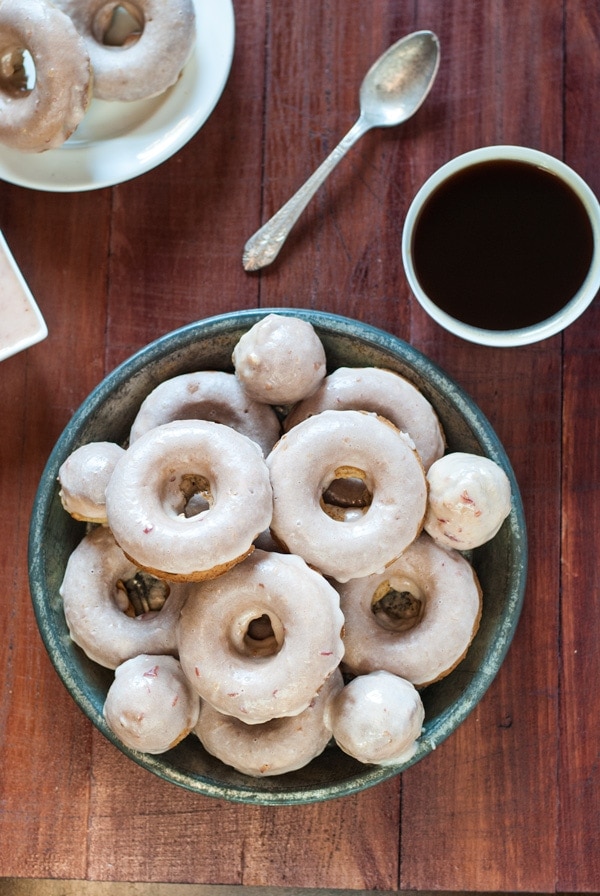 Confession: I am a shopaholic. Seriously, there is nothing I love more than some retail therapy. Even if it's just a quick trip to the shop to pick up some more butter. I don't care what I am buying or for whom. I just like shopping. I've already finished all of my Christmas shopping, except for one or two things - just in case they go on sale later on. One of the things I really want to get is a playhouse for my daughter, but since Seattle was really put back on the table as a possibility in the next year or so, I am hesitant to spend a ton of money on one. (The one I want is like $300 and I am not ready to spend that much money just yet). If you know of anything closer to the $100 - $150 range, lemme know! Or if you know where a good sale is happening, I want to know about that, too. Even if it's not for a playhouse.
Cause this girl loves a good sale. Except Black Friday. What is up with the Thursday shopping? I hate that crap. A lot of my family works retail and so now Thanksgiving is cut short because my mom, dad, and sister have to work on Thanksgiving. Sooooo not thankful for that, corporate America! My Black Friday shopping usually involves me shopping online in my PJs with a mug of some sort of spiked hot chocolate and ginormous marshmallows.. you know... away from the insane people.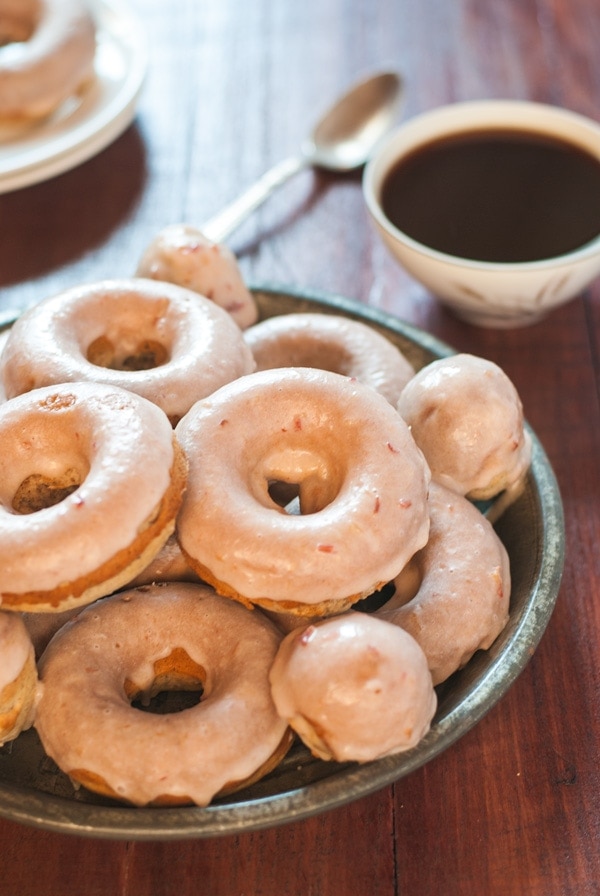 My local craft store had all their baking products on sale for 50% off last week. Fifty-freaking-percent!! Plus, I had a $25 coupon. I was going nuts! I bought a new doughnut pan and doughnut hole pan and some cake pans and a bunch of other stuff. I know I got a few stares when I kept squealing at delight at all the lowered prices. It was a glorious day.
Obviously I was the most excited about the doughnut pans because I've been dying to make a baked doughnut for you cause it's healthier which means we can eat more of them, right?? I mean, baked donuts are really just muffins in a doughnut shape, riiiiight?
Exactly. I knew you'd understand.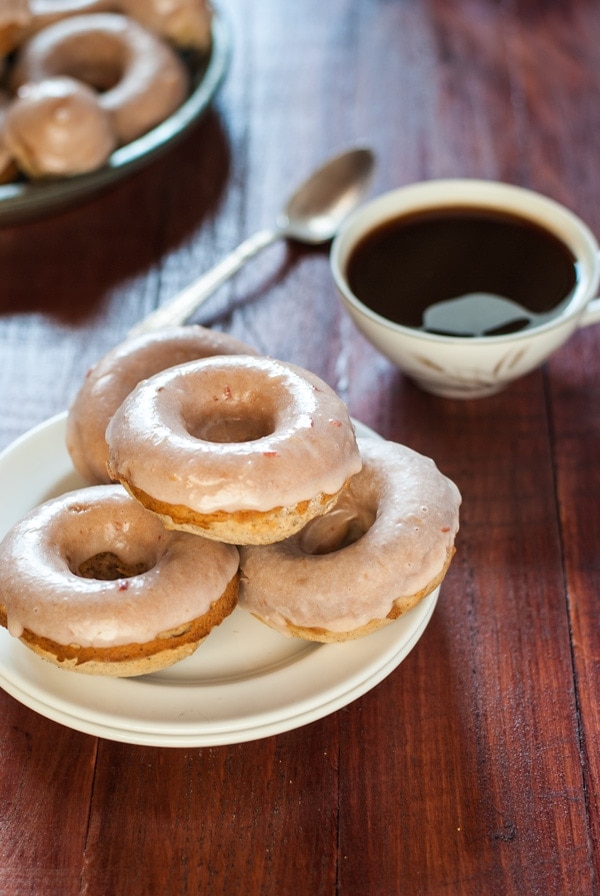 And since I had a few plums around, I knew I needed to make a plum-spiced doughnut cause it's all festive. Best.Idea.Ever. That plum glaze is so addictive!!!  The recipe I have makes more than enough icing. I ended up using it on scones, actual muffins, and even warmed some up to drizzle on my waffles. You should totally do the same! You know, I haven't made waffle for you yet, so Imma go do that and use this icing! I can't even talk about the spiced doughnuts. Talk about pure perfection right there. Mmm....

Recipe Card
Plum Spice Doughnuts
Ingredients
Plum Glaze
2

ripe plums

2

tablespoons

butter

2

tablespoons

granulated sugar

4

cups

powdered sugar

1 - 2

tablespoons

milk
Spice Doughnuts
2 ⅔

cups

unbleached all-purpose flour

1 ½

tsp

baking powder

¼

tsp

baking soda

¾

tsp

salt

2

teaspoons

ground cinnamon

½

teaspoon

ground allspice

½

teaspoon

ground nutmeg

½

teaspoon

ground ginger

¼

teaspoon

ground cloves

¼

cup

unsalted butter

melted

¼

cup

vegetable oil

¾

cup

+ 2 Tbsp granulated sugar

2

large eggs

1

teaspoon

vanilla extract

1

teaspoon

almond extract

1

cup

milk

Softened butter

for tins
Instructions
For the glaze. Slice the plums into medium-sized slices. Skins still on. Heat the plums, butter and sugar in a pan on medium-high heat until the plums are very soft and a nice sauce has formed. Put the plums and sauce in a blender and mix until it forms a thick puree. Slowly add the powdered sugar and blend. Add the milk as needed to keep the glaze a nice consistency. Set aside to cool.

Preheat the oven to 425 degrees F. Lightly grease your doughnut pans with butter. I was able to make 12 regular doughnuts and a pan of doughnut holes.

Mix together the first 9 ingredients for the spiced doughnuts in a medium bowl and whisk together.

In a large bowl. mix together the melted butter, oil, and sugar together. Whisk in the eggs one at a time, then add the extracts.

Alternate between adding the flour mixture and the milk to the wet ingredients. Begin and end with the flour.

Fill the doughnut pans about ¾ of the way full, then bake for 7 - 10 minutes, then turn out onto a wire rack to cool. Once they are cool enough to handle, dip them in the cooled glaze.
Tried this recipe?
Tag me on Instagram! @acookienameddesire #acookienameddesire