Celebrate all the special moments in your life with this raspberry rose cake made with sparkling rose wine from OneHope Wines. This post was made in collaboration with OneHope. Thank you for supporting the brands I love and keeping the lights on in the Cookie Named Desire kitchen!
Can we all agree that cakes are the prettiest desserts ever? I don't think there is such a thing as an ugly cake. I mean, even if it's not perfect, it's still beautiful because it's cake! Of course, I do think this raspberry rose cake is on the top of the list for beautiful cakes in both looks and taste. I mean, how can you look at this cake and not immediately think "hello, gorgeous."
The cake is infused with OneHope's California Reserve sparkling rose, then brushed with a sparkling rose syrup. It is then frosted with a silky sparkling rose and vanilla buttercream and studded with fresh raspberries between the layers. Finally, it's topped with a simple raspberry drip glaze.  It's a delicate cake deserving of being the centerpiece of your celebrations.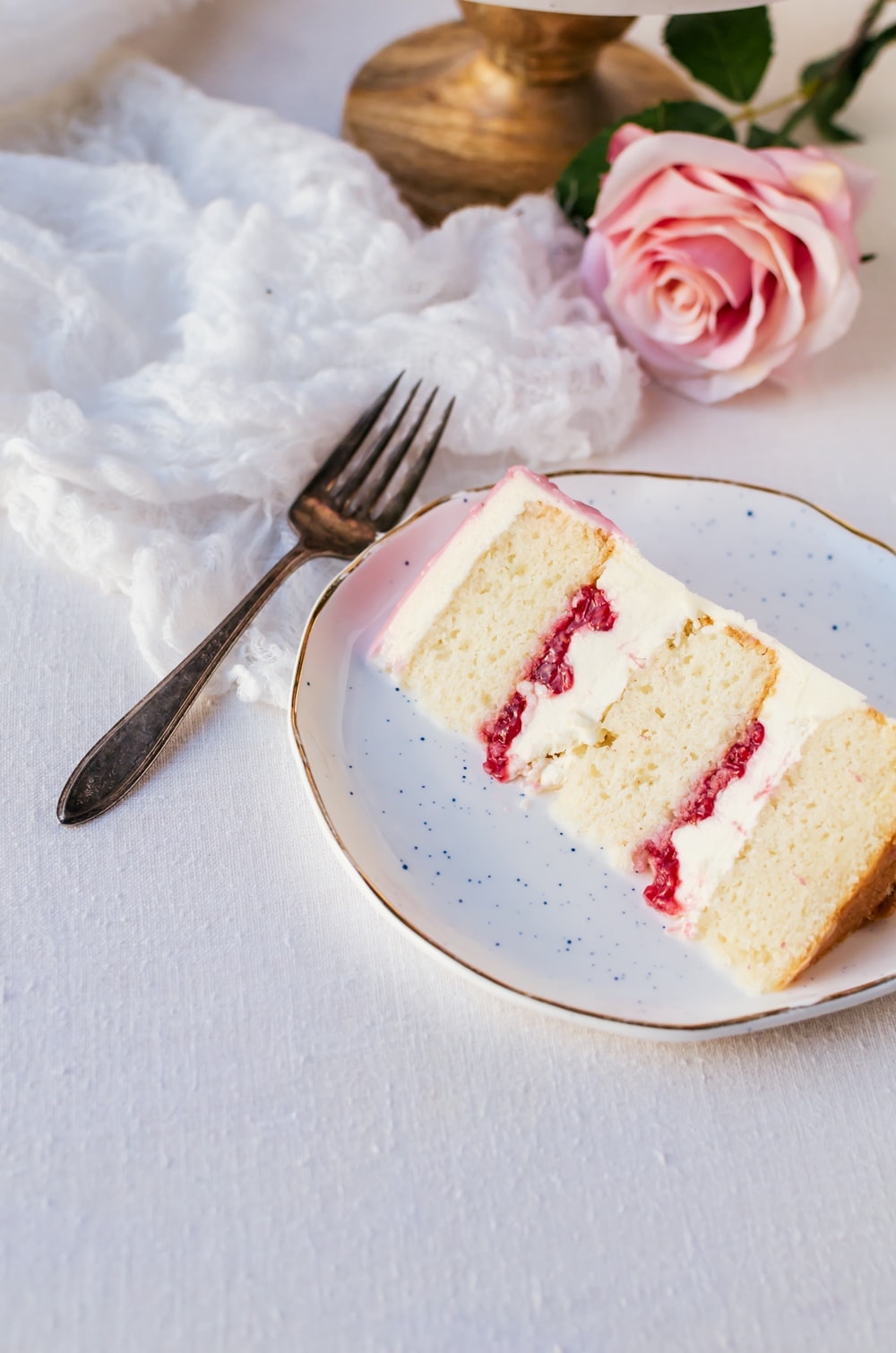 To make this raspberry rose cake even more special, I used OneHope's North Coast Reserve Sparkling Rose. If you've never heard of OneHope, it is a company that blends high quality wines and positive global social impact. Each wine you buy is directly tied to a specific cause that they give a portion of the cost of the wine to. For instance, each bottle of this sparkling rose helps to educate 200 women on the risks and symptoms of ovarian cancer. They also have wines that help to provide clean drinking water, plant trees, provide meals, get animals adopted, and so much more. It's one of the few instances you can be doubly happy that you bought a bottle of wine for yourself or someone else. And triply happy if you are also making this rose cake.
If you ask me, what they stand for and what they do to better the world is reason enough to celebrate. If you need any more reasons, well, there is that upcoming celebration and that holiday after that coming up you need to start planning for! If you want this in cupcake form, their sparkling rose would be a delicious substitute in my champagne cupcakes!
Raspberry Rose Cake
Inactive Time:
50 minutes
Total Time:
2 hours
20 minutes
Celebrate the sweet things in life with this raspberry rose cake!
Ingredients
Rose Cake
2 cups cake flour
2 teaspoons baking powder
¼ teaspoon salt
4 large egg whites
⅔ cups OneHope sparkling rose
2 teaspoons vanilla extract
1 tablespoon vegetable oil
1 ⅓ cups granulated sugar
⅔ cup butter
Rose Syrup
⅔ cups OneHope sparkling rose
½ cup granulated sugar
Rose Buttercream
4 large egg whites
1 cup granulated sugar
1 ½ cups unsalted butter
¼ cup rose syrup
2 teaspoons vanilla extract
1 pint fresh raspberries
Raspberry Drip
4 fresh raspberries, mashed
2 cups powdered sugar
Pinch of salt
1 – 2 tablespoons milk, as needed