There are so many benefits of cactus smoothies and reasons you need to find cactus leaves right now to start blending up the most delicious smoothie of your life.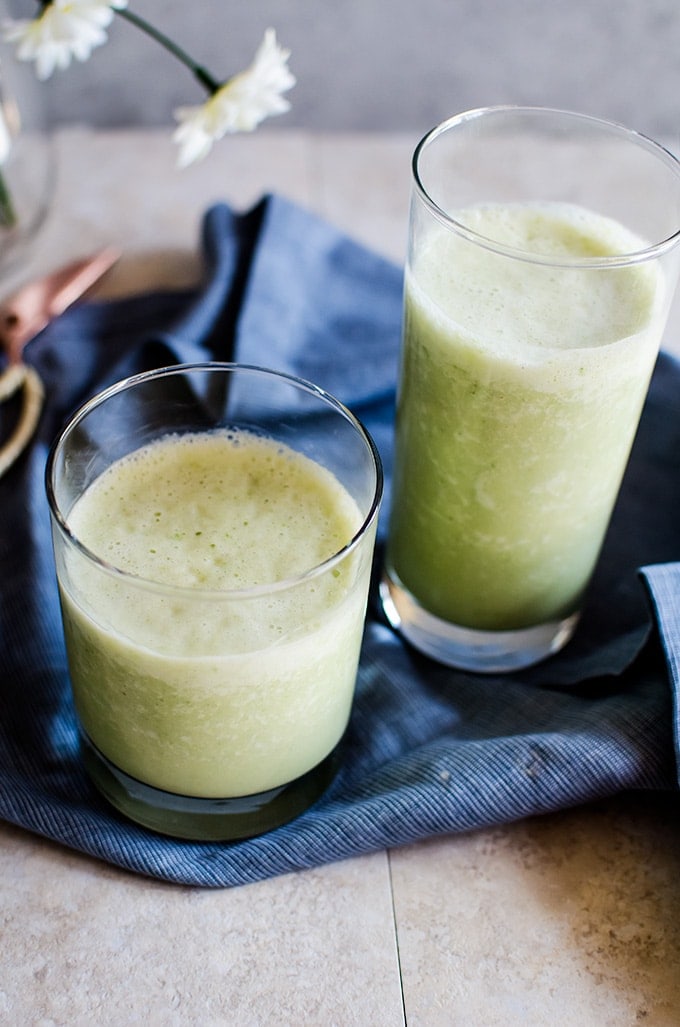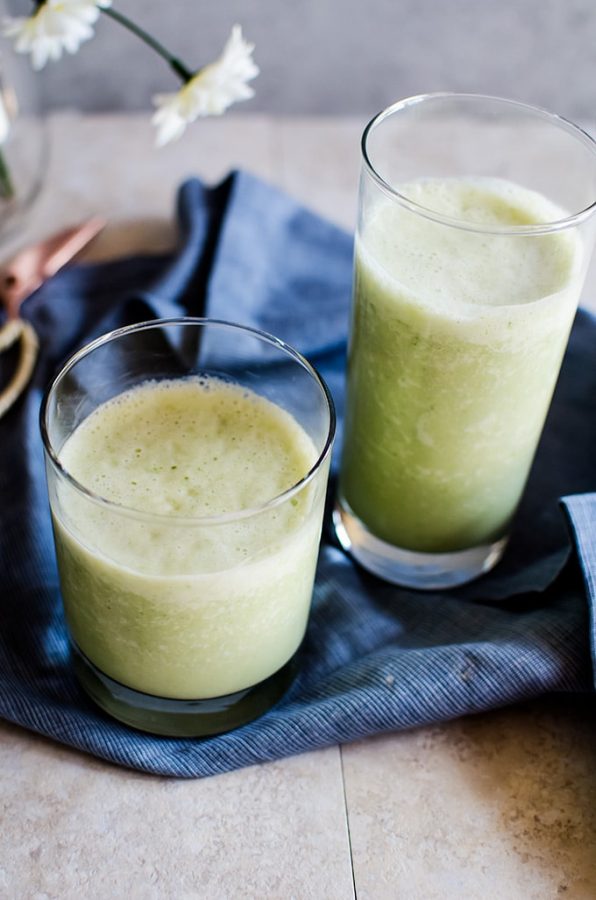 One of the first smoothies I posts on this site was the detox cactus smoothie recipe which is my copycat recipe for the cactus smoothie sold by Crussh juice bar in England. My love for this cactus smoothie runs deep. I love the tropical flavors and zippiness from the lime that pops through. But my favorite part is the cactus. Not just for its unique earthy flavor, but because of the health benefits of cactus. Since I just improved the recipe and took new photos, I thought it would be a fun way to let you know about the update by sharing a few benefits of cactus smoothies!
In my cactus smoothie recipe, I use nopal cactus leaves, which is the same type of cactus that produces the prickly pear. This cactus is rich in  riboflavin, vitamin B6, copper, iron, fiber, vitamins-A, C, K, calcium, potassium, and so much more. Since cactus leaves are so fibrous, it aids in digestion by helping you become more regular and preventing abnormal activity. (I am trying really hard here to not go into too much detail!) The fiber also helps you feel fuller for much longer. Cactus leaves have also been known to aid in regulating glucose levels. It can also be great for aiding in increased metabolism, getting better sleep, and improving skin.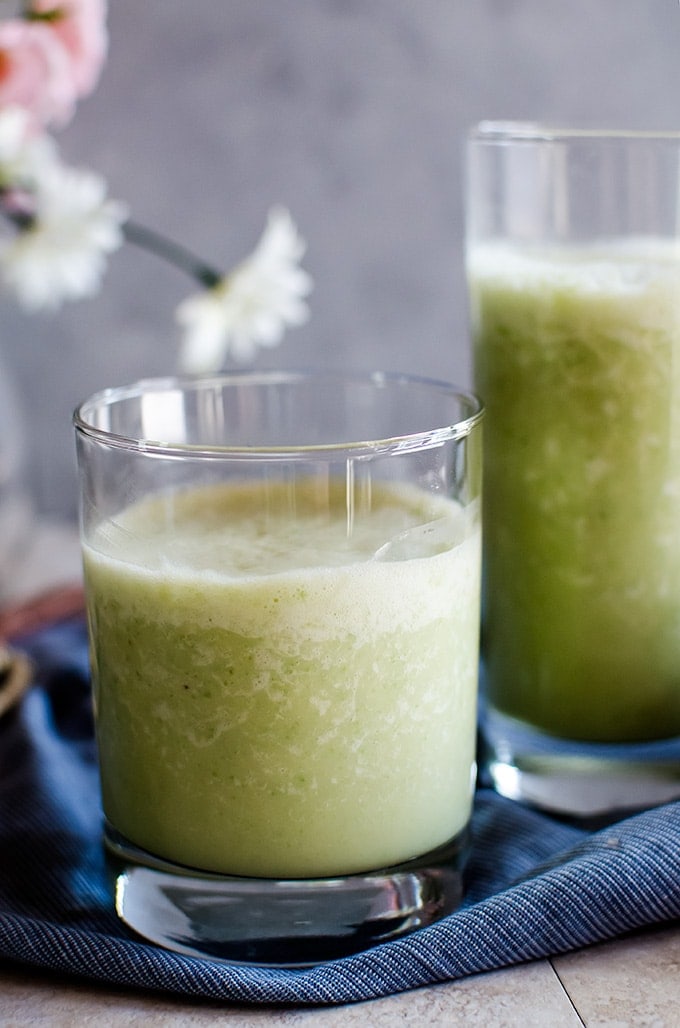 When you add cactus to a smoothie, the benefits of cactus become greater leaving you with a powerhouse of a drink. Hopefully, this has been helpful in learning why I am so obsessed with this delicious smoothie (and drink a whole blenderful in a day) and inspires you to go find some cactus leaves so you can make your own smoothie asap!
You can find my detox cactus smoothie recipe here.