Okay, I am going to share a small disclaimer here: I am not a huge fan of Twinkies. I think they are greasy and have a weird texture, and not much flavor. When I first heard about the Twinkie cookbook, for some reason I thought they'd be telling us how to actually make Twinkies. I don't know what made the think that, but I did and that was what pushed me to get the cookbook to review.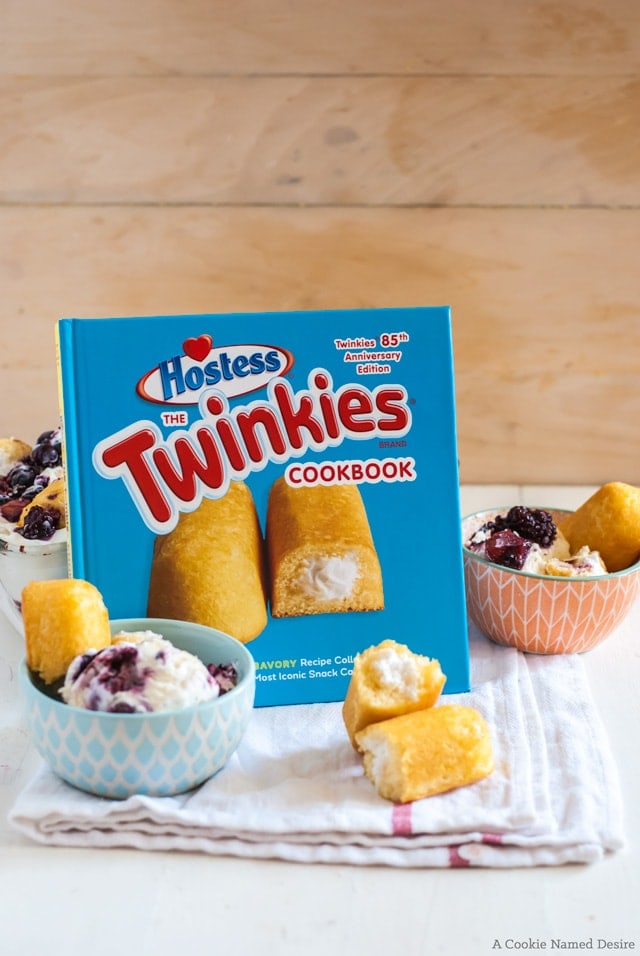 Obviously we aren't going to learn the secrets behind making Twinkies with this new cookbook. Instead they share different ways to enjoy Twinkies in a whole new way. What I liked about this book was that the recipes came from people who submitted their ideas to the company. It's a "for the people, by the people" kind of cookbook which is awesome. Even more awesome is the fact that someone I know has a recipe in the book!!! I didn't know that until I was flipping through and saw her name. It was the most exciting thing ever and of course I needed to make the recipe asap.
The recipes range from simple and sweet to off the wall savory. There is one recipe for a deep fried bacon-wrapped Twinkie dipped in chocolate that…. Pretty much epitomizes American junk food culture at its core. Every recipe has its own unique take on the Twinkie and has the ability to make even the most adamant Twinkie-hater crave those cream-filled cakes – provided that it is revamped into a lasagna or milkshake or paired with some fried chicken of course.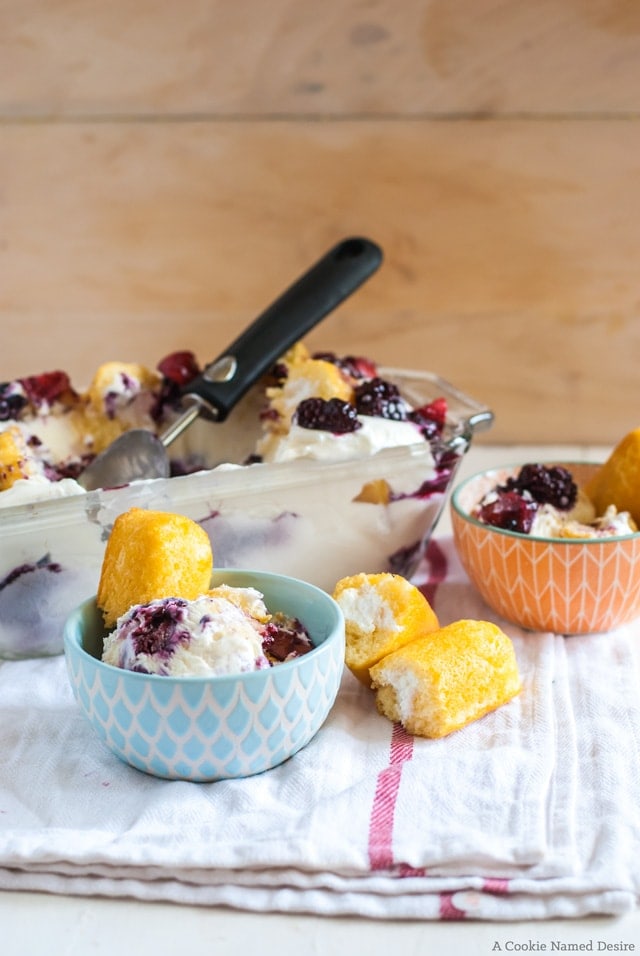 Although I probably won't be reaching for the Twinkie cookbook frequently, I think it makes a great novelty cookbook that is worth going to when you want to make something off the wall to impress family or friends.

Recipe Card
Berry and Twinkie No Churn Ice Cream & Twinkie Cookbook Review
Ingredients
3

cups

berries

2

tablespoons

sugar

2

cups

heavy cream

1 14

oz

can sweetened condensed milk

3

Twinkies

cut in cubes
Instructions
Preheat the oven to 350 degrees F. Pour the berries into the baking pan and sprinkle the sugar over. Bake for 8 minutes, then gently mash the berries with a fork. Set aside to cool.

Pour the heavy cream and sweetened condensed milk into a stand mixer and beat until stiff peaks form.

Pour one third of the whipped cream into a 9 x 5 loaf pan. Layer one third of the berries and cubed Twinkies. Repeat the layers twice. Place the ice cream in the freezer and freeze until firm.
Tried this recipe?
Tag me on Instagram! @acookienameddesire #acookienameddesire