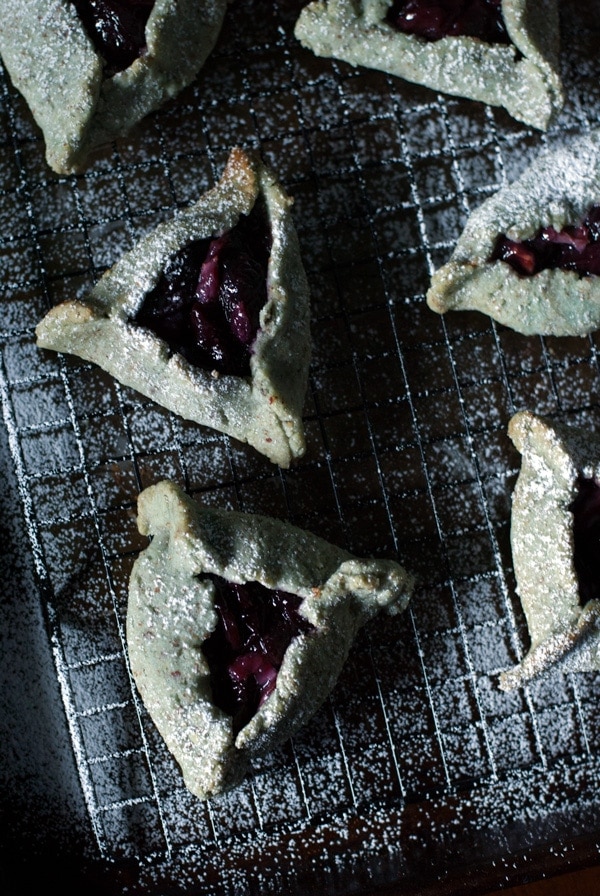 Here is an introduction to my attempt at a moody picture. Lesson of the day: I suck at mood photos. Which is funny because I am known to be a moody person in real life. That's not really the same thing though, is it? At least I am putting myself out there and trying new things, right? I never claimed to be great at this. Plus, I think I am allowed a free pass in my first year of food blogging to be experimental and put up a few not so perfect photos. These aren't so bad anyway. Well, what do you think anyway? The cookies are amazing though. I mean, they are the best darn cookie I've had in a while (besides a gooey chocolate chip, but nothing beats that).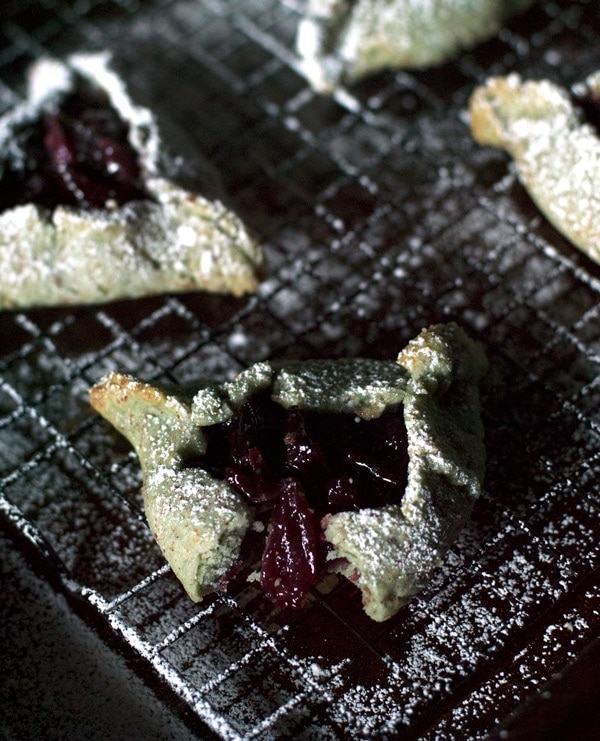 I wanted to get a good balance of almond and blueberries so I used a combination of blueberry flavored almonds and freeze-dried blueberries in the cookie base. I also added a teaspoon of lavender extract for an added dimension of flavor, but it wasn't anything particularly life-changing. Omit it if you'd like. My original plan was to use just the cherries in my filling, but I didn't have enough cherries around and there were two bags of lychee I just purchased from the produce market. Honestly, I wasn't sure how it would taste together, but I was pleasantly surprised how well all the flavors played off each other.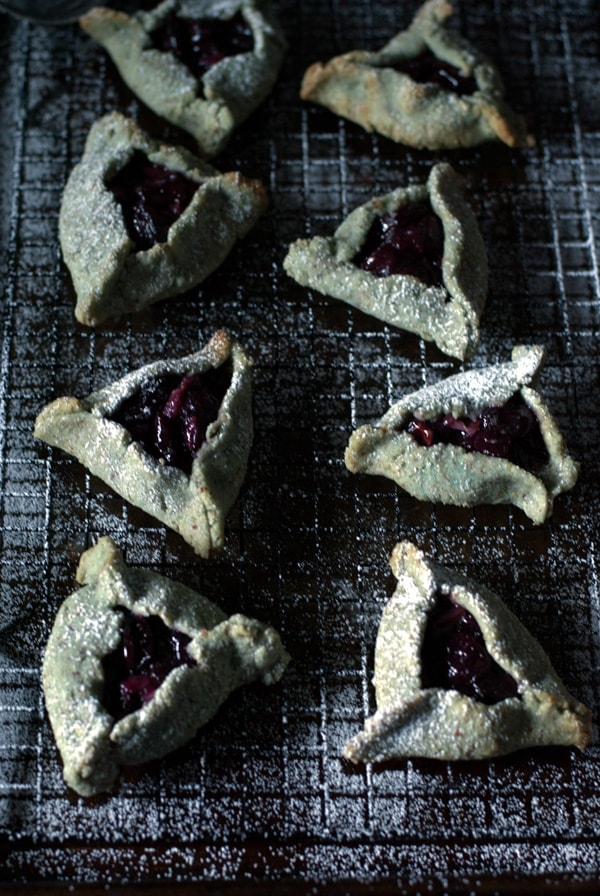 Blueberry Almond Cookies with Cherry Lychee Jam
Ingredients
8 oz blueberry almonds
1/4 cup dried blueberries
1 1/2 cups all purpose flour
1 stick butter, cut in squares
2 tablespoons sugar
1 teaspoon lavender (optional)
3 - 4 tablespoons water
1 lbs pitted cherries
8 - 10 lychee fruit, peeled, seeds removed
1/2 cup powdered sugar
Instructions
In a food processor, and blend until fine. Add the flour, butter and sugar. Mix until the contents resemble crumbs. Add the water (and the lavender if you are using it) 1 tablespoon at a time until a dough forms.
Remove from the food processor and roll into a ball. Wrap in plastic wrap and flatten to a disc. Refrigerate for about 30 minutes.
While the dough is chilling, preheat the oven to 350 degrees.
Place the cherries, lychee and sugar in a saucepan and heat on medium until the fruit releases its juices and begins to thicken. Set aside.
Roll out the dough until it is about 1/4 inch thick. Cut out circles (I used a glass cup that is approximately 3 inches in diameter).
Place a dollop (about 1 - 1 1/2 tablespoons) of the cherry-lychee mixture in the middle of each circle and pinch the outside of the dough to form a triangle.
Place on a baking sheet lined with parchment paper and bake for about 15 minutes, or until golden brown.