Happy Labor Day, friends!
I just wanted to wish you a happy and safe Labor Day. I also wanted to let you know that I recently updated an old post from last year for skillet apple pie. What started as a more of an apple pie galette is now an ultra decadent caramel cast iron apple pie.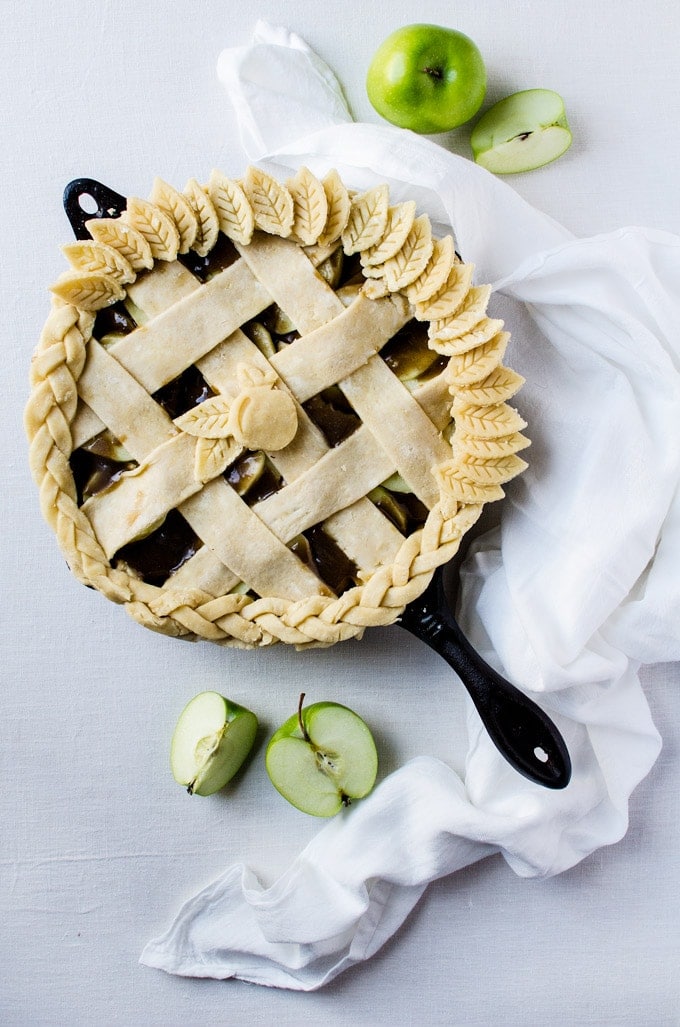 Basically, I just wanted to test out my new leaf pie cutters.
Besides that, it is still a very easy pie to make. Just make pie crust (or use store bought), boil some sugar and spice, toss with the apples, bake, and done! I've been eating mine with whipped cream and cinnamon, but a nice scoop of ice cream would be oh so amazing.
Get the recipe for the skillet apple pie here.