Learn how to make the easiest chocolate syrup perfect for your morning mocha. Switch it up with easy and delicious twists you can't resist. This post has been sponsored by NESCAFÉ® . All thoughts and opinions are my own. NESCAFE® and CLASICO™ are trademarks owned by Société des Produits Nestlé S.A., Vevey, Switzerland.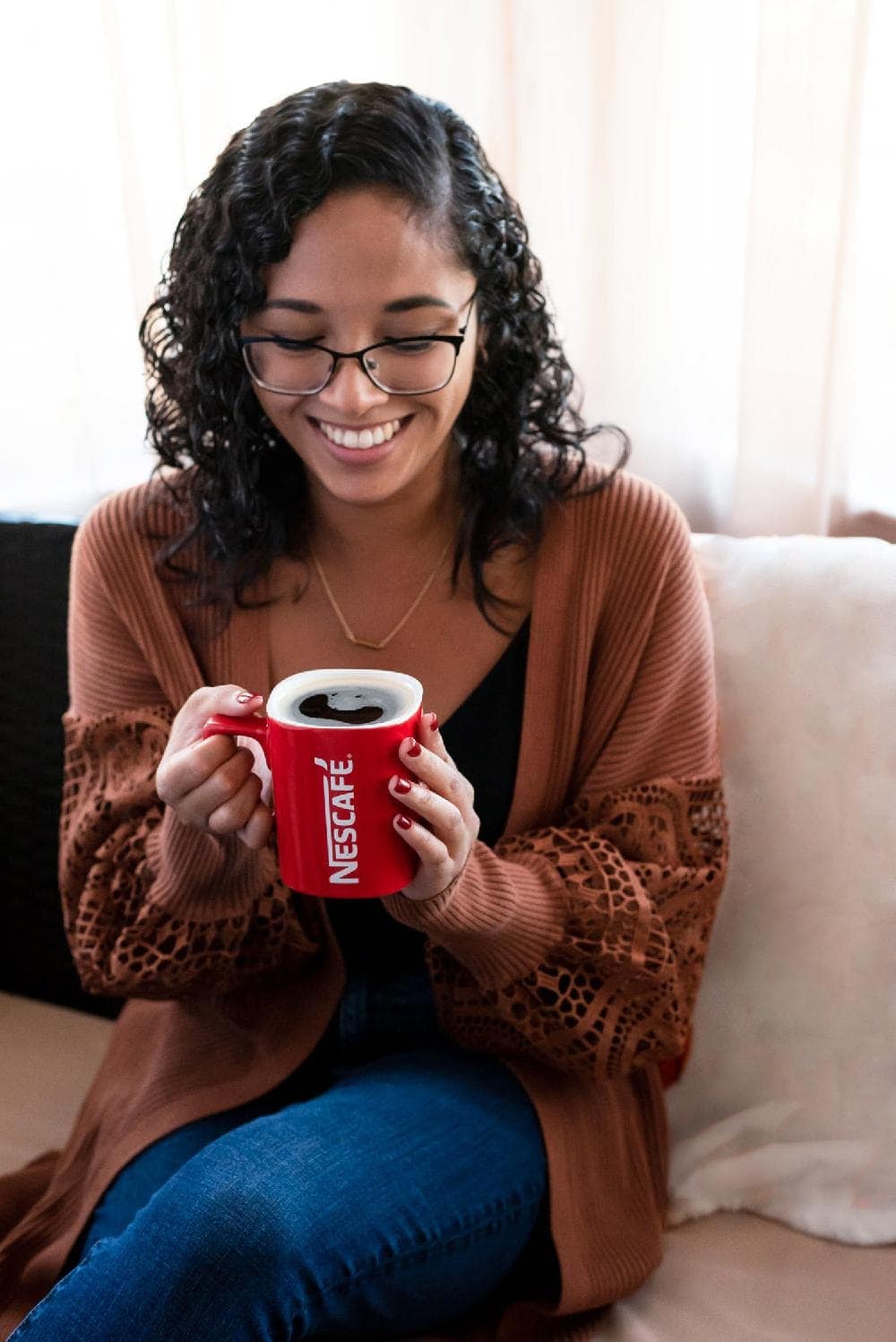 Why it works
If you are anything like me and need to turn your morning coffee into something a little more fun and packed with a touch more flavor so you can fully savor the moment, having a few types of syrup around is a serious lifesaver!
You can use the same base recipe and just switch things up by trying out some fun extracts to add to the syrup. The recipe makes enough to flavor and sweeten your coffee for a few mornings, so it makes for a convenient pantry item to have on hand.
What I consider to be the best part is that it only takes a few simple ingredients to make, and you can find all of them at your local Walmart. Don't forget to shop at Walmart now!
The syrups pair perfectly with the NESCAFÉ® CLÁSICO™. Its rich bold flavor and aroma are complemented by the rich chocolate flavor. The coffee is responsibly sourced and easy to prepare which means your mornings can be relaxing and simple.
Ingredient overview (full ingredient list found at the end of post)
It only takes a few ingredients to make the most delicious chocolate syrup for coffee! Everything is so easy to find in the baking and spice aisles of your local Walmart, making it easy to pair your NESCAFÉ® CLÁSICO™ with a delicious morning twist. Find it in the coffee aisle!
Let's give a brief rundown on what ingredients we use and any important notes you need to know before you shop. For the actual recipe and exact quantities, scroll down to the recipe card at the end of the post!
Cocoa Powder- You can use either natural or Dutch-processed cocoa powder. I like to use Dutch-processed because I think it has a bolder flavor, but any cocoa powder you have available will be delicious! 
Sugar - We need the sugar to create the syrup and add the sweetness. I recommend using granulated sugar, but in a pinch powdered sugar may work. I do not recommend brown sugar. 
Salt - The salt isn't used to make the syrup salty. Instead, it just helps to bring out the flavors of the chocolate and flavoring!
Extracts - I prefer to use three different extract recipes to flavor my chocolate simple syrup because it is easier than using fresh fruits and allows me to know that the syrup can last longer as a pantry staple. It also means fewer steps. The three extract recipes I use to flavor my chocolate simple syrup are vanilla which rounds out the chocolate flavor, banana and almond for an irresistible chunky monkey flavor, and raspberry because I love raspberry and chocolate together. You can experiment with other flavor combinations that pair well with chocolate like mint, rum, orange, or even pumpkin spice.
How to make
The best part about this recipe is how easy it is to put together! It takes just minutes. The hardest part is waiting for it to cool. And if you are using it with a hot mug of NESCAFÉ® CLÁSICO™, you don't even have to wait.
Stir together the chocolate and sugar. Mix in the salt.
Add the water and bring to a boil, stirring frequently. 
Add in the extract of your choice (I used vanilla, banana and almond, and raspberry)
Transfer to a container.
Enjoy! 
It is probably the easiest thing you could ever make. The recipe doubles and triples, which makes it a great option for making larger batches for later, or to even give as a gift. 
Storage
Storage is very simple. I recommend a nice jar with a top that can close airtight. You can keep it at room temperature in the container for several weeks.
You can freeze the chocolate simple syrup. I recommend freezing it in an ice cube tray and transferring it to an airtight container for easier freezing, storing, and thawing! 
Variations
There are a lot of variations you can make with the syrup.
One that I sometimes do is use ¼ cup raspberry jam instead of extract in the syrup, then strain out any seeds before the syrup gets placed in the container.
You can also experiment with other flavored extracts that pair well with chocolate.
Spices are also a great way to flavor your syrup. Additions like ginger, cinnamon, and cardamom are delicious in the chocolate simple syrup. One example is to add ½ teaspoon of ground cinnamon and a pinch of cayenne for a Mexican chocolate coffee syrup!
Recipe Card
Chocolate Simple Syrup 3 Ways
Learn how to make the best chocolate simple cyrup three ways for your coffee!
Ingredients
Chocolate Simple Syrup
¼

cup

chocolate powder

1

cup

white sugar

½

cup

water

¼

tsp

vanilla extract

a pinch of salt to taste
Raspberry Chocolate Simple Syrup
¼

cup

chocolate powder

1

cup

white sugar

½

cup

water

½

teaspoon

raspberry extract

¼

teaspoon

vanilla extract

a pinch of salt to taste
Chunky Monkey Simple Syrup
¼

cup

chocolate powder

1

cup

white sugar

½

cup

water

½

teaspoon

banana extract

¼

teaspoon

almond extract

¼

teaspoon

vanilla extract

a pinch of salt to taste
Instructions
In a medium saucepan, add the cocoa powder and sugar. Whisk well to combine.

Stir in the water and heat the mixture on medium-high until it reaches a boil.

Turn off the heat, then stir in the extract and salt.

Allow the mixture to cool slightly, then transfer to your container.
Nutrition
Serving:
1
g
Calories:
30
kcal
Carbohydrates:
7
g
Sodium:
5
mg
Sugar:
7
g
Tried this recipe?
Tag me on Instagram! @acookienameddesire #acookienameddesire