These sweet, sticky honey buns are so incredible, you won't be able to go back to the store-bought version after you try these melt-in-your-mouth doughnuts.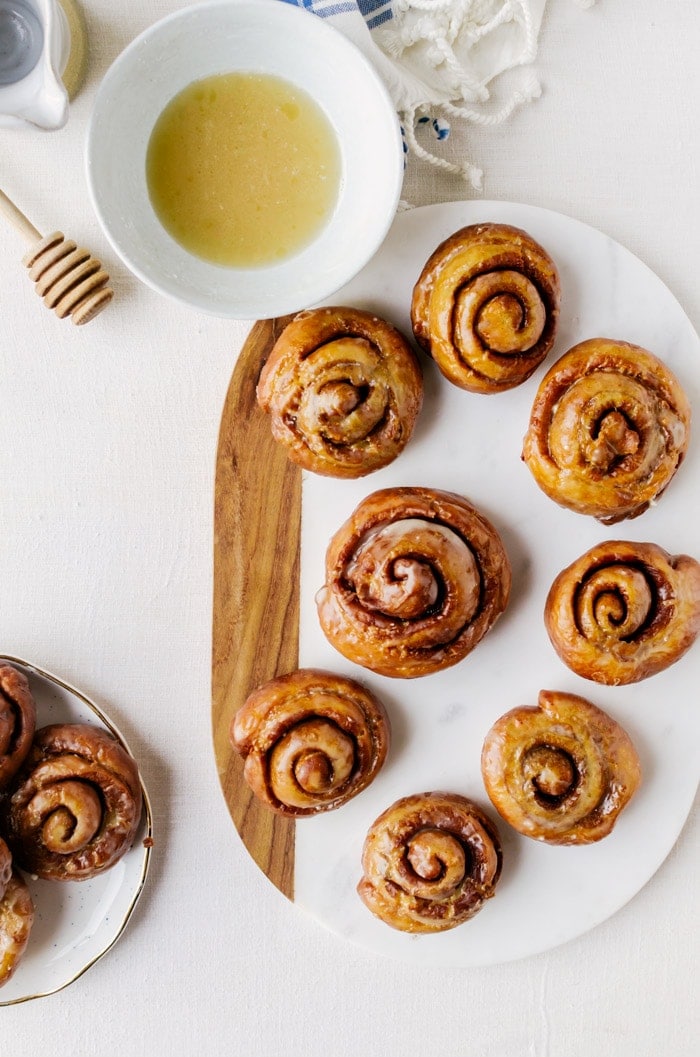 Ever since I was little, my dad was obsessed with everything Tastycake and Little Debbie. The snack cabinet was literally filled with their products. He would go on and on about how the perfect honey bun was when you microwaved it for exactly 5 seconds. Not one second more, not one second less. I speak as if things have changed, they haven't. He is still obsessed and will go crazy over a honey bun in 2.5 seconds flat. No joke.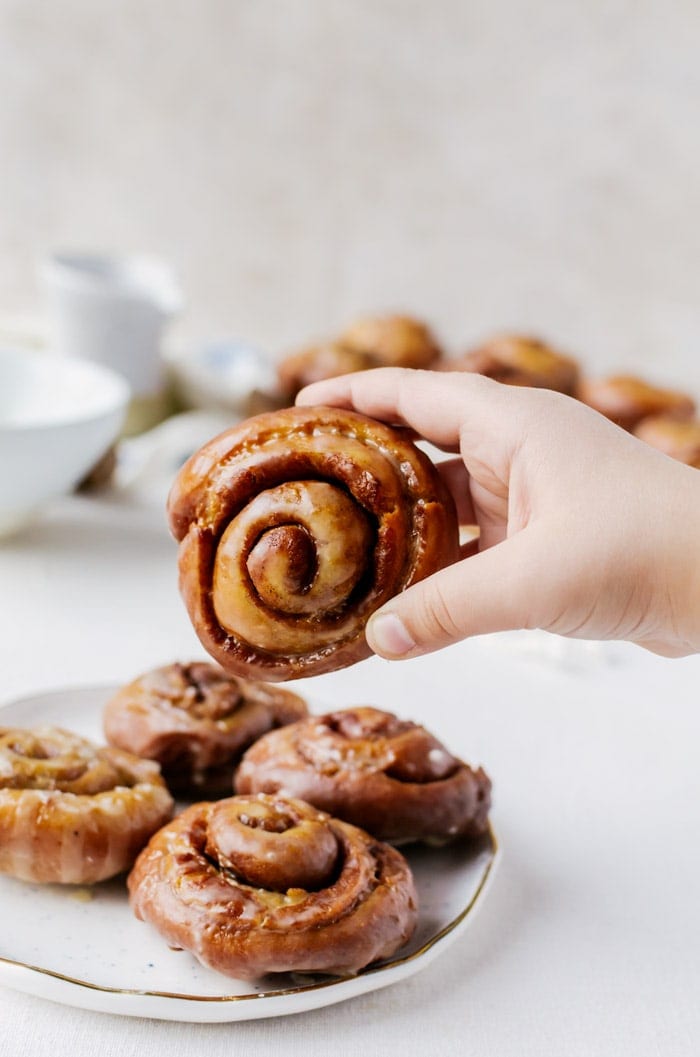 Don't get me wrong, I can totally see the appeal. In high school I was definitely headed down that path. The soft cinnamon honey glaze doughnuts are pretty delicious. I could probably end up gaining 50lbs eating them nonstop too, but making honey buns on my own means I know what is in the ingredient list without losing on quality.Plus, having a recipe for honey buns means I can make them anytime I want.
It also means I can customize them how I want. Mostly, I like to change up the size of my honey buns. Sometimes I will make a few extra large ones, but more often than not, I like to make them a little smaller. When they are smaller, you end up with more crispy parts that catch onto the honey glaze and oh man, it is so good.  Plus, it is easier to share with others when you have plenty to go around. The main way to change the size is to roll out the dough thinner or thicker which is easy enough to accomplish.
At first I wanted to bake these honey buns, but after a trial run, I realized that I wouldn't get the texture and taste of a true honey bun that I wanted. The best best way to do this honey buns recipe is by frying them like a true doughnut. Trust me, it is worth it.