This shop has been compensated by Collective Bias, Inc. and its advertiser. All opinions are mine alone. Thank you for siupporting brands I love and helping to keep A Cookie Named Desire going! #GlucernaContigo #CollectiveBias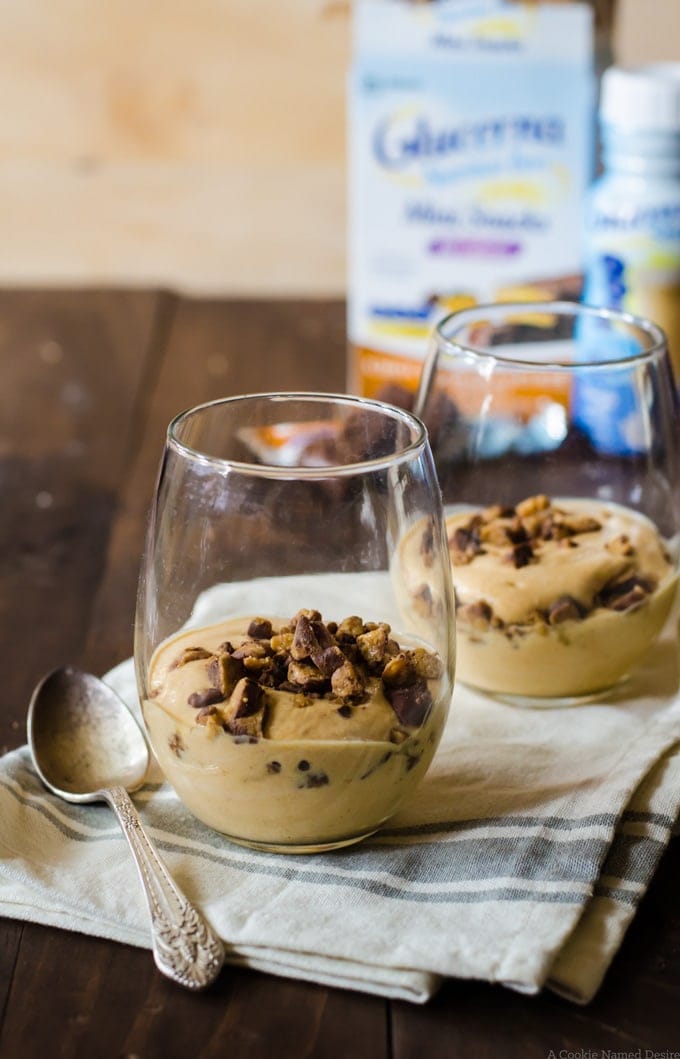 My computer died last night and I wasn't able to schedule anything for yesterday, I am so sorry about that! I got a new computer and should be back on schedule after this week! 
I don't really talk very much about my family here... not that I am embarrassed of them or anything. I feel like there just isn't much to say, they are pretty much your typical family with typical family issues, and anything that is outside that is too personal to really share without their permission. One thing that I can and will share is that there is a strong history of diabetes in both sides of my family. I feel that as a dessert and baking blogger, it is important to also recognize that not everyone is able to indulge in the way they like and try to accommodate those needs when I can.
My family is very mixed. Like really mixed. As in no one really associates with any particular race anymore. Both sides do have a few Hispanic descendants and I wonder if that is a contributing factor to the history of diabetes since 23% of all Hispanics have diabetes and of all the pre-diabetics in the world, 35% are also Hispanic. Stats like that are enough to say someone has a predisposition for diabetes, don't you think?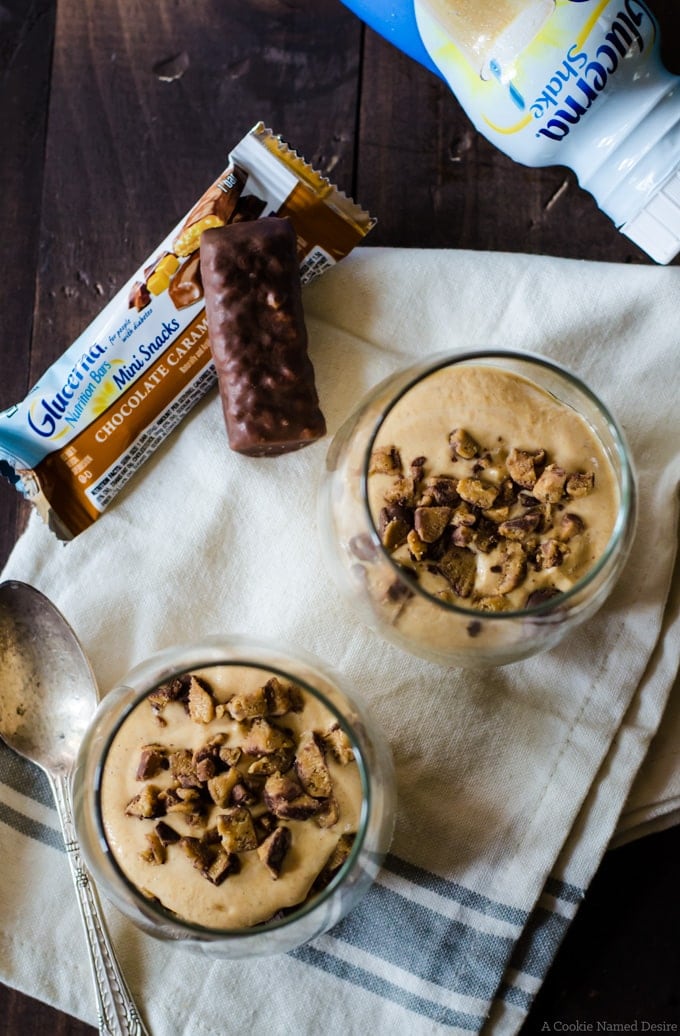 Since I am always baking up sweets, my grandmother, who is the closest living relative geographically to me, tends to be left out in the taste testing fun because she constantly has to watch her sugar levels. I always feel so bad about that, so I will make her something diabetes-friendly when I can.
When I was on my serious weight loss/fitness regime, I discovered Glucerna at my local Walmart which has Carbsteady®. Carbsteady® helps minimize blood sugar spikes commonly associated with high glycemic carbohydrates which is a big no-no for diabetics and for people with PCOS (which I have and the reason why I was interested in the product). I really fell in love with Glucerna because of its ability to help control hunger and those spikes and because it actually tasted good. Obviously, I had to recommend it to my grandmom who also fell in love with it and happened to notice that it helped with maintaining her weight. Since she loved it as much as I did, I decided I needed to use Glucerna in a couple of diabetes-friendly recipes for her.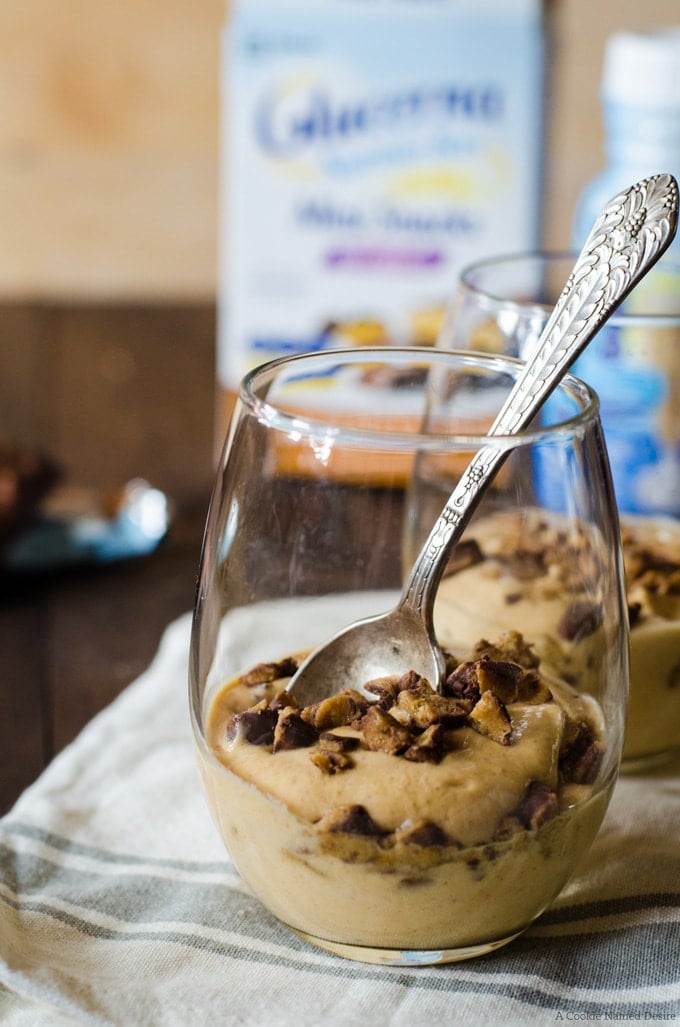 What with it being fall, I decided to make her a pumpkin spice parfait. My grandmother doesn't like eating a huge dessert, so I thought it would be better to make a smaller portion of the parfait she can eat with someone (or save some for later, or have a bigger parifait on a day she is feeling more indulgent). What makes this parfait special is that we use our own blend of pumpkin spice with a subtle kick of spiciness because we love our sweet with a bit of spice!
Recipe Card
Mini Pumpkin Spice Parfaits for Two (or One!)
Easy and creamy pumpkin parfaits
Ingredients
⅔

cup

Greek plain nonfat yogurt

¼

cup

pumpkin puree

½

teaspoon

pumpkin spice

scant ⅛ teaspoon cayenne pepper

3 - 4

tablespoons

Glucerna vanilla shake

1

teaspoon

stevia

3 - 4

Glucerna mini snack bars

we love to use chocolate peanut!
Instructions
In a small bowl, mix together the yogurt, pumpkin puree, pumpkin spice, cayenne, vanilla shake, and stevia until well combined.

Chop the mini snack bars.

Layer the yogurt and chopped mini snack bars into your cup or bowl by placing one quarter of the yogurt into one container, then one quarter of the chopped snack bars. Top with another quarter of the yogurt and snack bars. Repeat with another container, or do all four layers into one container for a bigger dessert.
Nutrition
Calories:
61
kcal
Carbohydrates:
5
g
Protein:
7
g
Fat:
1
g
Saturated Fat:
1
g
Polyunsaturated Fat:
1
g
Monounsaturated Fat:
1
g
Trans Fat:
1
g
Cholesterol:
3
mg
Sodium:
26
mg
Potassium:
160
mg
Fiber:
1
g
Sugar:
3
g
Vitamin A:
4770
IU
Vitamin C:
1
mg
Calcium:
85
mg
Iron:
1
mg
Tried this recipe?
Tag me on Instagram! @acookienameddesire #acookienameddesire
Need to know where to find Glucerna shakes and snack bars? I found mine at my local Walmart, near the pharmacy! Here is a $1 off coupon for you.  If you need help picking out products, I suggest checking out the Glucerna website for all the available flavors - I've tried most of them and love them all!