Confession time: I've never had cookie butter before this.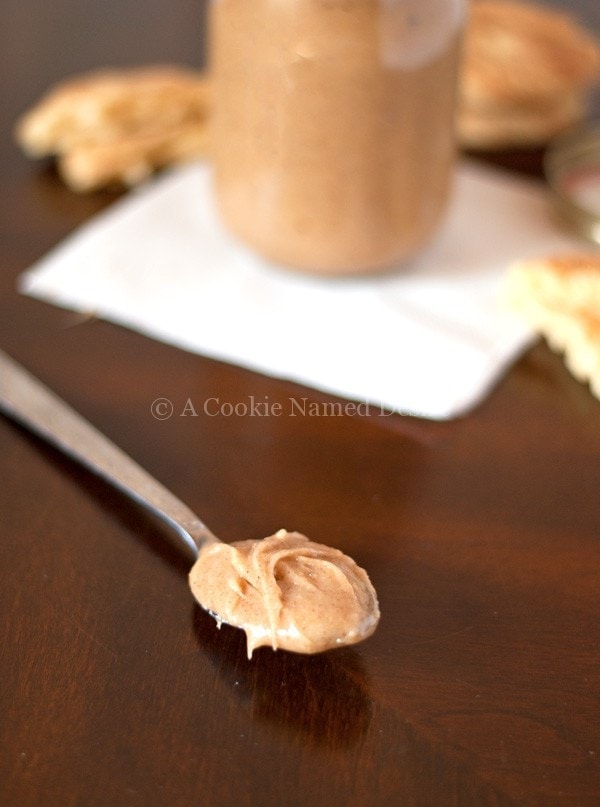 I know, how can I create a recipe for something I've never had before... but people rant and rave about it so much, I just couldn't help it. I mean, I know people who will go out to Trader Joe's just to stock up on cookie butter and ship them out to people who don't have one nearby. I've been meaning to get in on that action, but I keep forgetting to catch someone before their trip. Everyone seems to be addicted to the stuff and I am always up for another food to fall in love with. I started looking online to find different ways to make this stuff . Talk about a woman on a mission, I spent days looking at different recipes. Since I had no idea what the Trader Joe's stuff has in it, I had no clue which recipe was the most similar to theirs.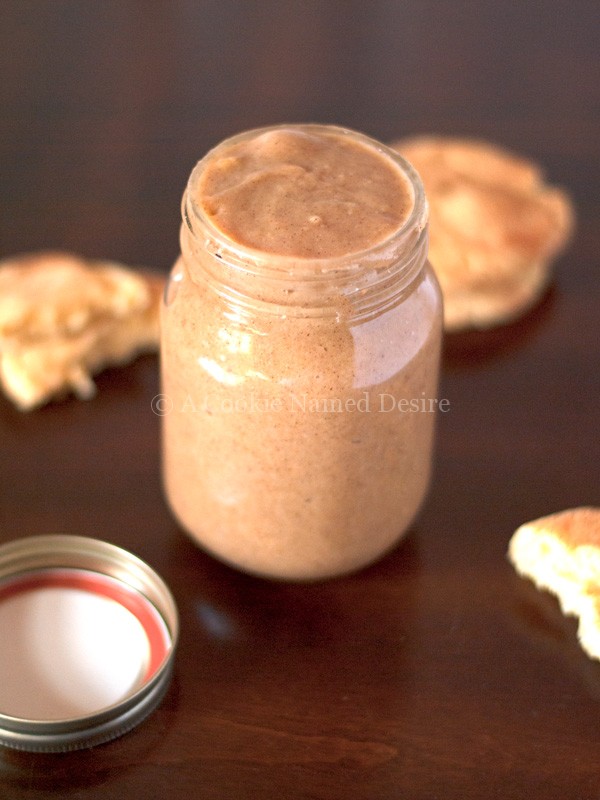 I finally decided to make my cookie butter with all cookie and no nuts because, you know, more cookies. I excitedly spent a few more days thinking up the perfect cookie to use for my first cookie butter. I originally thought chocolate chip, then sugar cookies, then I thought I should use my skillet cookie to make cookie butter. In the end, I decided it would be best to use a snickerdoodle because it has a lot of flavor that I knew would be good on some toast, but not too complex in flavor that I thought it would be too much for my first jar. Best. Decision. Ever. Best part? It whips together in seconds (a little more if you are using a blender instead of a food processor - and even more time if you are making the snickerdoodles).
Something's I've found I love to eat with my snickerdoodle cookie butter:
• Eat it on toast
• Spread it on Apple slices
• Add some to an indulgent milkshake or smoothie
• Stir it into my oatmeal
• Eat it straight off the spoon
Recipe Card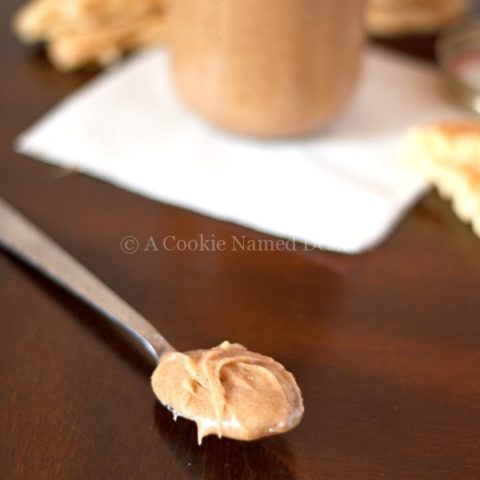 Snickerdoodle Cookie Butter
Ingredients
8 - 10

large Snickerdoodles

⅓

cup

plus up to 2 tablespoons coconut oil (refined, or use unrefined for a hint of coconut!)

½

cup

powdered sugar

⅓

cup

water
Instructions
Blend ingredients together until smooth.

Add water one tablespoon at a time until butter reaches desired consistency.
Tried this recipe?
Tag me on Instagram! @acookienameddesire #acookienameddesire
Snickerdoodles Recipe
1 cup (2 sticks) butter, room temperature
1 ½ cups sugar
2 large eggs
2 ¾ cups flour
2 teaspoons cream of tartar
1 teaspoon baking soda
¼ teaspoon salt
3 tablespoons sugar
3 teaspoons cinnamon
Instructions:
Preheat the oven to 350 degrees. Line a baking sheet with parchment paper
Cream the butter and sugar together until light and creamy. Add the eggs and mix well.
In another bowl, whisk together the flour, cream of tartar, baking soda and salt together. Mix the sugar and cinnamon together in another small bowl and set aside.
Slowly add the flour mixture to the butter mixture and mix until thoroughly combined.
Measure out the dough until you get 1 - 2 tablespoons of dough (depending on how big you like your cookies). Roll the dough to form balls.
Roll each ball in the cinnamon sugar and place on the baking sheet.
Bake the cookies for 10 - 12 minutes, or until slightly golden. If the cookies are puffy, allow them to rest for a minute, then take a spoon to gently press them down.