This thin mint milkshake will be the best part of your day and the highlight of girl scout cookie season. There is nothing quite as refreshing as this chocolate mint treat.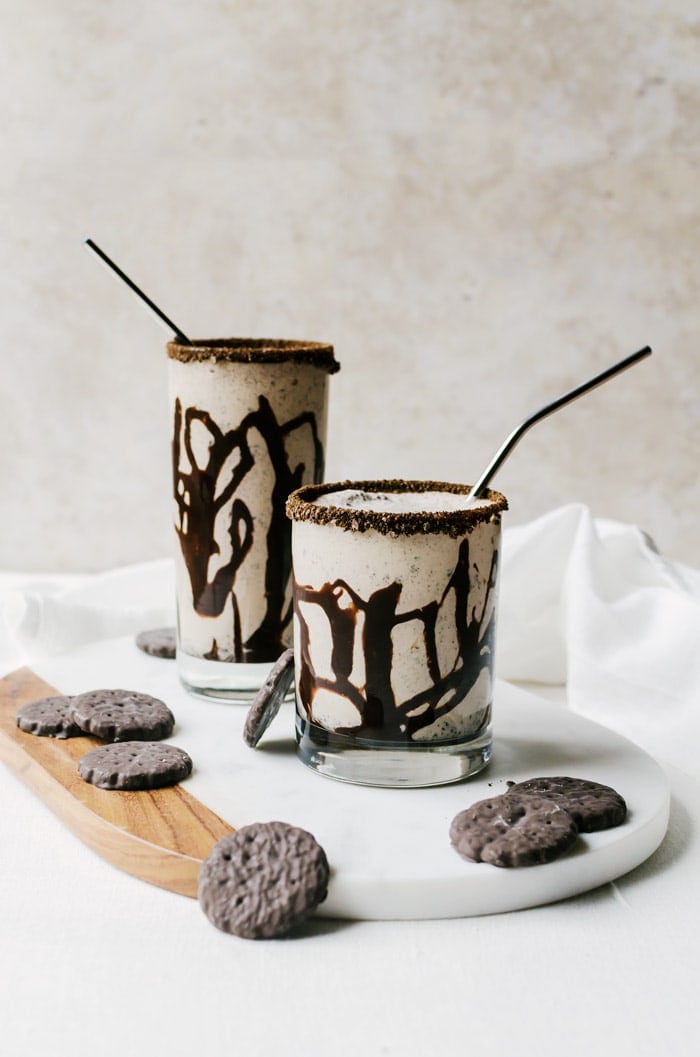 I am obsessing over beverages lately. A major part of that is binge listening to old episodes of Totally Beverages and Sometimes Hot Sauce. I've been particularly enamored with milkshakes which is pretty crazy because until I made my blueberry pancake milkshakes, I hadn't had a milkshake in over five years. Even to this day, I don't drink milkshakes often, but they are always on my mind. Even a simple, creamy vanilla milkshake. That's why today I am sharing these thin mint milkshakes and I already have another in the pipeline that I will share with you soon enough.
For years I've been dying for a few boxes of girl scout cookies, but never seemed to be able to get to them in time. This year I set aside some money and looked online for when the local troops would be selling nearby. I bought a box of each kind - double samosas and thin mints of course.
So you know how there are two bakeries that make the girl scout cookies and they have different names? For years the local troops used the bakery that made tagalongs and samosas. Apparently they switched over because suddenly they had caramel delites and I don't even remember what the name of the peanut butter cookie is. They taste different and are so inferior to the other variety. I'm just saying. Thankfully, thankfully, the thin mints were just as delicious as I remembered them. My sister and I ate an entire sleeve while standing in the kitchen the day I bought them.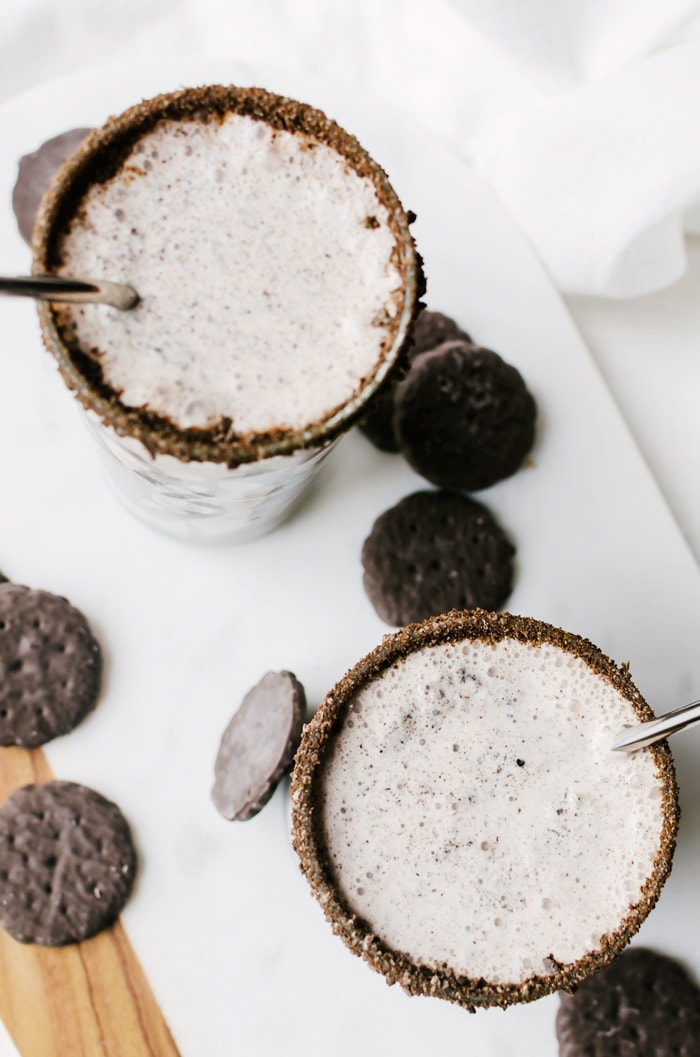 I mustered up all the self control I could and saved a box. We hid away one sleeve, and froze the other sleeve for a thin mint milkshake.
You should have seen me at the grocery store debating what kind of ice cream to use for my thin mint milkshake. I probably looked crazy muttering to myself while closely examining each and every ice cream on the shelf. I didn't want to do the mint chocolate chip ice cream with the green dye. Just vanilla was too boring and chocolate seemed too one dimensional. Then I found this mint chip ice cream without the dye and it also had swirls of minty fudge by Archer Farms sold at Target. I knew that was the one and oh my gosh it is so good. The vanilla, chocolate, and mint play so well together, then there are the small bits of thin mint that adds a really lovely texture.
Pro tip: drink with a side of thick cut, super salty fries.
Recipe Card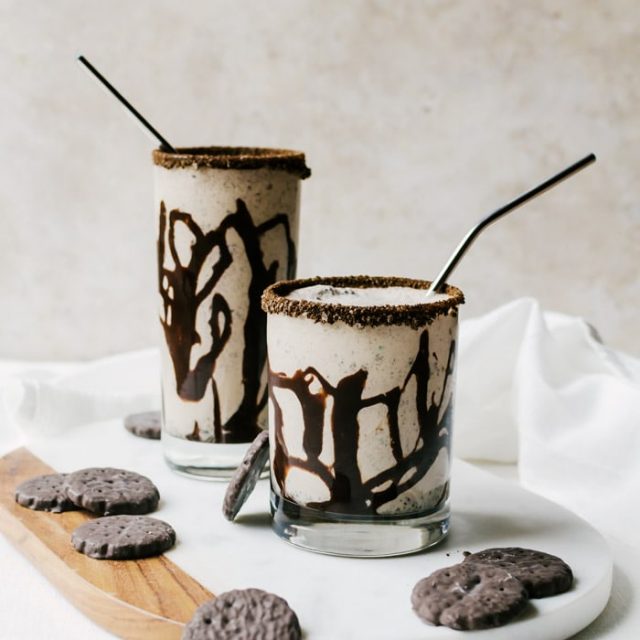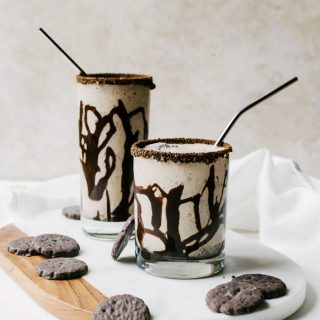 Thin Mint Milkshake
Ingredients
chocolate syrup

9

thin mints

divided

2

cup

mint chip ice cream

½

cup

milk
Instructions
Place a bit of chocolate syrup in a plate, then dip the rim of your glasses into the syrup.

Crush one of the thin mints until it is a fine powder. Dip the dipped cups into the crushed cookies.

Add the ice cream, milk, and remaining cookies into a blender and blend until smooth,

Pour into the glasses
Tried this recipe?
Tag me on Instagram! @acookienameddesire #acookienameddesire