Light and fluffy carrot cake muffins with crumb topping. These muffins have the perfect blend of sweetness, spice, and lots of crumb topping.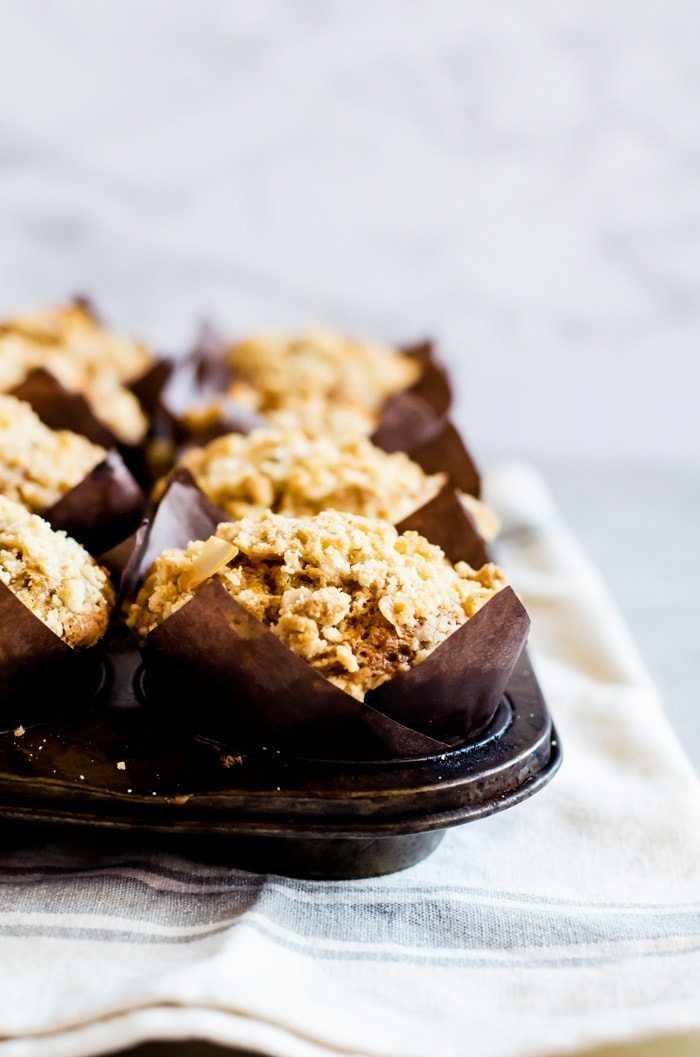 Just like pumpkin spice is to fall and peppermint is to winter; carrot cake is to spring. Everyone seems to crave this moist and irresistibly spiced cake in any form they can get it. Personally, I am a bit picky about my carrot cake. I am not a huge fan of large chunks of carrot and raisins are usually a no-go for me. I've been developing a carrot cake recipe, but I am not yet ready to share. For now, I am sharing my favorite carrot cake muffin. It is lightly sweet and has a great balance of flavor and enough crumb topping to make the most dedicated crumb topping lover satisfied.
I love making muffins for the family. When they are done properly – as in they are not just cupcakes without the frosting – they make a wonderful grab and go breakfast or midday snack.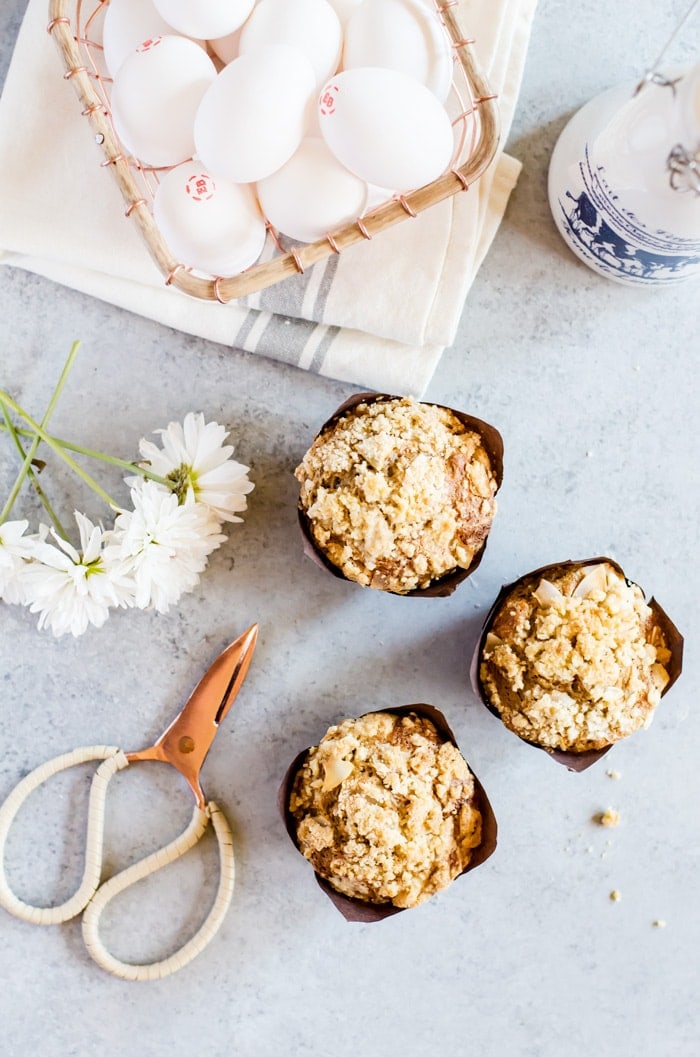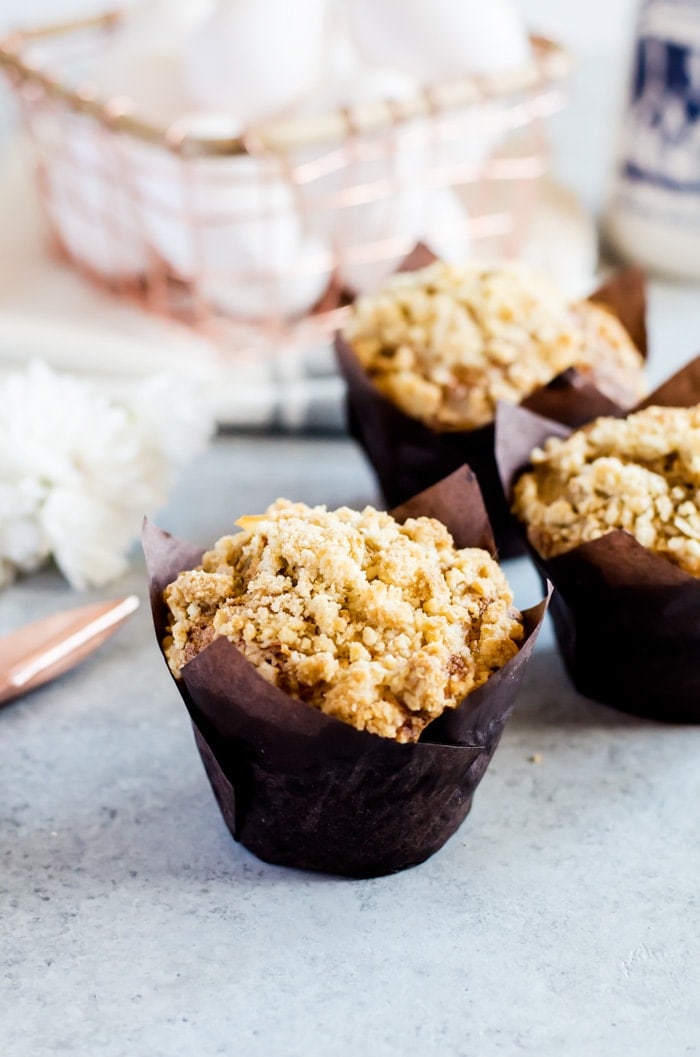 Carrot Cake Muffins with Crumb Topping
Ingredients
Crumb Topping
½ cup all-purpose flour
1½ tablespoons brown sugar
1 tablespoon granulated sugar
½ teaspoon baking powder
pinch of salt
3 tablespoons unsalted butter, softened to room temperature
Carrot Cake Muffins
2½ cups all-purpose flour
2 teaspoons baking powder
1 teaspoon baking soda
2 teaspoons ground cinnamon
½ teaspoon ground nutmeg
½ teaspoon ground ginger
¼ teaspoon ground allspice
¾ teaspoon salt
2 large eggs, room temperature
1 cup lightly packed brown sugar
⅓ cup vegetable oil or melted butter
1⅓ cup plain yogurt
½ teaspoon vanilla extract
1½ cups grated carrots, patted dry
⅔ cup chopped pecans