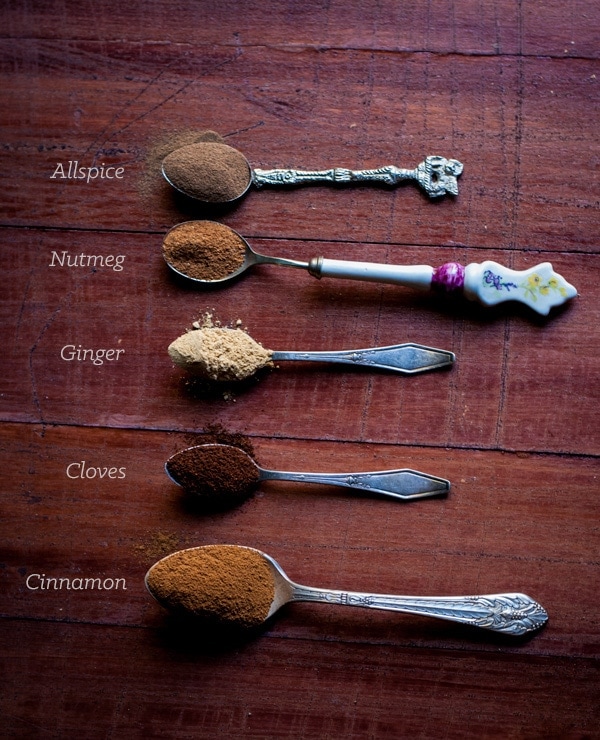 In a lot of my recipes, I note to add "x" amount of pumpkin spice. What I failed to mention is that I make my own pumpkin spice. Making your own pumpkin spice can have a completely different effect on the intensity and variations on flavor compared to store-bought pumpkin spice. I also like making my own pumpkin spice because it is cheaper than buying it at the store. If you prefer to grab some at the store, then that is completely okay, too!
As I mentioned in my pumpkin bagels with cinnamon crunch topping, I like the spiciness of the ginger in my pumpkin spice, so I tend to use a bit more of it in my mix. I also prefer to use less allspice. Don't worry though because this pumpkin spice mix recipe still embodies that very traditional taste of fall without being overly spicy.
Trust me, once you start making your own pumpkin spice, you'll never want to go back.
How to Make Your Own Pumpkin Spice
Ingredients
1 tablespoon ground cinnamon
2¼ teaspoons ground ginger
½ teaspoon ground cloves
½ teaspoon ground nutmeg
¼ heaping teaspoon allspice
Instructions
In a small bowl, whisk all the ingredients together. Pour into a spice jar and keep in a cool, dry area.