Crisp on the outside, irresistibly light and creamy on the inside. These mashed potato fries are the best way to use up any leftover mash from the night before! Can't make these tonight? Pin for later!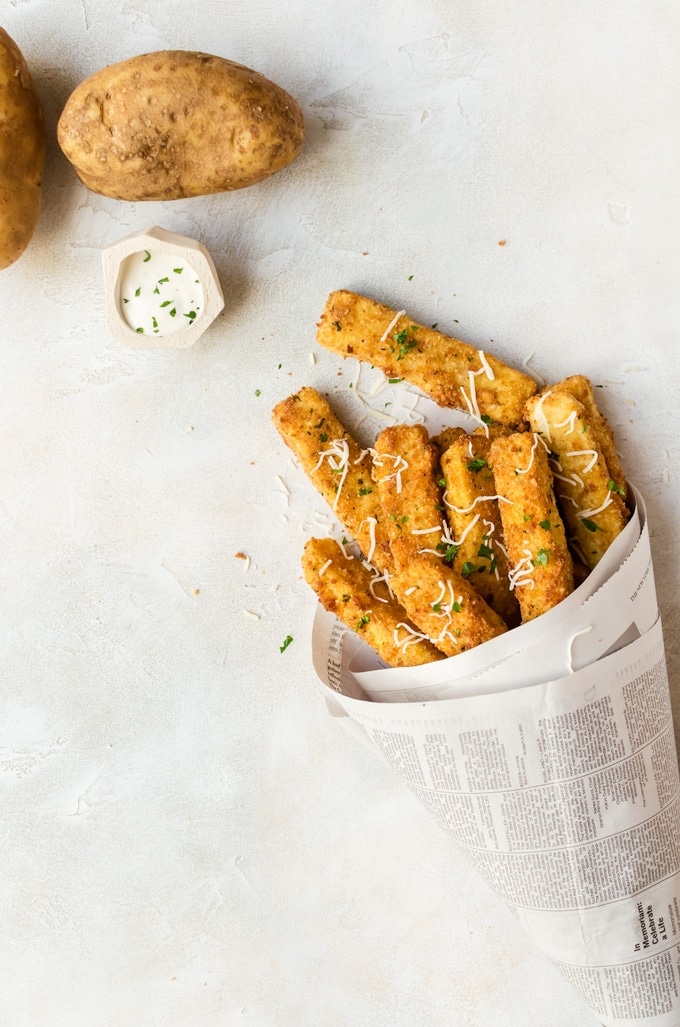 I remember as a kid, my mom would add potatoes to almost every single dinner we had. She would make these homemade fries that weren't actually very good compared to fries you got when you were out, but were still somehow perfect. She made baked potatoes and potato salad.
Mashed potatoes were a regular in our house. It was unusual to not find a few potatoes in the kitchen at all times. For her, it was a convenient side dish that went with just about everything. It was something she could turn into a million different things to make it new and exciting.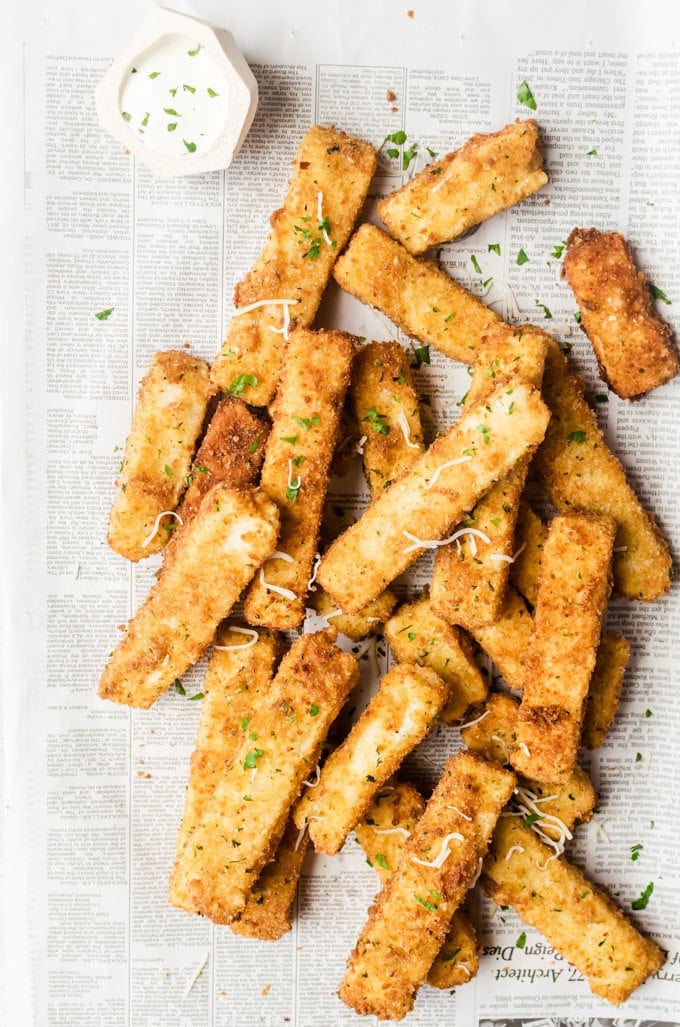 Now that I'm a mom, I've taken on the same tradition with getting creative with our potatoes. One of my most successful twists were these mashed potato fries. It's a great way to use up some mashed potato when you've accidentally made too much. The end result is a crispy exterior with a light and fluffy interior. They're truly incredible.
These mashed potato fries are best made with plain mashed potatoes without any milk or butter. This is so the mash sticks together tightly for cutting up and coating before frying. You can add a touch of butter or beschmael sauce in the mashed potatoes as long as the mixture remains fairly dry.
I love adding herbs and grated Parmesan. If your fried break while you are flouring them or coating in the egg mixture, don't worry, they still make great little bites. I find its easier to use thicker cuts and loosen all the unbattered fries before you start.
The mashed potato fries are best when freshly made as they tend to lose their crispness. I recommend quickly refrying them or spraying them with a touch of olive oil and baking them to recrisp the exterior.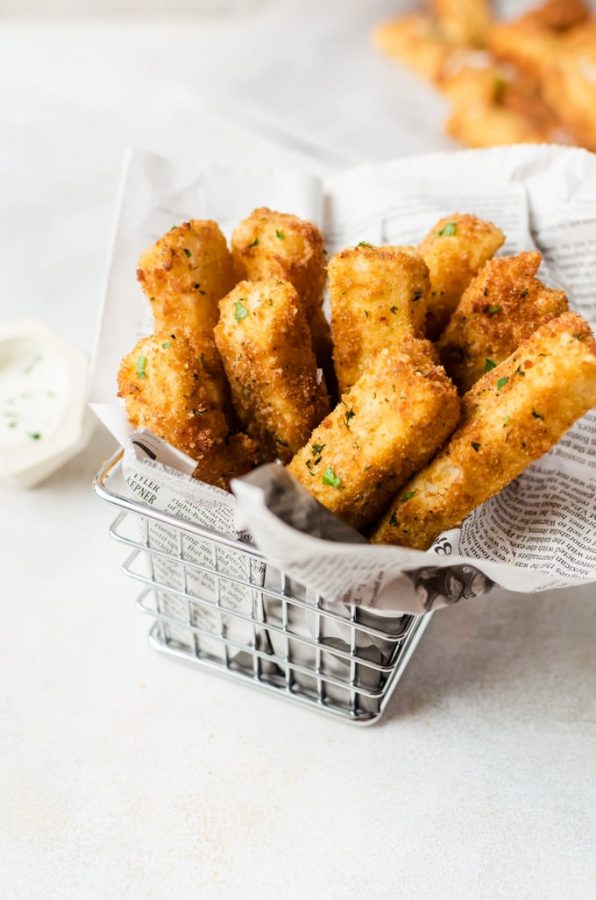 These make a great snack or side dish for just about any meal. We love to have our with battered fish as a fun take on fish and chips!
Want to make mashed potato fries another day? Pin for later!
Recipe Card
Mashed Potato Fries
Ingredients
4

large

approx 2 lbs Russet potatoes

salt

pepper

½

cup

all purpose flour

2

large eggs

beaten

½

cup

bread crumbs
Instructions
Peel the potatoes and cut into large cubes. Keep peeled and chopped potatoes in cold water as you work.

Boil a large pot of salted water and add the potatoes. Boil until the potatoes are fork tender, approximately 15 - 20 minutes. Remove the potatoes from the boiling water and rinse in cool water. Allow to drain of all water.

Mash the potatoes well until they are smooth, adding salt and pepper to taste. The potatoes should also be quite stiff and easily stick together when pressed.

Cover a jelly roll pan with aluminum foil and spread the mashed potatoes on the pan into a layer that is about 2 centimeters thick. It should not completely cover the pan. Cover and chill in the refrigerator for at least an hour.

Cut use a sharp knife to cut out the fries. Gently pull them apart, being careful to not break them.

Place the flour, eggs, and bread crumbs into three separate bowls. Lightly salt each of the bowls.

Heat oil in a deep fryer according to manufacturer instructions. Place layers of paper towels under a wire rack.

Working in batches, dip the fries in the flour, then the beaten eggs, and finally the bread crumbs in that order. Fry them for about 2 - 3 minutes, or until golden brown. Transfer the fries to the wire rack.

Top with more salt while they are still hot, and serve hot with a dipping sauce of your choice!
Tried this recipe?
Tag me on Instagram! @acookienameddesire #acookienameddesire