This creamy monster cookie dough dip is the best thing to happen to peanut butter lovers across the world. This easy dessert dip is even better than the actual cookie!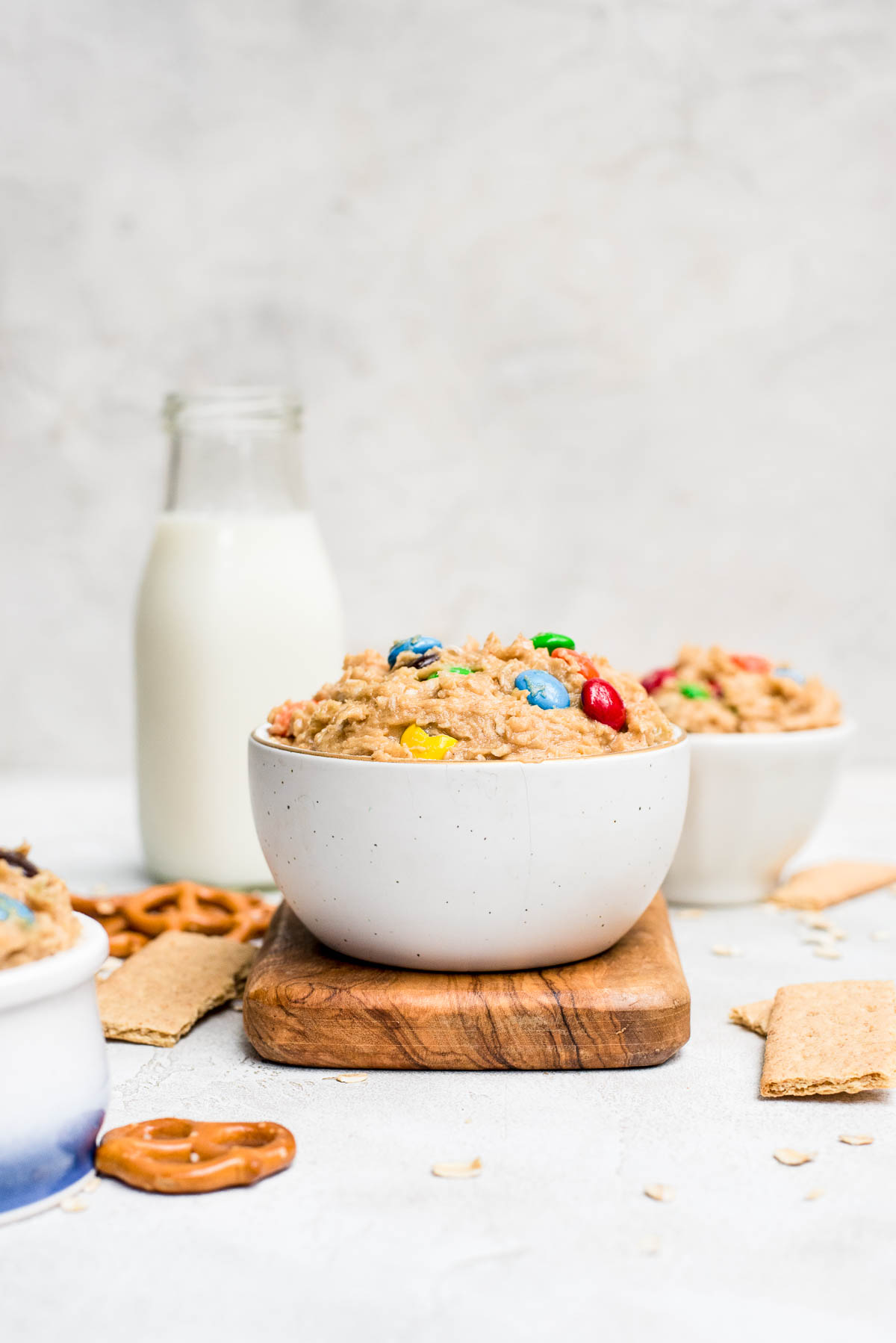 When I was in college, we would bring the big box jars of peanut butter to the UK with us because nothing beats the peanut butter in America. We would make the best peanut butter and jelly sandwiches there because ironically, the UK had the best bread and jam at the time. What a time to be alive.
Being away from good peanut butter made me a bit of a peanut butter fiend. I especially love it when paired with something like chocolate, pretzels, or fruit. So, so good. This monster cookie dough dip is a recipe I've been making for a while, and I'm glad I'm finally getting a chance to share it here.
Can You Make Monster Cookie Dough Dip Gluten-Free?
Yes! It is so easy to make this cookie dough dip gluten-free. You can omit the flour in the recipe altogether, which will leave the dough a little loose, or you can replace the flour with a gluten-free flour of your choice. All the other ingredients are naturally gluten-free.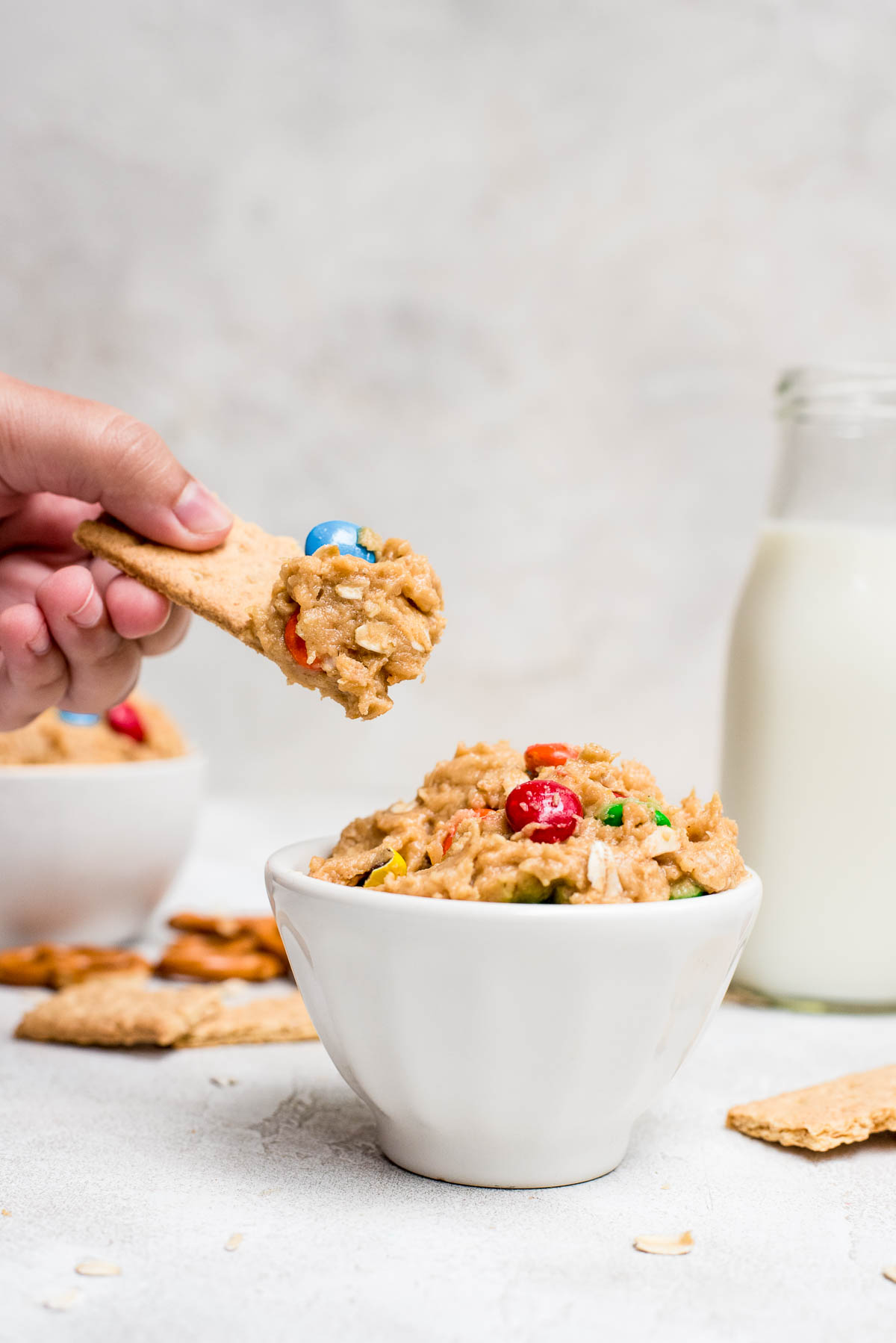 Can You Make Monster Cookie Dough Dip Without Peanut Butter?
Peanut butter is the main flavor in this particular dip, but you can opt to use an alternative but butter such as almond butter, cashew butter, or sunbutter. You can also try cookie butter, but please keep in mind that cookie butter is already very sweet, so you will need to cut back on the amount of sugar in the dip. As a note, I have not tried this recipe using anything besides peanut butter, so I cannot vouch for how good any alternatives are.
Can You Make This Dip Without Oats?
It is possible to make the dip without oats, plus it will make the dip loose and thin. Oats are also an important part of the dip's flavor and texture. I have not tried making the dip this way, and I do not recommend it.
Can You Freeze This Cookie Dough Dip?
Yes, if you store the monster cookie dough dip in an airtight container, it will last up to a month in the freezer. To that the dip, leave it in the refrigerator overnight.
How to Serve This Peanut Butter Dip
The dip is best served at room temperature so that it is easier to dip. I recommend using a variety of food to dip. My favorites include apple slices, pretzels, and graham crackers.
If you want to try similar recipes, you will love my edible brownie batter! If you're into cookie dough, you won't be able to resist this edible cake batter cookie dough!