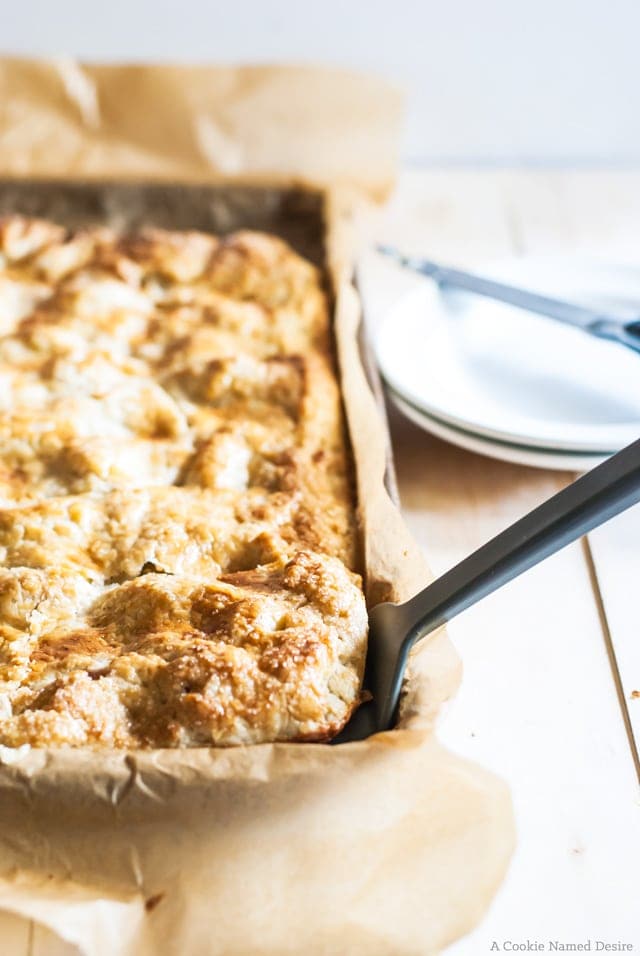 If I am completely honest with you, I am not really into guys or dating or anything romantic at all lately. As in since I've had my daughter. As a single mom, I find I am just too busy raising my daughter and running a business to even consider trying to free more time out of my schedule to go out an date. I just want someone to cook for me and maybe clean the house for me. I want someone to fix things around the house and run out to the grocery store to pick up forgotten ingredients. I want someone to be a hand model in my photography and redesign my site. I don't want to spend an hour shaving and putting on makeup and making sure my tummy is sucked in all to impress some guy so that he will do all these things for me.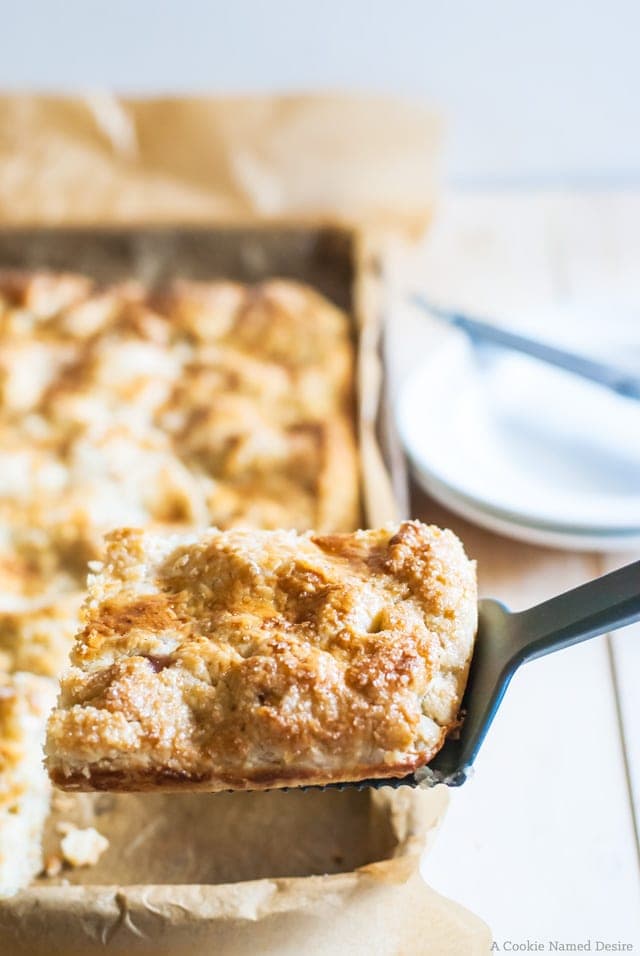 I've never really been into the dating stage of relationships. I just want to go straight into the comfortable stage where we can fart in front of each other (so sorry for bringing that up while we are trying to drool over some pie). I just want to split a bottle of wine over Netflix and go straight to bed without all the funny stuff. Where can I find a guy like that?
As N gets older I realize more that she needs a male figure in her life. I spend hour working on pie dough and debating with myself as to whether or not I should sacrifice my time and try to shake off my social awkwardness and break out that razor and try to find a mate. A boo. A bae. Whatever they are called these days. I try to convince myself that it will be worth it and once I find someone our lives will be happier. More complete. But then I try to imagine a man in our cozy, happy lives and I panic. Can I really trust a man near my daughter with all these horror stories of women's boyfriends abusing their kids? Will he ever love her the way I do or respect the fact that she will always be my world? Do I even have enough love to give to someone else?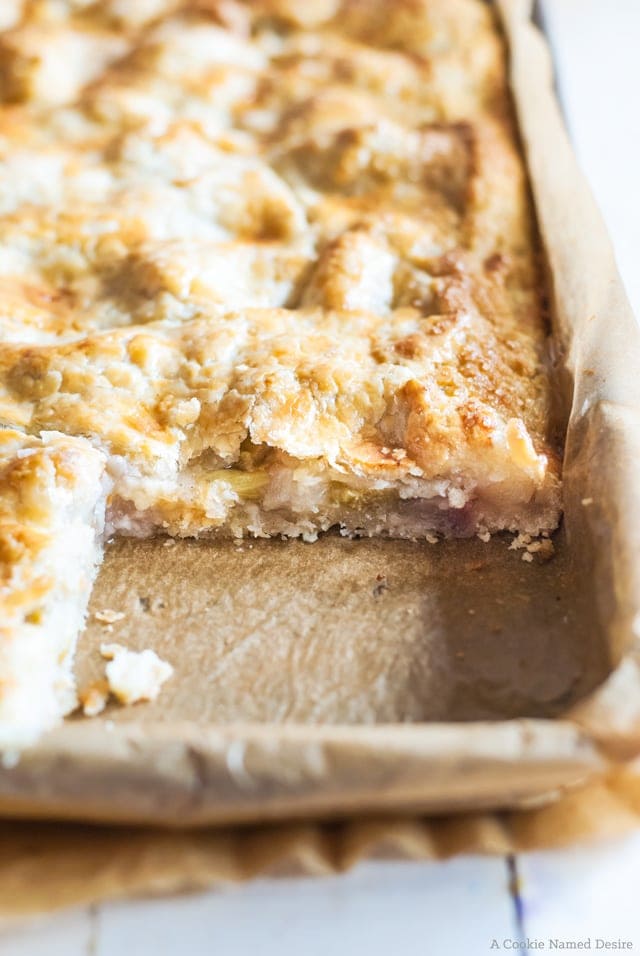 Last night I had a dream that I was pregnant again with a second child. I was terrified, but there was no question that it was still going to be me and the kids and that was it. I think my relationship with N's father may have damaged my ability to open up to someone else in that way ever again. I know I never really went over what happened with him, and I promise I will tell you a bit about that one day.
For now, let's eat some peach rhubarb slab pie. I have lots of rhubarb still growing and we just went to pick our own peaches at the farm, so I knew I wanted to pair the two together in a pie. I love rustic looking pies. Pies that are too well composed are for photographing and putting in museums. I don't feel comfortable slicing such a beautiful pie. Rustic pies are homey and inviting and remind me of going to my grandmother's house for Sunday dinner. A slab pie  - a peach rhubarb slab pie - was the only way to go. It's large enough to feed a small crowd, easy enough to slice and eat and it is full of wonderful summer flavor; a delicious balance of sweet peach and tart rhubarb that begs for a scoop of ice cream and laughter.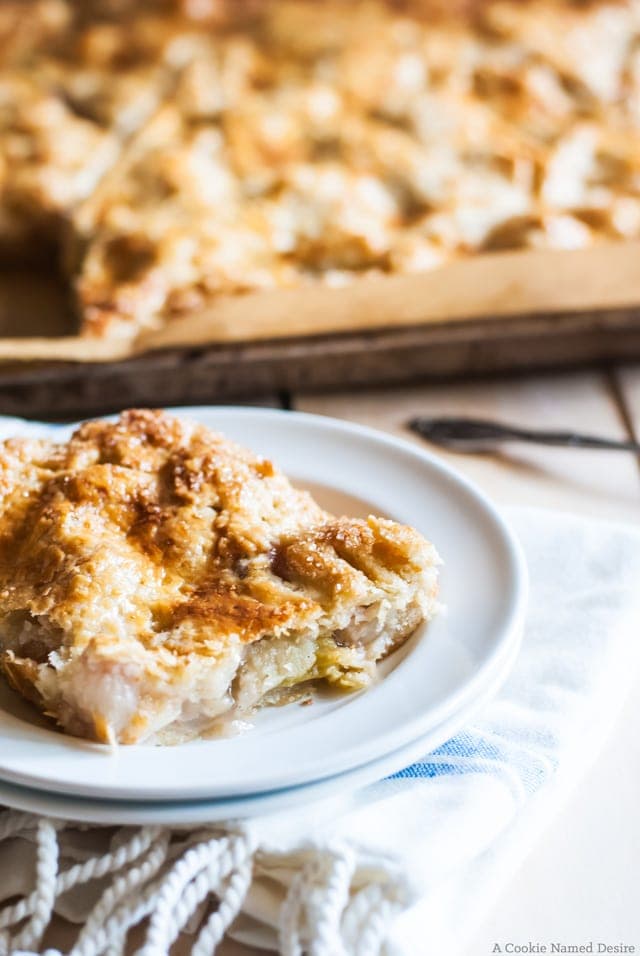 Recipe Card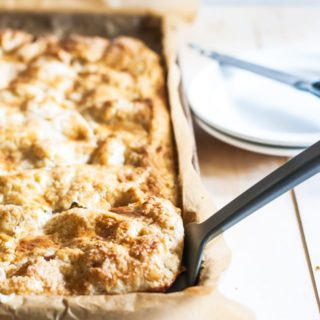 Peach and Rhubarb Slab Pie
Ingredients
For the Pate Brisee
5

cups

all-purpose flour

1

tablespoon

coarse sea salt

4

tablespoons

sugar

2

cups

4 sticks unsalted butter, cut in small cubes and chilled

12

– 16 tablespoons ice cold water

Egg wash

1 egg + 1 tablespoon heavy cream

Turbinado sugar
For the Filling
5

medium-large peaches

I used white, but any variety will work

4

large rhubarb stalks

⅓

cup

cornstarch

¾

cup

granulated sugar

½

teaspoon

salt

1

heaping teaspoon vanilla bean paste

Zest of one lime

1

tablespoon

lime juice
Instructions
Mix together the flour, salt, and sugar together. Cut in the butter until the mixture resembles large crumbs. Slowly add the ice water just until the mixture comes together. Divide in half and place in plastic wrap and flatten. I recommend making one half of the recipe at a time and using your food processor to make the pie crusts to make the process easier and faster. Place the two discs in the refrigerator for at least an hour, or overnight.

Preheat the oven to 375 degrees F. Line a 15 x 10 rimmed baking sheet with parchment paper.

Slice and dice the peaches – skins on or off. I kept the skins on. Dice the rhubarb. Mix both together in a large bowl and coat with the cornstarch, sugar, salt, vanilla bean paste, lime zest, and lime juice.

Take out one of the discs and roll out to roughly 18 x 12. You will need to take a small section of the second pie disc to roll out the dough to this size. Transfer the rolled out crust into the baking sheet with the sides hanging a bit. I found it easiest to roll up the crust and then roll out into the baking sheet.

Pour the pie filling into the crust and spread into an even layer.

Roll out the second crust to about 16 x 11, then place on top of the filling. Fold over the hanging crust over the top crust and gently press down.

Cut slits into the crust to vent (Make it fun and write something out!) Brush with egg wash, then sprinkle tubinado sugar.

Bake for 40 – 45 minutes, or until the crust is a nice golden brown. Allow to cool before slicing and serving.
Tried this recipe?
Tag me on Instagram! @acookienameddesire #acookienameddesire