The best part of fall is making a batch of pumpkin spice toffee to share with everyone. Grab a piece and enjoy the season!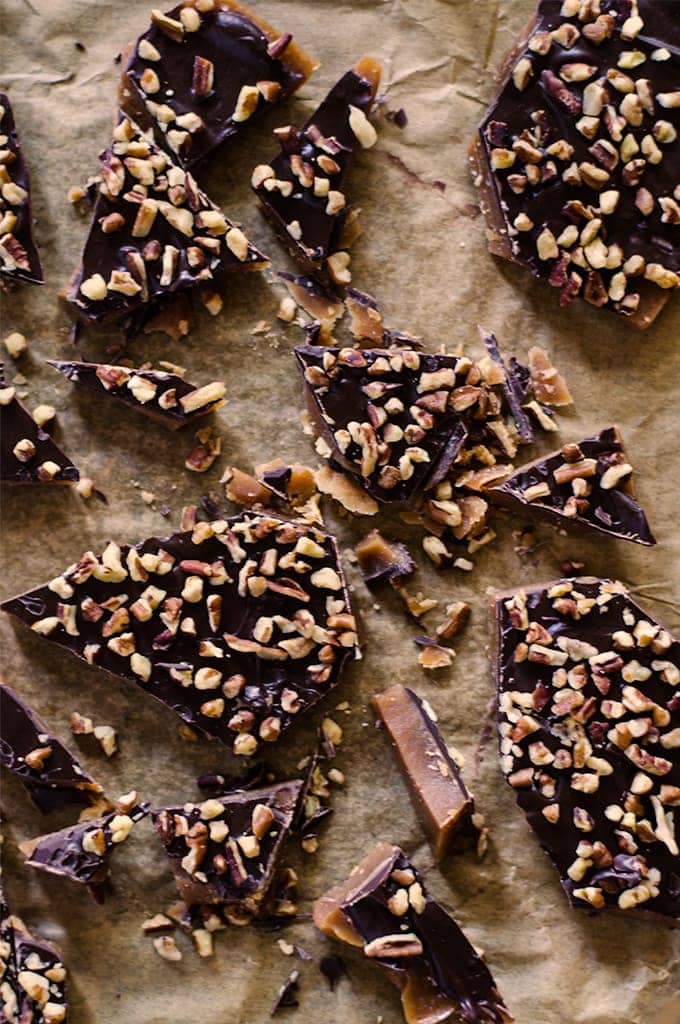 I can't believe Halloween is tomorrow. I feel like October was such a blur for me. At first, the beginning of the month dragged on, but then the next thing I knew, the month was practically over and I was so behind on a ton of my work!
Fortunately, I am almost all caught up, and even have a couple of post almost finished for the November challenge in which I will be writing a post every day of the week. Email subscribers do not need to worry as you won't be getting extra emails. Instead, the emails will be reduced to just twice a week. During November I will be sharing recipes as usual, but I will also talk about baking tips and some blogging stuff, plus a few fun round ups along the way. I hope you are as excited as I am! I am going to prepare myself by having some more pumpkin spice toffee.
I also realized that I never really updated you on my dating journey. The last time we talked, I just signed up for an online profile on a site and was learning the ropes. Well, I did start talking to some people and was able to meet up with one guy. I thought about coming up with a clever nickname for him, but I haven't been able to come up with one, so I'll just tell you what happened.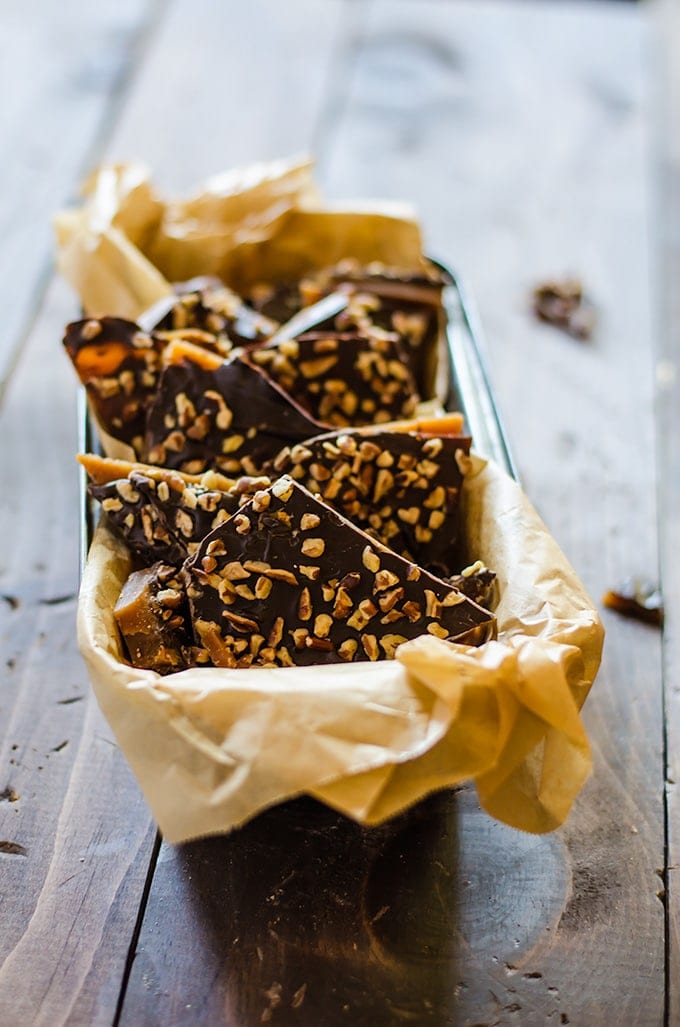 We met up for coffee in the morning and things seemed normal. We had a nice conversation, but nothing that left too much of an impression. He did an awful lot of staring which made me feel a little self-conscious. The date ended and I hadn't decided if I wanted to see him again yet, but for all intents and purposes, it was fairly normal - or so I thought.
Before i could get home, he texted me to say he really enjoyed meeting me. That was sweet and I really appreciated it, but I didn't get a chance to respond back immediately and it took me a few hours. The next morning he texts me again saying again he enjoyed meeting me and asked a question. I wasn't able to respond because by that time I was already out the door and in the car driving up to North Jersey. I always leave my phone in my purse in the back seat so I am not tempted to look at it while I am driving. Then texted back 10 minutes later.... and again in another 20 minutes. It took about an hour and a half to reach my destination and by that time I had received 10 texts from him.
When I went to check me email, I discovered he left me several emails too. They were all carrying on a one-sided conversation asking questions and talking about himself and the very last two were questioning why I wasn't answering him back and what I was doing that was so important.
I know it's been a while since I've dated, but this didn't feel normal to me, so I decided to not answer any of them and block him. I felt really bad about it, but it was just so excessive that it really freaked me out. What do you guys think? Did I over react?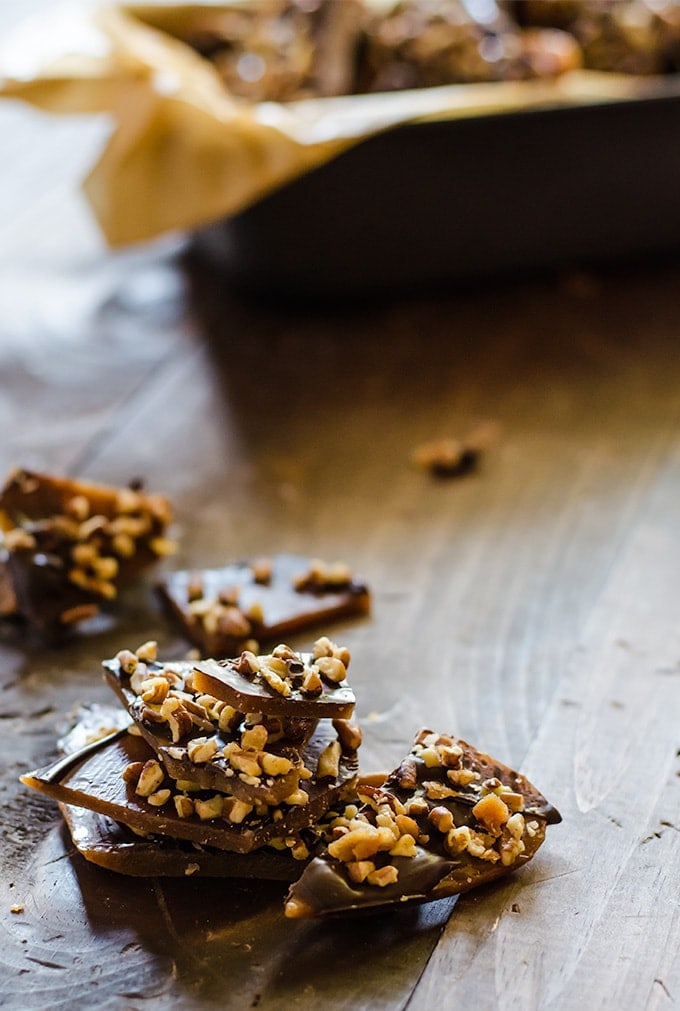 While you respond, let's have some pumpkin spice toffee. And no, there isn't any pumpkin in it because pumpkin just doesn't belong in some places. (like toffee.... and coffee!) It just has the delicious pumpkin spice with toasted pecans and a thin layer of dark chocolate. I wish I could tell you that I didn't eat half this toffee, but I'd be lying. I so did. When you make it, you will see why too!
Pumpkin Spice Toffee
Ingredients
1 cup unsalted butter
1 cup sugar
¼ cup water
½ teaspoon salt
1 teaspoon pumpkin spice
4 oz dark chocolate
¾ cup chopped pecans, toasted
Special Equipment
Instructions
Line a baking sheet with parchment paper. Set aside.
In a medium saucepan, melt the butter and mix together the sugar, water, salt, and spice into the pan. Mix together until well and turn on the heat to medium and attach a candy thermometer.
Mix the mixture slowly until it start to bubble. Stop and clear away any crystals on the sides of the pot with a moist pastry brush. Occasionally mix the toffee mixture, scraping the bottom and sides of the pot to prevent burning. Note: Be sure to clean the sides of the pan before you stir each time to prevent sugar crystals getting into the mixture which will in turn make the toffee grainy.
Continue to cook until the thermometer reads 280 degrees F. Remove the thermometer and swiftly pour the mixture onto the baking sheet, gently spreading out the mixture. Don't spread it too thin - the mixture shoud not reach the edges of the sheet.
Allow to cool for about 5 - 10 minutes, then top with the chocolate. Let the chocolate melt on the toffee, then use an offset spatula or bench scraper to evenly distribute the chocolate over the toffee. Sprinkle the top with the chopped, toasted pecans. Allow to cool completely - about another 30 minutes. Break apart by using a knife to chop it in chunks, or use your hands