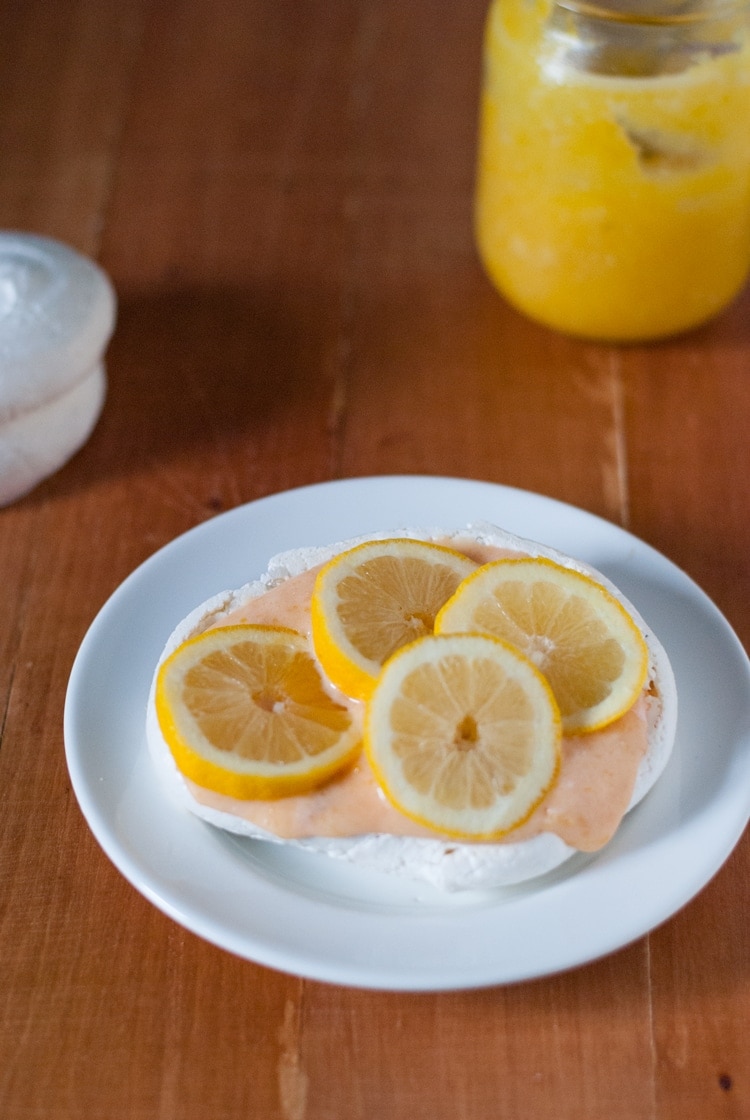 Before we get into the food, can I just vent a bit with you? I woke up this morning and started my usual routine. Check emails, get dressed, have breakfast, brush teeth, brush hair.... what?! Right as I start to brush my hair I notice a grey. No biggie. I occasionally find a grey hair about once every couple of months and pluck it out and move on with my life. But this morning... after plucking out the grey, I did a quick search because I thought I spotted another grey. And I did. And I found four more... then ten more. Right in the middle of my head was a whole city of grey hair! I kept finding more and more and plucking them out (along with a few precious brown strands along with them).
Needless to say, I was Freak.Ing. Out! I just turned 27 a month ago and it's been really hard on me because I am not ready to be this deep in my late 20's and this huge crop of grey hair was not helping. I started to do the one thing you should never do when you have a bodily issue. I Googled it. Now I am afraid I have a B-12 deficiency and a thyroid problem or Werner syndrome and now I am on Madison Reed setting up a hair dye subscription. Maybe it's the stress from just finding out Patrick Swayze's been dead for five years and not knowing about it (I seriously need to set up cable for the rock I live under). And as I pause to look in the mirror to reassure myself I got all the grey hair... I spot another baby grey hair right in the front of my head sticking up and waving in the wind at me. I am just so, so sad right now.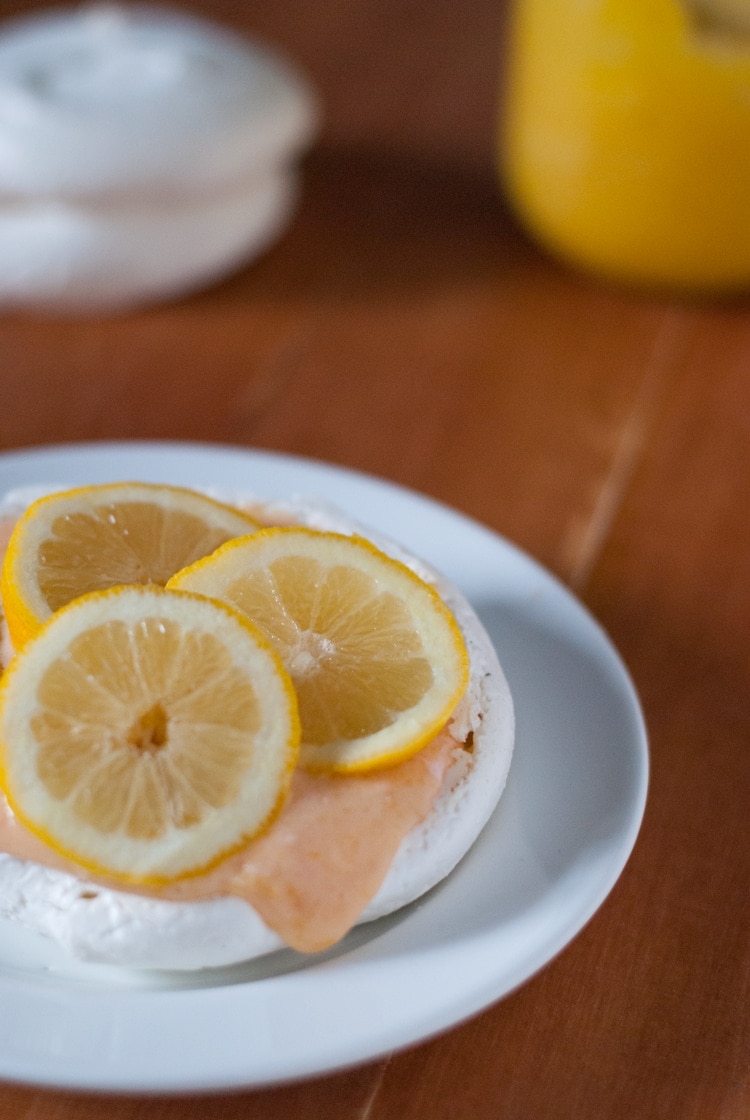 But.
Lemony things make me happy.
So, today we are indulging in an upside down lemon meringue pie which is basically just a lemon curd pavlova. Either way, this is light, airy, sweet and utterly perfect.
I might be a little biased because I am totally in love with lemon-based desserts. I will always choose something lemon-flavored over anything else. Lemons take on this wonderfully bright flavor when sweetened and it puts this huge smile on my face every single time. Lemon is the epitome of summer for me, it is the sun shining through the rain. It is everything that is right in the world. I. Love. Lemons! And when you add some yummy strawberry bits to your lemon curd, you have my favorite way to try and hold on to these last few moments of summer.
I came up with the idea for this when I saw a cluster of upside down cakes make an appearance on Pinterest. But I wasn't really ready for cake. I needed something lighter in texture and flavor and it's been months since I last made lemon curd. When I first made this upside down lemon meringue pie (which is basically just a pavlova with a whipped lemon curd), I added a graham cracker crumble on top to represent the crust, but I ended up preferring the pie without it.
The meringue has a delicate, crisp outer shell that gives in to this airy, soft marshmallow-y inside. It is so light, yet fully satisfying. You already know how I feel about this curd. In fact, I don't even have any more words. The recipe speaks for itself.
Recipe Card
Upside Down Lemon Meringue Pie Or Lemon Curd Pavlova with Strawberry Bits
Best eaten right away. If you are preparing this ahead of time, make each part of the recipe 1 - 2 days ahead and assemble just before serving.
Ingredients
4

lemons

zested and juiced

5

eggs

2

cups

sugar

divided

1

teaspoon

vanilla extract or ground vanilla bean

2

teaspoons

cornstarch

2

strawberries

3

tablespoons

whipped cream

1

sliced lemon

optional
Instructions
Preheat the oven to 225 degrees.

Fill one pot with an inch of water and heat on medium. Once the water is boiling, place another pot over this pot and place the lemon juice and zest in the top pot.

Separate the eggs. Place the egg whites in a mixing bowl and the yolks in with the lemon juice.

Add 1 cup of sugar to the lemon and yolk. Mix the pot constantly, until the mixture thickens. You will know the curd is finished once it coats the back of a spoon and a clear line remains when you run your finger on the back of the spoon. Strain through a fine mesh strainer and set aside to cool.

Whip the eggs until soft peaks form. Blend the remaining sugar until it is a powder consistency and mix in the vanilla bean if you are using it (if you are using extract, add it now to the egg whites) and the cornstarch. Slowly add the sugar to the egg whites until fully incorporated and the whites form stiff, glossy peaks.

Place large dollops of the meringue on a parchment-lined baking sheet. Form the meringue into stout discs with a small well in the middle to hold the curd. Bake for an hour. Take out of the oven and allow to cool.

Finely dice the strawberry and mix into the whipped cream. Add about ½ cup of the lemon curd to the whipped cream. Top the cooled meringues with the lemon curd and optionally top with the sliced lemons.
Tried this recipe?
Tag me on Instagram! @acookienameddesire #acookienameddesire