Let's face it. There is nothing better than a cookie with a delicious surprise inside. Here is a round-up of some of my favorite stuffed cookies I've tried, plus many bonus stuffed cookies I've made since!
If you find a stuffed cookie you love, please remember to pin and share with everyone you know!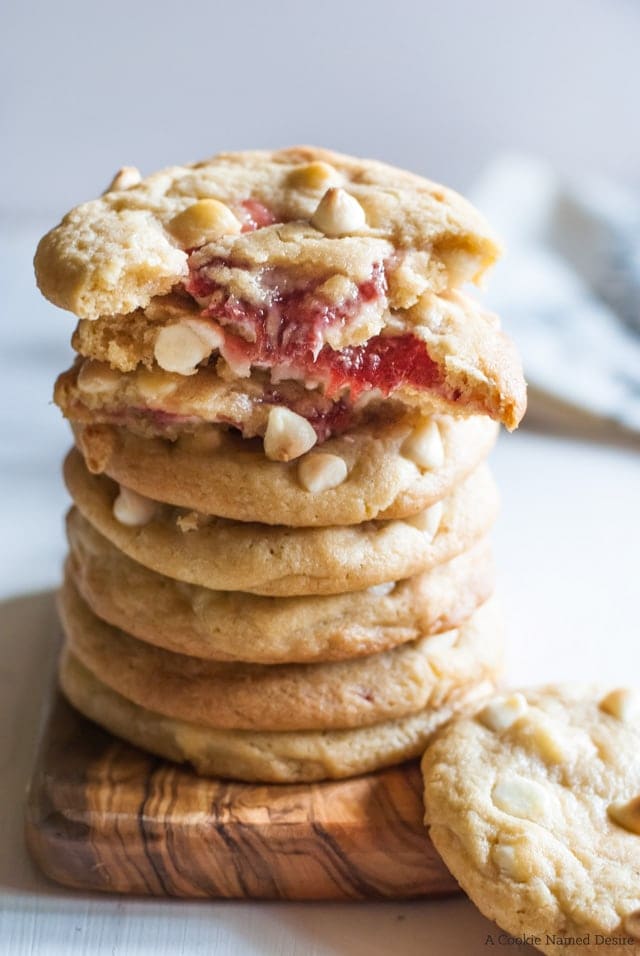 Strawberry Cheesecake Stuffed Cookies via A Cookie Named Desire
There's nothing like a classic cheesecake stuffed inside a classic cookie!

Apple Pie Cookies via OMG Chocolate Desserts.
Cause why should you have to choose between eating pie and eating cookies?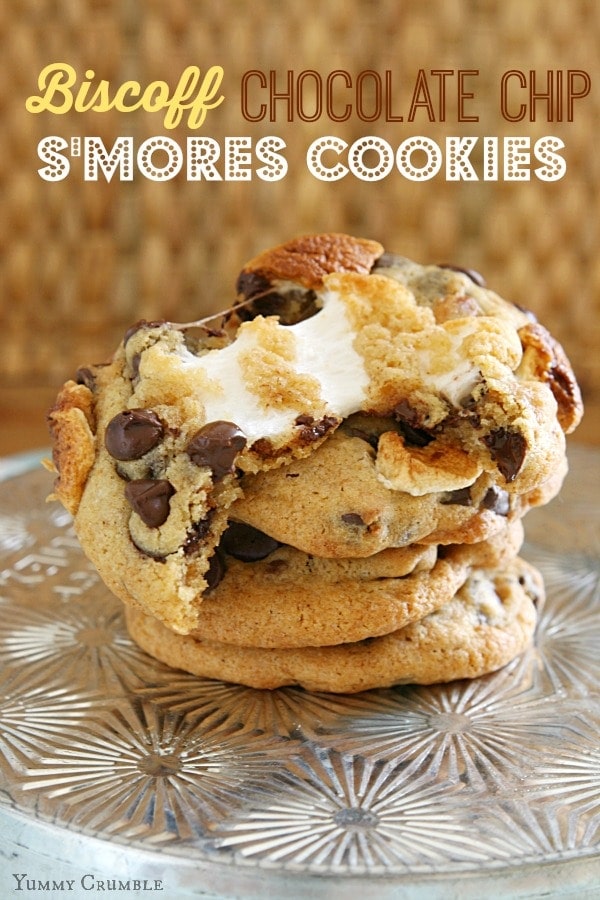 Biscoff Chocolate Chip S'mores Cookies via Yummy Crumble
Basically like my S'mores cookies, except made better with Biscoff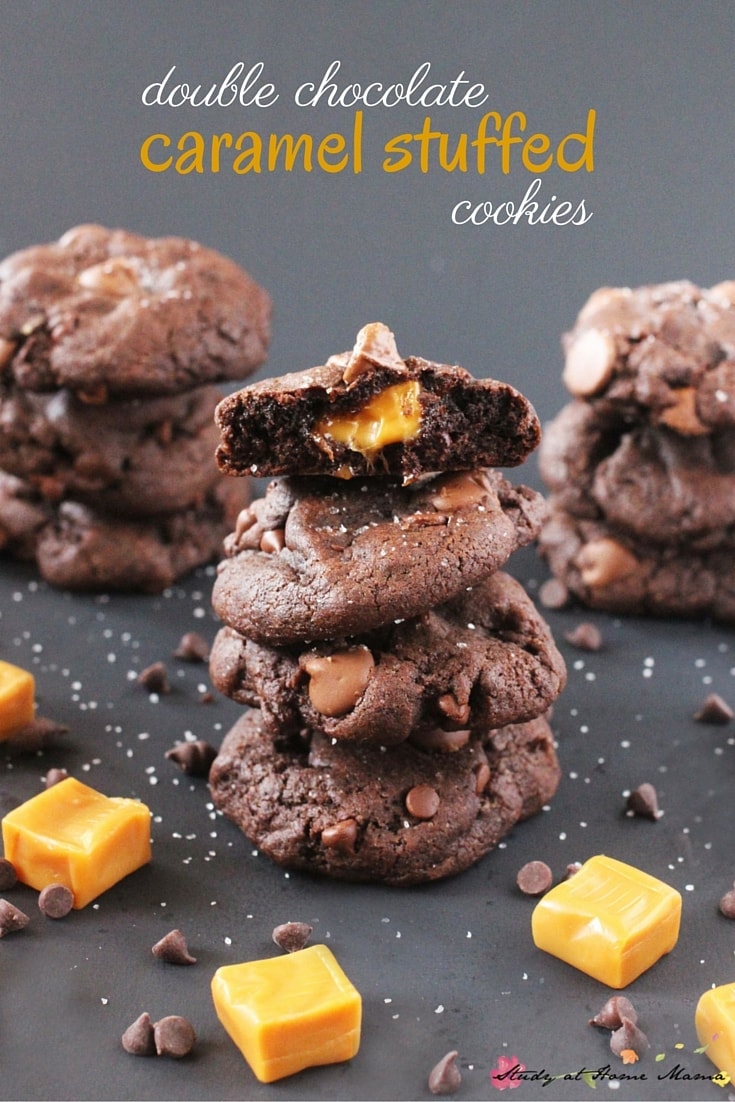 Double Chocolate Caramel Stuffed Cookies via Study At Home Mama - Cause nothing is better than chocolate and caramel.

Reese's Stuffed Peanut Butter Cookies via Sally's Baking Addiction Do I really need to explain this one?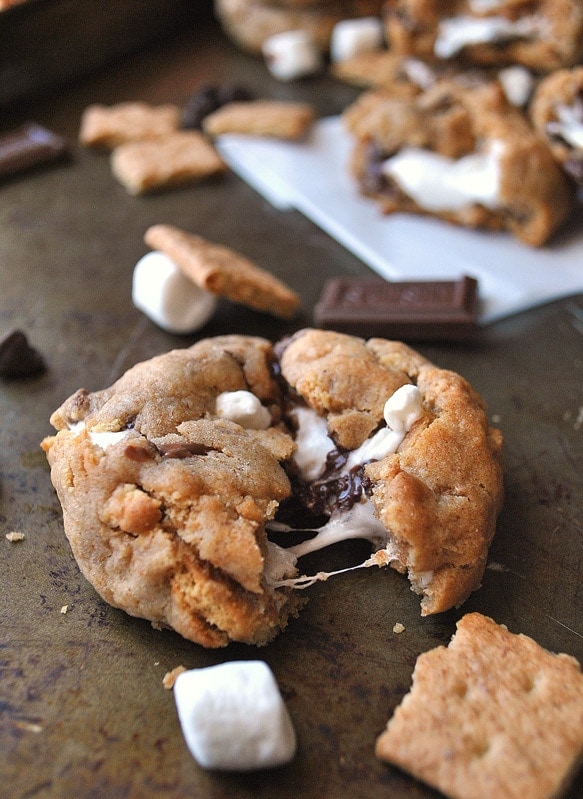 S'mores Stuffed Cookies via A Cookie Named Desire
There is nothing better than a s'mores... oh wait, how about stuffing it into a cookie?

Chocolate Lava Cookies via Jen's Favorite Cookies
These are like magic!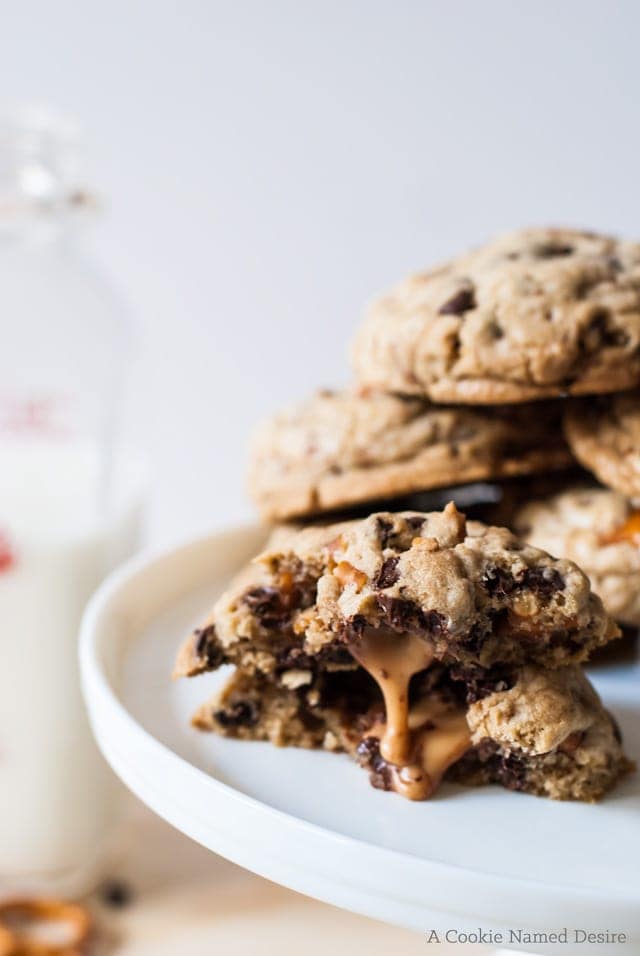 Beer and Pretzel Caramel Stuffed Cookies via A Cookie Named Desire
It's basically the only dessert you'll need while watching the game.

Nutella Stuffed Sugar Cookies via A Cookie Named Desire
Nutella + Sugar Cookies = Heaven.

Oreo Stuffed Chocolate Chip Cookies via Picky Palate
What could be better?

Peanut Butter Caramel Stuffed Cookies via Sugar and Soul
Because peanut butter and caramel are a match made in heaven!
Pumpkin Cheesecake Filled Sugar Cookies via Food Faith Fitness
Pumpkin cheesecake stuffed sugar anything is amazing in my book!
Snickers Stuffed Chocolate Cookies with Salted Caramel via Baker's Royale
Whaaaaaaat?!
Cookie Dough Stuffed Double Chocolate Cookies via Mess Makes Food
I just can't. Look at how gorgeous that is.
BONUS STUFFED COOKIES
Just cause I love you, here is a bonus stuffed cookie!
Brownie Stuffed Chocolate Chip Cookies These are the perfect mash-up of brownies and cookies and I am so here for it! Pro tip: Add in some Oreos for a Stuffed Slutty Brownie Cookie situation.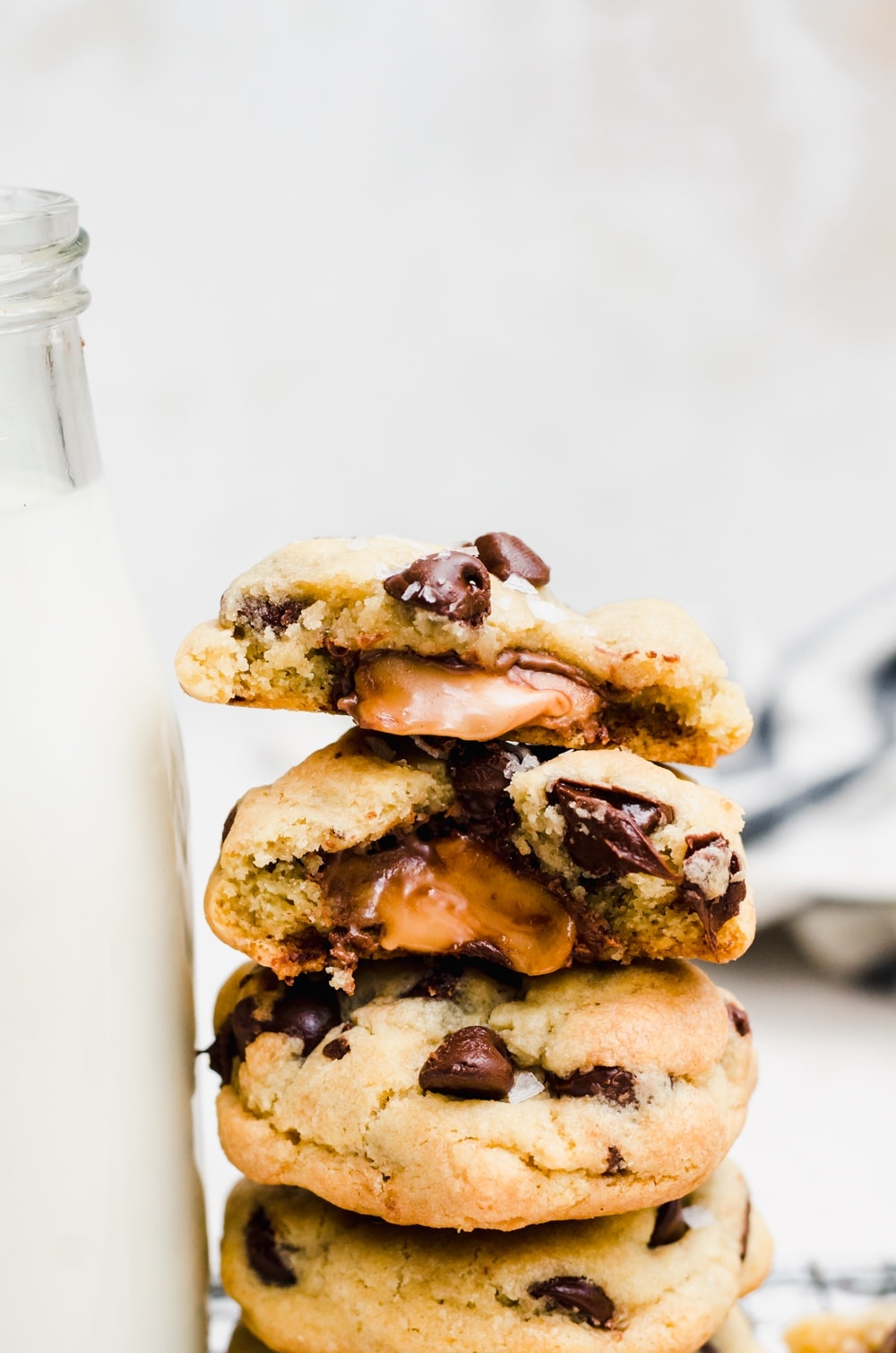 Salted Caramel Stuffed Chocolate Chip Cookies - These cookies are literally everything I've been wanting in a cookie! You MUST try these stuffed cookies asap.
Red Velvet Nutella Stuffed Cookies - Literally the best thing to ever happen to cookies and Nutella in the world. There is a reason this is a favorite with everyone who tries them.
Hello, holidays! There is no way you can go without making these Eggnog Gingerbread Cookies a second longer.