As soon as we finish our turkey dinners, we all have winter festivities on our minds. Nothing says winter and the holidays quite like a beautifully decorated gingerbread house. But you can gingerbread all the things while you are at it! Here are some of the most delectable gingerbread recipes you must try this winter!
Gingerbread Cake with Cinnamon Buttercream via A Cookie Named Desire
The only cake you'll want this Christmas!
Pumpkin Gingerbread Loaf via Holly's Cheat Day
It's the best of both worlds!!
Gingerbread Granola via In It For the Long Run
Gingerbread Biscotti via Golden Barrel
The perfect winter dipper!
No-bake Gingerbread Cheesecake Parfaits via My Ginger Garlic Kitchen
Yes, please!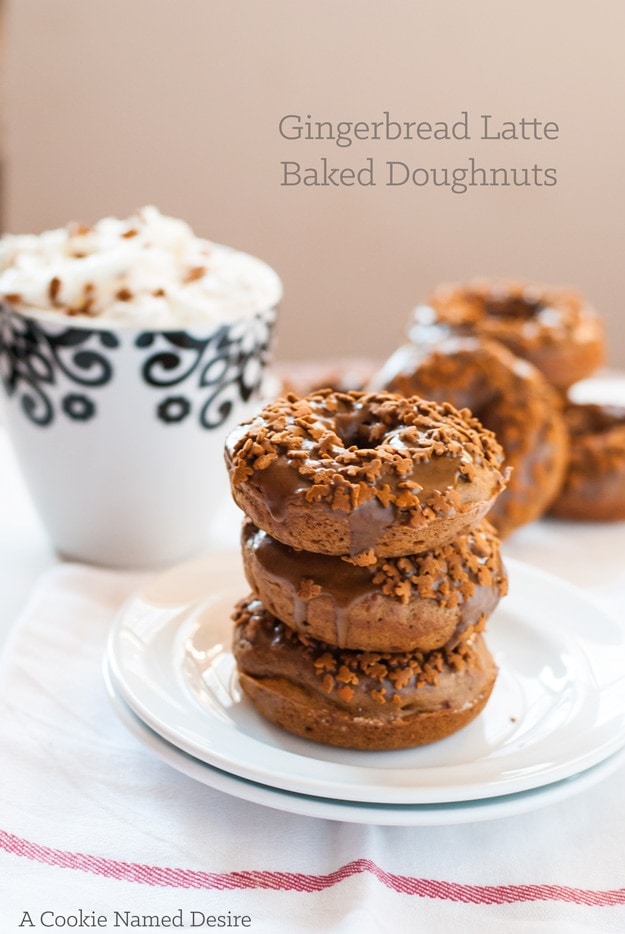 Gingerbread Latte Doughnuts via A Cookie Named Desire
Because I want coffee on my doughnuts too!
Raw Gingerbread Energy Bars via A Balance of Tastes
Gingerbread Hot Chocolate via Frugal Mom Eh!
Oh my gosh, this is everything.
Gingerbread Tiramisu via Culinary Couture
Delectable
Gingerbread Quinoa via Worth Cooking
Why do breakfast any other way?
Gingerbread Pancakes via Averie Cookies
Unless you are doing it this way. This is also very, very good.
Gingerbread Chocolate Chip Cookies via The Sugar Hero
My hero, indeed!!
Eggnog & Gingerbread Ice Cream Cookie Sandwiches via Blogging Over Thyme
Holy yummmm
Gingerbread Man Cookies via Mon Petit Four
Of course no gingerbread round up would be complete without these cuties