A bright and tropical kiwi sorbet with key lime and coconut. This easy, tasty treat is no-bake and takes only minutes to prepare!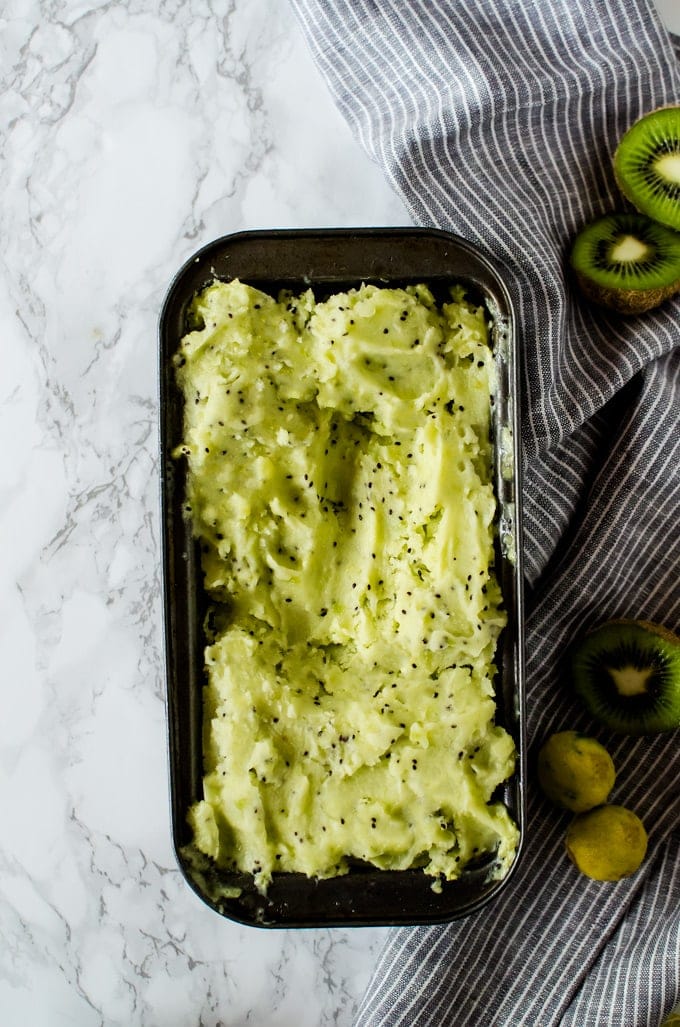 So I've been trying to restrict my ice cream intake after eating my weight in ice cream during ice cream week and then chugging a ton of milkshakes. But goodness help me, I can't help but crave a sweet frozen dessert in my life as often as humanly possible. So I made a sorbet. A kiwi sorbet with bright kick of key lime and a touch of coconut milk for depth.
Besides my addiction to all things frozen and sweet this summer, I've been trying to enjoy the summer without worrying too much about work. A bit of a semi-staycation. It's been nice to not worry so much about trying to keep up with everything and concentrate on enjoying my daughter's last summer before she starts school.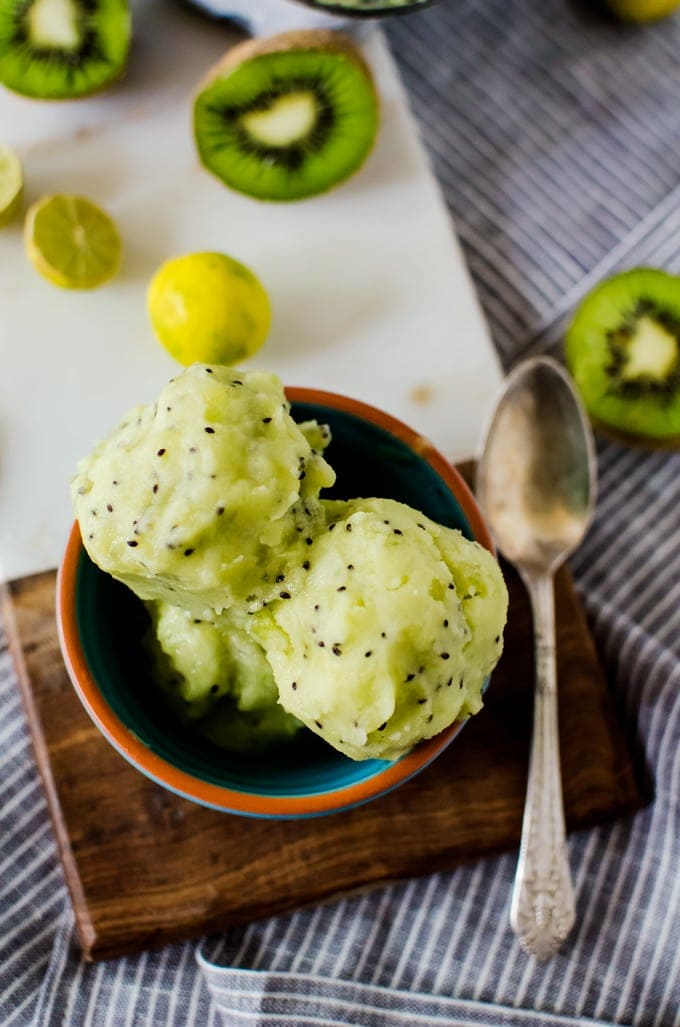 Speaking of...we are a ball of nerves when it comes to her first day of school. We get to meet her teacher a week before school starts and I can't wait to see who it is. Nadia got to meet one of the teachers a couple of weeks ago and she is really hoping that will be her teacher this year because they really hit it off. Eek! I am not ready for my baby to grow up!
So instead maybe I will have another bowl of kiwi sorbet and live in a bit of denial for the next couple of weeks.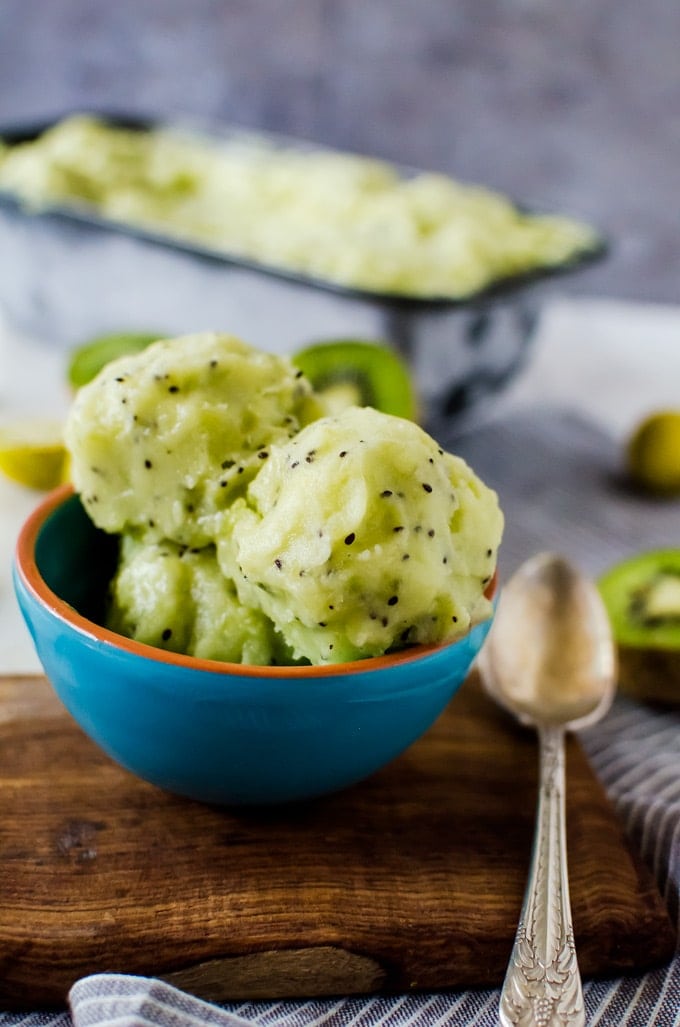 Recipe Card
Kiwi Sorbet with Coconut
This bright kiwi sorbet has notes of key lime and coconut for an irresistible summer dessert.
Ingredients
1

cup

sugar

½

cup

key lime juice

½

cup

water

2

lbs

fresh kiwi

½

cup

coconut milk
Instructions
Add the sugar, key lime juice, and water together in a saucepan and heat, mixing well, until the sugar dissolves.

Add the kiwi, plus half the key lime syrup and the coconut milk together in a blender. Blend until the kiwi is liquefied. Optionally run the mixture through a strainer to remove the seeds (I left them). Test the sorbet for sweetness and add more syrup as needed. Remember, it should taste a lot sweeter at room temperature as the sweetness is subdued when frozen. (I ended up using all the syrup)

Chill the sorbet in the refrigerator for at least an hour or two.

Churn according to the manufacturer instructions on your ice cream maker. Alternatively, you can use

these instructions

to make the sorbet without and ice cream maker.
Tried this recipe?
Tag me on Instagram! @acookienameddesire #acookienameddesire