Have you ever tried making your own crackers before? Homemade graham crackers may seem like a daunting task, but they are actually very easy and fun to make!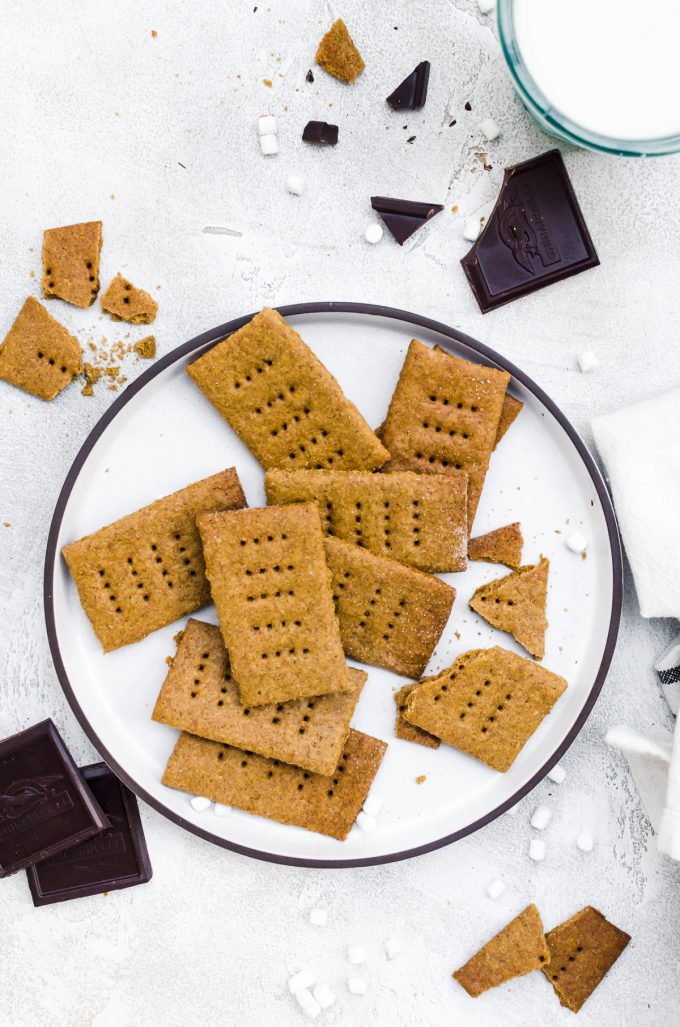 I am really into making as many things from scratch as possible. It's just something I think of as being really fun and incredibly satisfying. It's not something I would do on a regular basis, but as a weekend baking project, definitely. If you are like me, then you definitely want to give making homemade graham crackers a try.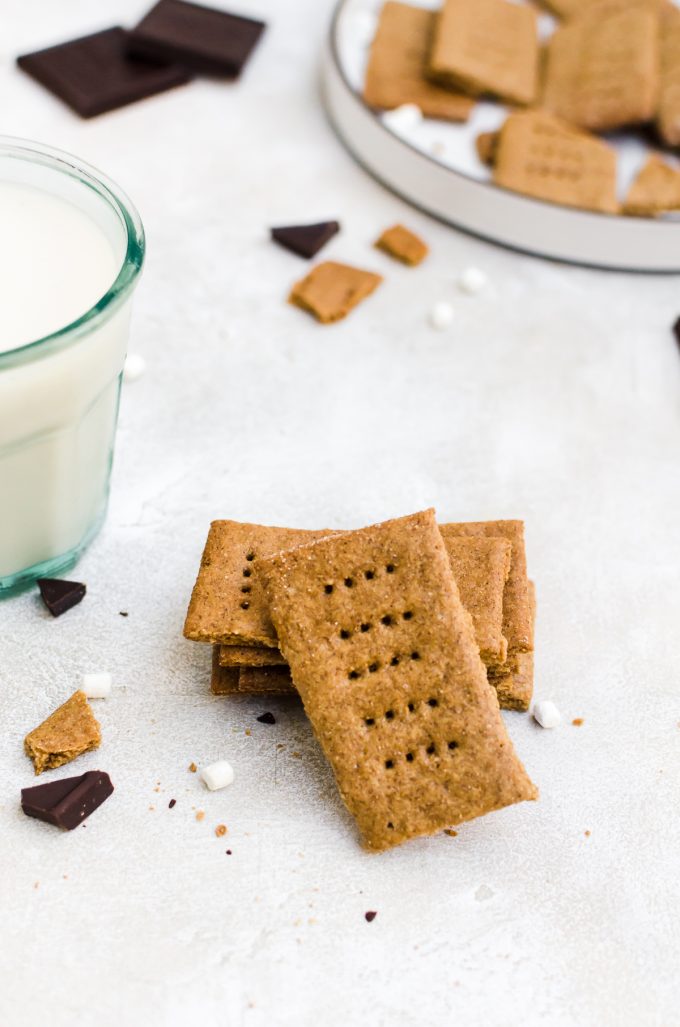 Making graham crackers is very similar to making pie crust, so if you've ever made a pie crust before, you are already halfway there to understanding how to make homemade graham crackers.
For ease, I highly recommend using a food processor instead of trying to make the dough by hand. I find the process comes together faster and helps cut down the graham flour a bit more so you get a texture more like what you are used to from store-bought graham crackers.
You can also experiment with flavors. I traditionally use a mix of molasses, honey, and cinnamon, but you can use other spices, or even replace some of the all-purpose flour with cocoa powder. I've never met a person who didn't love a good chocolate graham cracker (well, except people who just don't like chocolate, but that's a whole other thing).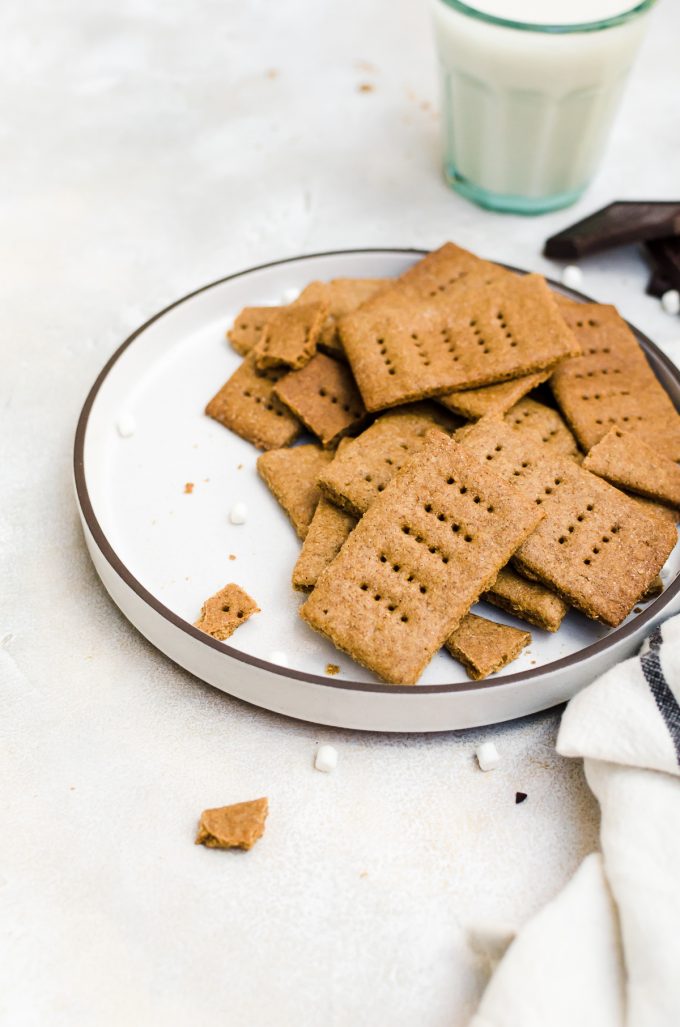 The dough for homemade graham crackers is more moist than you may be used to. In order to roll out the dough, you must place it between two sheets of parchment paper. It can be more difficult to get the best shape with this method, but it's the only way that works consistently every time. I recommend rolling out what you can, cutting the edges so they are straight and putting the scraps back together to keep rolling more crackers.
You cannot forget to prick the graham crackers with holes. You can make cute little score marks if you want to be creative, but the top of the crackers must be punctured to release the steam so the graham crackers do not puff. You can finish with a light sprinkling of sugar and/or cinnamon, but it isn't required.
What to Make With Your Homemade Graham Crackers