Learn how to make a creamy homemade vanilla pudding recipe from scratch. This velvety treat is so much better than what comes from a box and is perfect for making delicious classics like banana pudding.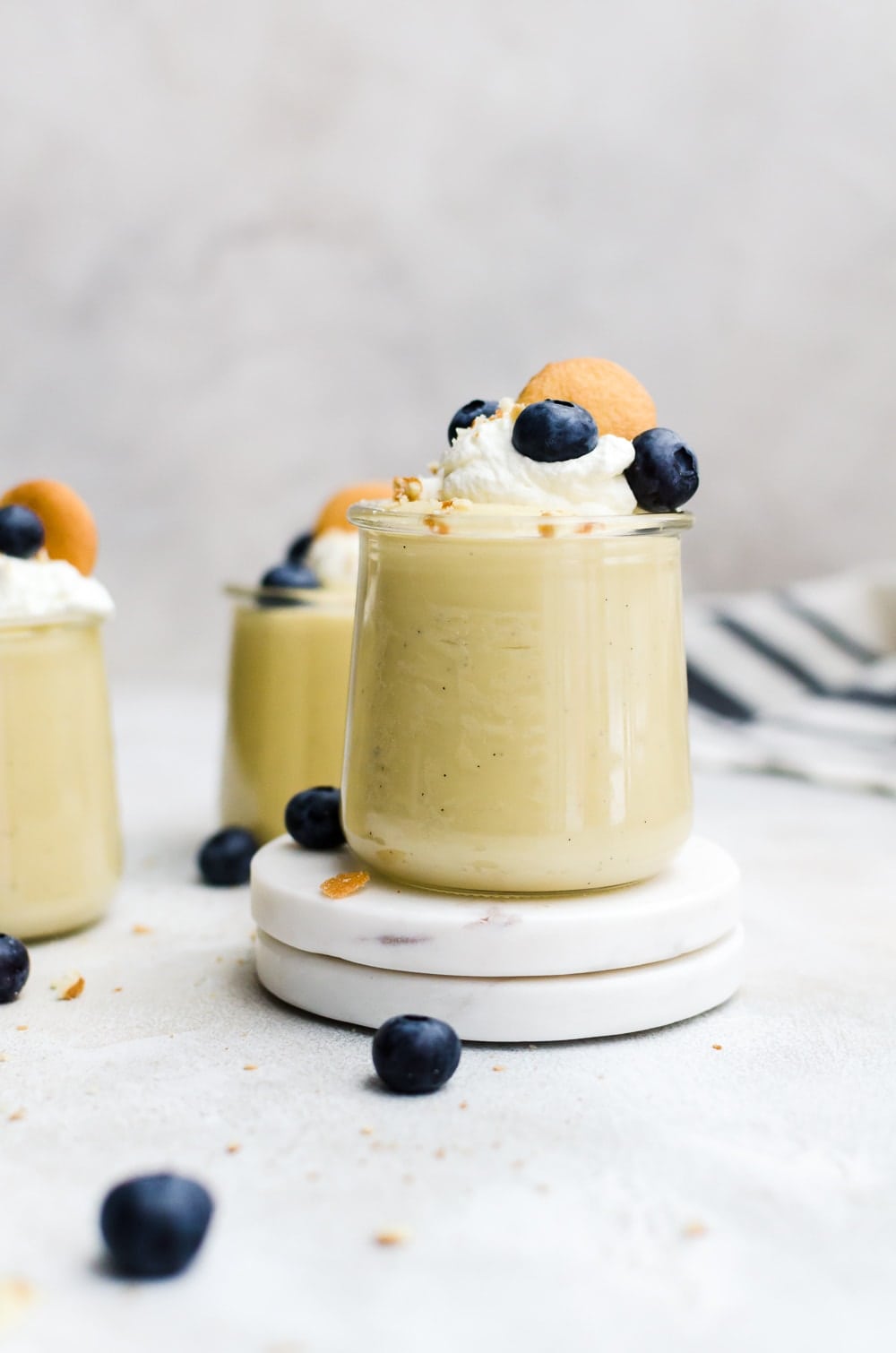 I am making an effort to start bringing in more base recipes on the website for you to work off to make other desserts. Things like my favorite salted caramel sauce and my creme patissere are building blocks for other desserts or are used to enhance and elevate. Soon, I will also be sharing guides on buttercream frostings for cakes and cupcakes.
I basically want you to be able to use this site as a one-stop shop for every thing you could possibly need to make your own creative desserts. You can pick from different cake bases, fillings, frostings, ice cream bases, mix-ins, and more to mix and match to be as creative as your heart desires.
Of course, this will take time to build up, but you will definitely start to notice more and more guides and resources being added.
Vanilla pudding is so simply, yet such a delicious treat all on its own when done right. I like to really play up the vanilla by adding vanilla bean into the recipe on top of vanilla extract. Just look at flecks of vanilla in the pudding. all those incredible Of course, vanilla beans aren't the cheapest things in the world (I do recommend buying them in bulk to save money if you think you will use them often.)
Personally, I am a huge fan of Rodelle vanilla beans because the flavors of their beans are wonderfully complex, and as a company they work hard to benefit the farmers to grow their vanilla beans as well as the communities in which these farmers live.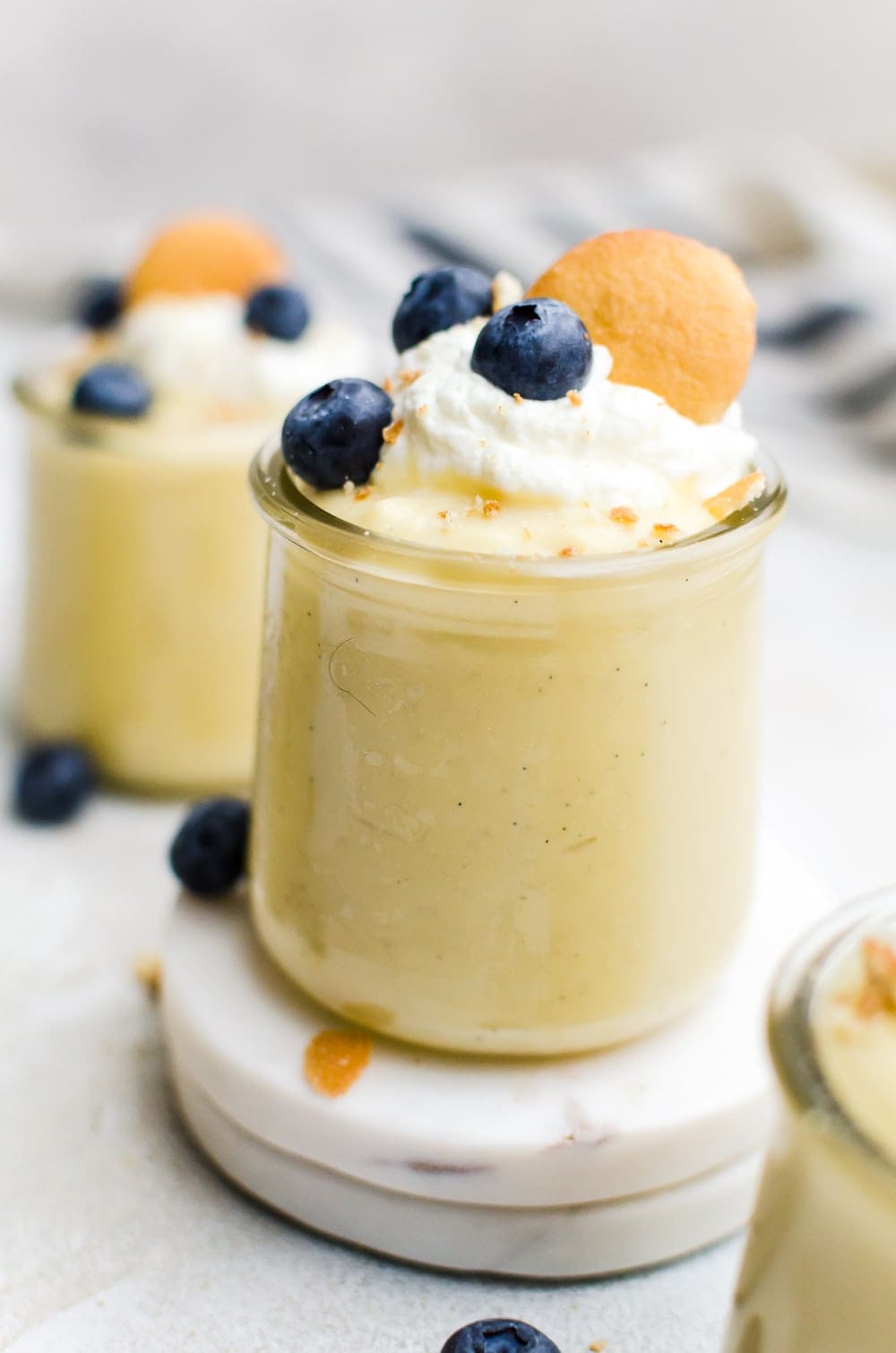 To get the most use out of the vanilla bean, we scrape out the seeds, but also steep the empty vanilla bean in the milk as we make it (only removing the bean when we push the pudding through a fine mesh strainer). The bean itself is so infused with vanilla flavor, you should always put it to use. One of my favorite uses is to stick it in my sugar. After a day, all the sugar is fully infused with the vanilla flavor.
Graininess tends to be an issue when making pudding at home. The trick is to introduce the hot milk to the eggs slowly to temper the eggs. I do this by whisking the eggs as I slowly drizzle in the milk half a cup at a time. It is easier to do this with two people, but I manage just fine with one person! If you don't think you can manage on your own, using a stand mixer to whisk your eggs while you drizzle the hot milk would work very well.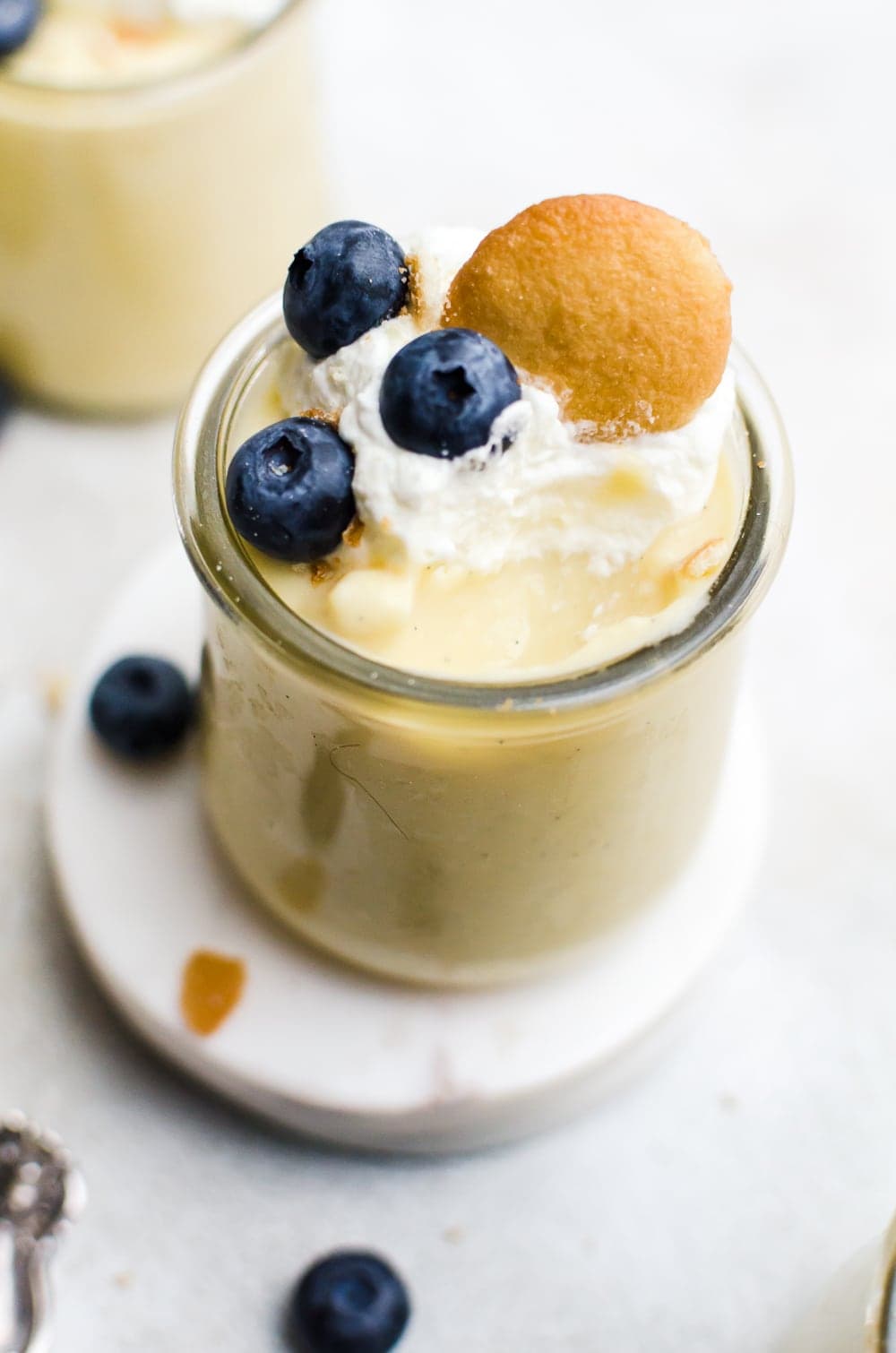 How to Make Homemade Vanilla Pudding Without Cornstarch
My recipe, as do many others, require cornstarch to make their pudding. The cornstarch works as a thickener for the pudding. If you do not have cornstarch, you can substitute with the same amount of flour.
How Long Will Vanilla Pudding Last
Vanilla pudding will last in an airtight container in the refrigerator for about three day, but can last up to four or five. I recommend sticking to the three day rule.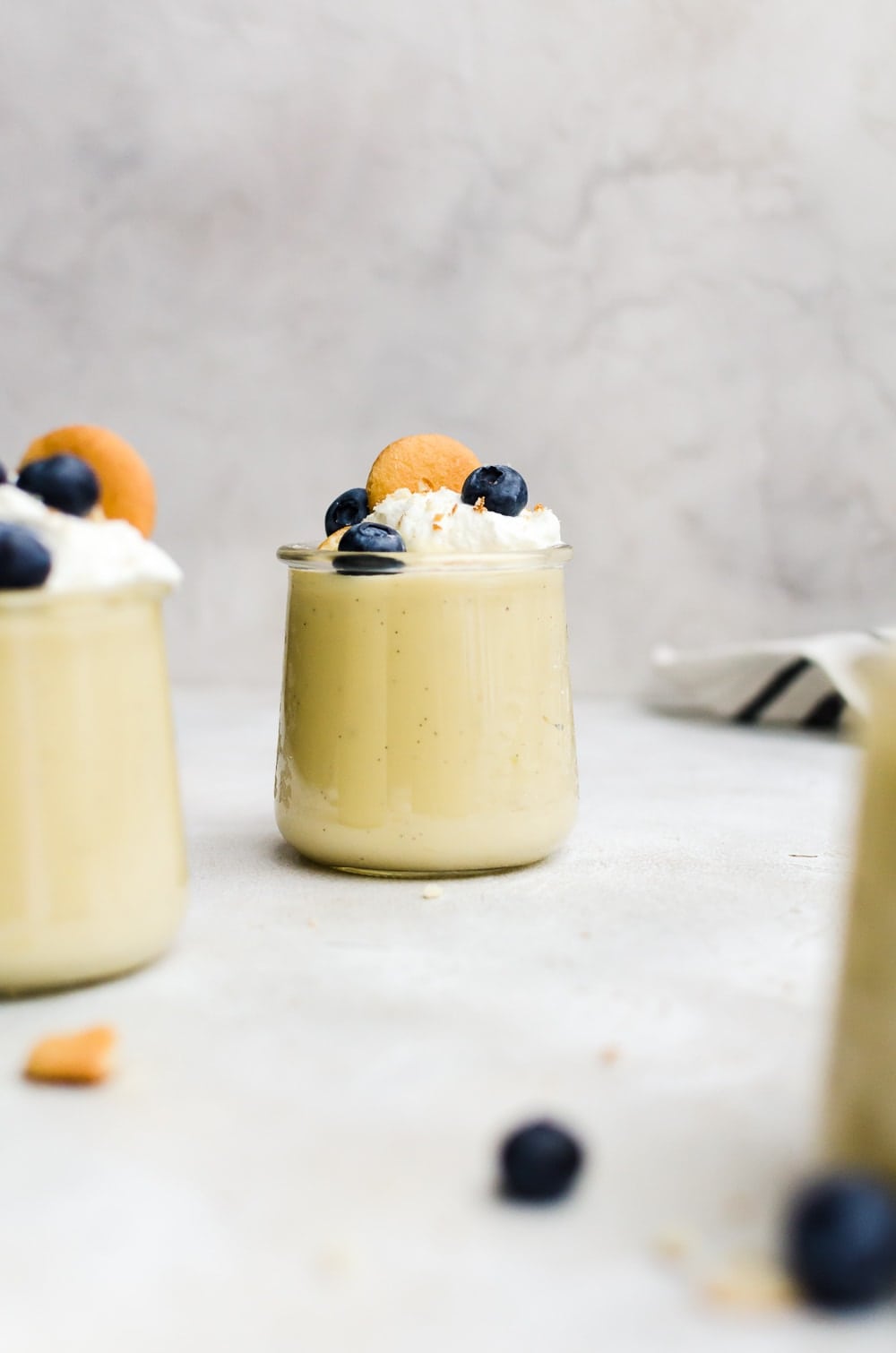 Craving something chocolaty? Try my chocolate pudding!
Homemade Vanilla Pudding
A velvety smooth homemade vanilla pudding perfect for all your favorite desserts
Ingredients
2

cups

whole milk

divided

2

tablespoons

cornstarch

¼

teaspoon

salt

⅔

cup

granulated sugar

1

large egg

room temperature

2

large egg yolks

room temperature

1

vanilla bean pod

¾

cup

heavy cream

2

tablespoons

unsalted butter

2

teaspoons

vanilla extract
Instructions
Take three tablespoons of the milk and the cornstarch and mix together in a small bowl to make a slurry.

In a saucepan, mix together the milk, slurry, and salt together.

In a medium bowl, whisk together the sugar and egg.

Take the vanilla bean pod and slice in half. Scrape out the vanilla bean seeds and mix into the egg mixture, then put the empty pod into the milk mixture.

Heat the milk mixture until it starts to simmer and thicken.

Take a cup of the hot milk and slowly drizzle it into the egg mixture as you quickly beat the eggs. Whisk the eggs until it fully incorporates the milk.

Repeat with another cup of the milk.

Add the heavy cream to the saucepan along with the egg mixture.

Stir the pudding until it is thick enough to coat the back of a wooden spoon.

Turn off the heat, then stir in the butter and vanilla extract.

Strain the pudding through a fine mesh strainer. Discard the vanilla bean pod.

Place plastic wrap on your pudding so that it touches the top of your pudding and chill for at least 5 - 6 hours, or until completely chilled through.
Nutrition
Serving:
1
/2 cup
Calories:
330
kcal
Carbohydrates:
30
g
Protein:
7
g
Fat:
20
g
Saturated Fat:
12
g
Polyunsaturated Fat:
7
g
Cholesterol:
176
mg
Sodium:
169
mg
Sugar:
28
g
Tried this recipe?
Tag me on Instagram! @acookienameddesire #acookienameddesire