A creamy salted caramel milkshake that'll cool you down and make you do a little happy dance after every sip.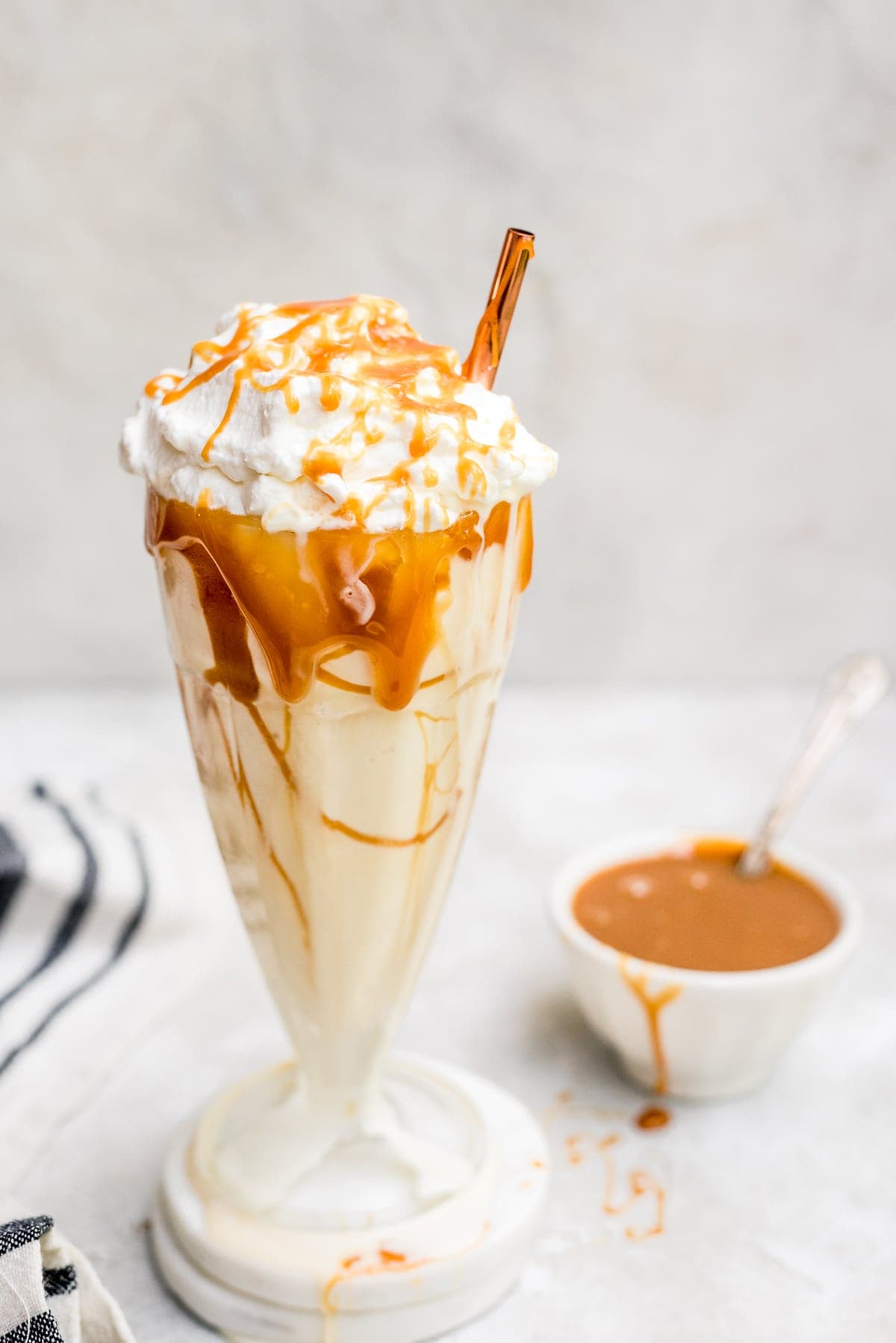 Milkshakes are one of my favorite things to share with my kid. There's nothing better than a burger, fries, and a thick milkshake on a Friday night. I love telling her about how that very thing, followed by a movie is an American tradition for decades. It makes a great date night, a night out with friends, or just with the family. I hope it's something we can continue for years to come both in my home, and as a society.
You can buy salted caramel at most grocery stores, but if you are committed to the flavor profile or just want a fancy schmancy salted caramel milkshake, I highly recommend trying to make your own salted caramel sauce. Pro tip: if you want something a little more fall-inspired, my apple cider caramel sauce is amazing.
You can make your salted caramel milkshake using a caramel ice cream, but I prefer using vanilla ice cream with caramel sauce. This is because caramel flavored ice cream tends to be a little overwhelming in flavor. Using a vanilla milkshake base gives you more balanced flavors while giving you more control with the amount of caramel you want. You can also substitute caramel with dulce de leche... maybe with some cinnamon for a churro influence! 
If you want to make your salted caramel milkshake boozy, vodka is the best option. Regular vodka is good, but you can also use a caramel or vanilla flavored vodka. On top of mixing it into the milkshake itself, you can also add a splash into your homemade whipped cream. I recommend experimenting to find what you like the best.