Sweet cinnamon infused peach fritters with an irresistible maple glaze. There isn't a better way to begin the day.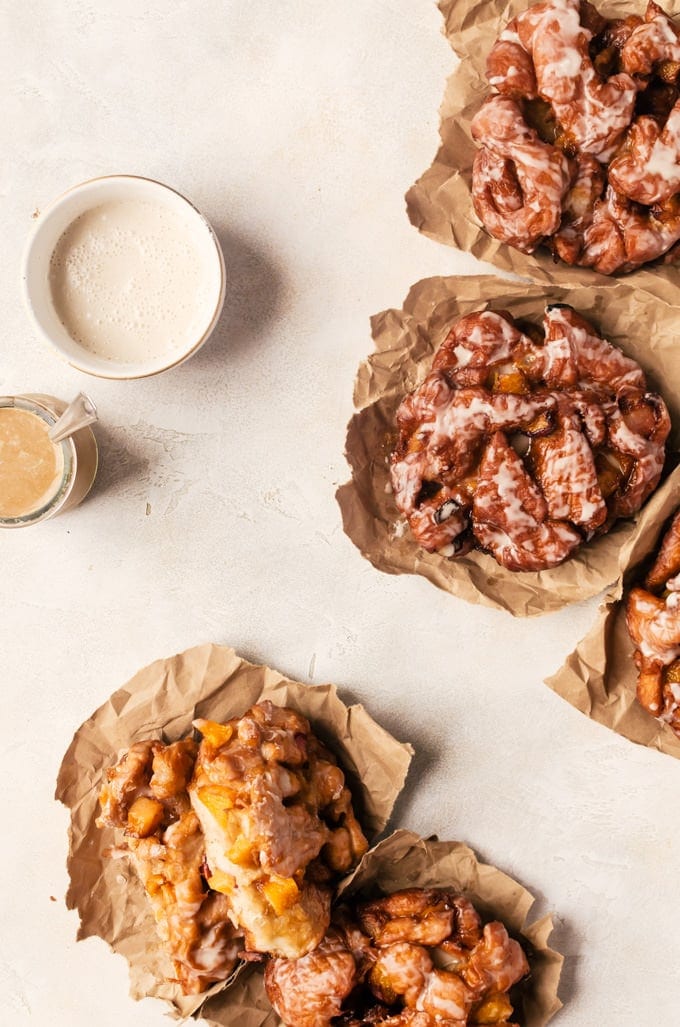 I love a good fritter. Especially a fritter with tons of nooks and crannies and tons of crispy edges that seem to be overloaded with flavor and glaze. We usually make apple fritters at least once a year, but I also love peach fritters in the summer. We went peach picking a while ago and this one of the many recipes I made with the 30 lbs of peaches we picked.  (I also made these peach hand pies that you need to try)
What I love about these peach fritters is how simple they really are to make. You start with my brioche recipe and infuse it with cinnamon, then chop a few fresh peaches (peeled or unpeeled), and finally fold it into the dough and fry. To speed up the process, I like to make the dough the night before so it can rise in the fridge overnight. In the morning, allow it to come to room temperature before rolling out and adding the peaches.
These peach fritters are so light and fluffy and basically melt in your mouth with bright bursts of fresh peach. It makes it so hard to have just one. Honestly, it's rare that I ever do have just one. Usually I will have at least one a half with a cup of tea, and then the other half later. On some occasions I like to go all out and have one of these fritters freshly make and still warm with a scoop of ice cream. If you don't eat your fritters that way, I recommend trying it at least once in your life.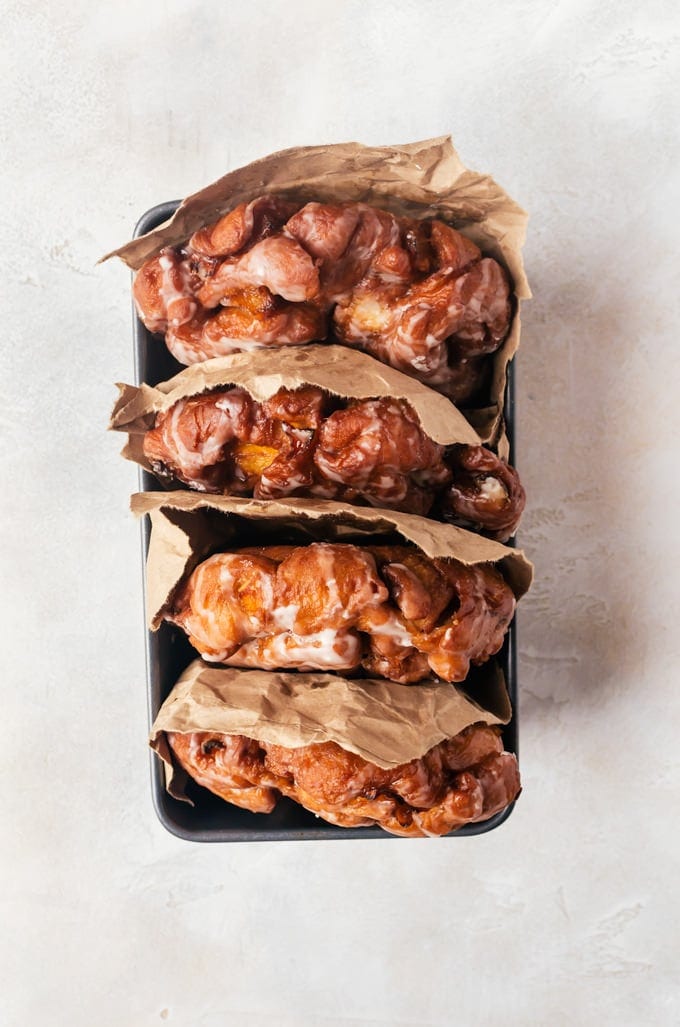 If you want to take these peach fritters to a whole new level, I recommend trying it using browned butter. Simply take the butter you need (plus about an extra tablespoon or two to compensate for the butter lost during the process) and brown it until it smells nutty. Allow it to cool until it is solidified, but still soft. Use as normal in your fritter dough. It's something I like to do every so often when I really want to kick things up.