Browned butter makes just about everything better. This delicious and nutty form butter takes is perfect for elevating your food. Learn exactly how to make brown butter in just a few minutes!
One of my all-time favorite things is brown butter. Even just the way it smells is just so amazing. If they made it into perfume, I might be tempted to buy it.
I use browned butter to elevate my savory dishes and my desserts alike. It adds so much dimension to your food with minimal effort on your end. It takes only a few extra minutes, and is almost foolproof.
What is Brown Butter?
Brown butter is heat-treated butter that allows the milk solids in the butter to caramelize. It is known for a deep amber, light brown color and a noticeable nutty scent.
When you brown the butter, the melted butter will be darker in color, while the caramelized or "browned" milk solids speckle the bottom.
It is often used in French cooking, but it is also popular in American cooking and baking.
If you are making clarified butter or ghee, it is easy to overheat your butter so that the milk solids end up browning and bringing your butter to this brown butter stage.
Can You Make Brown Butter in the Microwave or a Nonstick Pan?
Typically, I prefer to make mine in a saucepan, but you can use almost anything you have around.
How to Make Brown Butter in the Microwave:
Place the butter in a microwave-safe bowl with high sides to capture the butter as it bubbles and cooks.
Cover the bowl with a microwave-safe top. Sometimes I will just use a plate or a wider bowl.
Microwave at intervals. Heat for 2 1/2 minutes, then 45-second intervals, checking the butter between bursts. Cook for no more than 6 minutes.
Check that it is done (Carefully! Everything is still very hot!). The butter will smell nutty and there will be brown speckles in the bottom.
Allow your bowl to cool for a minute, and use something to remove the hot bowl.
How to Make Brown Butter in a Nonstick Pan:
Place your butter in the pan and heat on medium-high heat.
Stir the butter with a wooden or silicone spoon once it begins to melt.
Allow the butter to continue cooking until the butter begins to give off a nutty scent.
Remove from heat.
Can Browned Butter be Made Ahead?
You can definitely make it ahead of time. In fact, once you've finished browning your butter, it will still act and behave the same as regular butter. I always recommend storing your butter in a small, airtight container.
If you plan to use it the next day, it could be okay to leave it at room temperature overnight, but my recommendation is to refrigerate it. You may also freeze brown butter.
Can You Refrigerate and Reheat Brown Butter?
You can refrigerate browned butter. In fact, many of my recipes call for the butter to be refrigerated, even just for a short period of time to resolidify it partially.
You can reheat the butter as needed if you made it ahead of time, or if it was in a sauce you are reheating.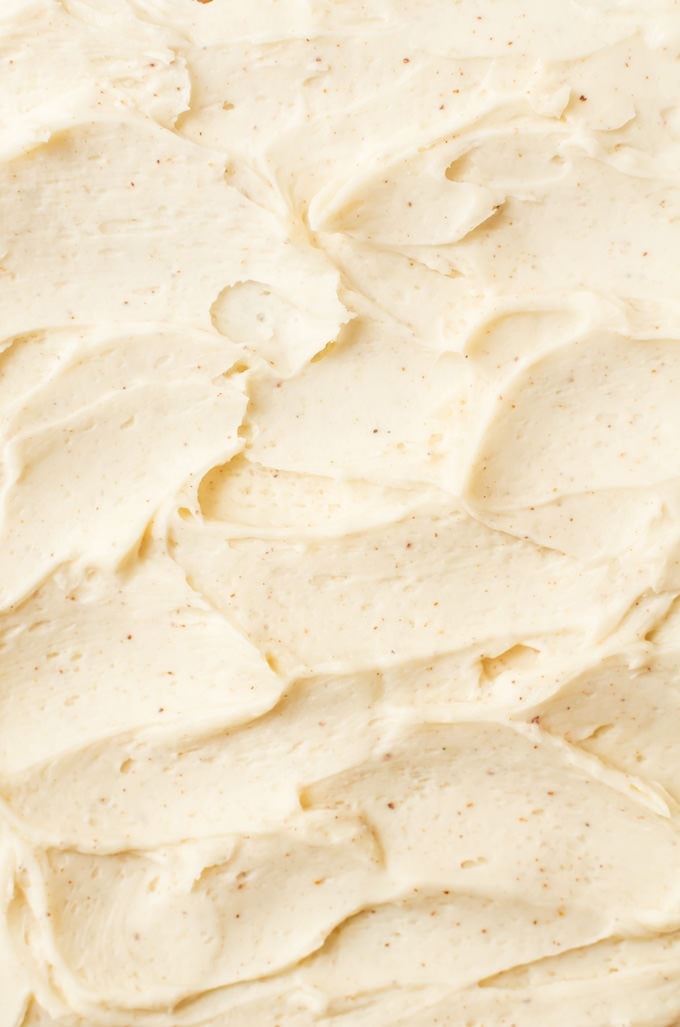 What to Make with Browned Butter
Now you've browned your butter, here's some inspiration on what you can do with it! I love making these brown butter pumpkin snickerdoodles. My brown butter banana bread and my brown butter banana snack cake are big hits here and among readers. This apple cider hot toddy uses brown butter bourbon and it is life-changing. These brown butter coconut chocolate chip scones are amazing. You need to try these brown butter madeleines and these brown butter cupcakes, too! If you want something savory, try my brown butter scampi. My friend Olivia made this amazing brown butter bacon cornbread you may love.
How to Make Brown Butter
Simple and delicious browned butter
Instructions
Place the butter in a saucepan.
Heat on medium-high heat.
Cook, stirring frequently, until the butter begins to brown and smell nutty.
Remove from heat.
Notes
Use right away, or store in an airtight container.
Nutrition Information:
Yield:

8
Serving Size:

1
Amount Per Serving:
Calories:

52
Total Fat:

12g
Saturated Fat:

7g
Trans Fat:

0g
Unsaturated Fat:

3g
Cholesterol:

31mg
Sodium:

91mg
Carbohydrates:

0g
Fiber:

0g
Sugar:

0g
Protein:

0g