Creamy and completely irresistible Nutella fudge. This easy fudge recipe needs only a few ingredients and a few minutes to make! It's perfect for a late night treat, or as a thoughtful gift!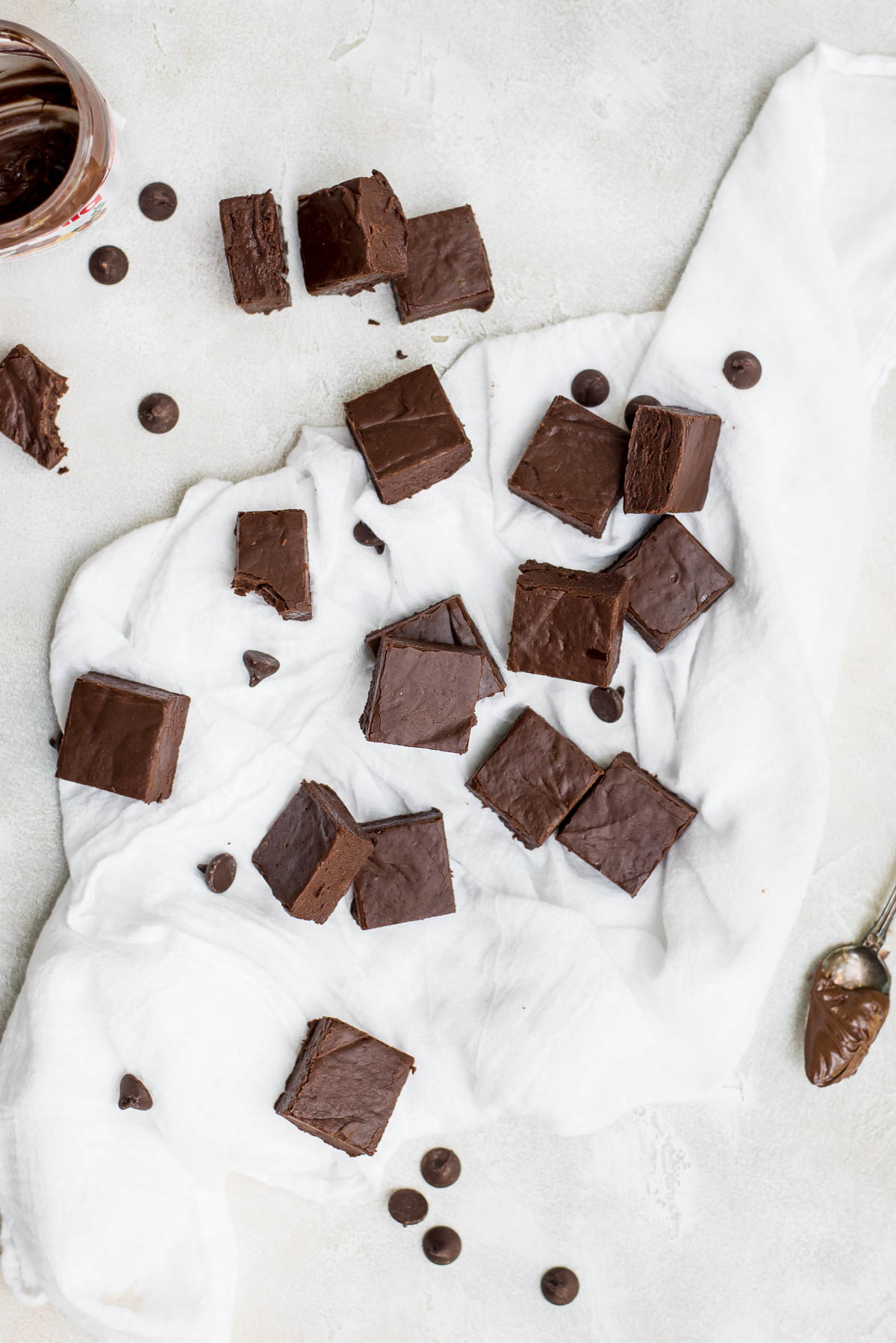 I've always had a soft spot in my heart for fudge. One of my favorite memories is being on the boardwalk and strolling past all the fudge shops. Each store always had someone outside offering free samples of a variety of fudge to entice you to enter.
Inside the chilled fudge shops would be more types of fudge that you can even imagine. It was pretty much impossible to not pick up a couple of different flavors to try.
Ever since then, whenever I have a piece of fudge, it takes me back to being a child at the beach. So, during years when I can't make it to the beach, I try to make at least a batch or two of fudge to pretend I've been there!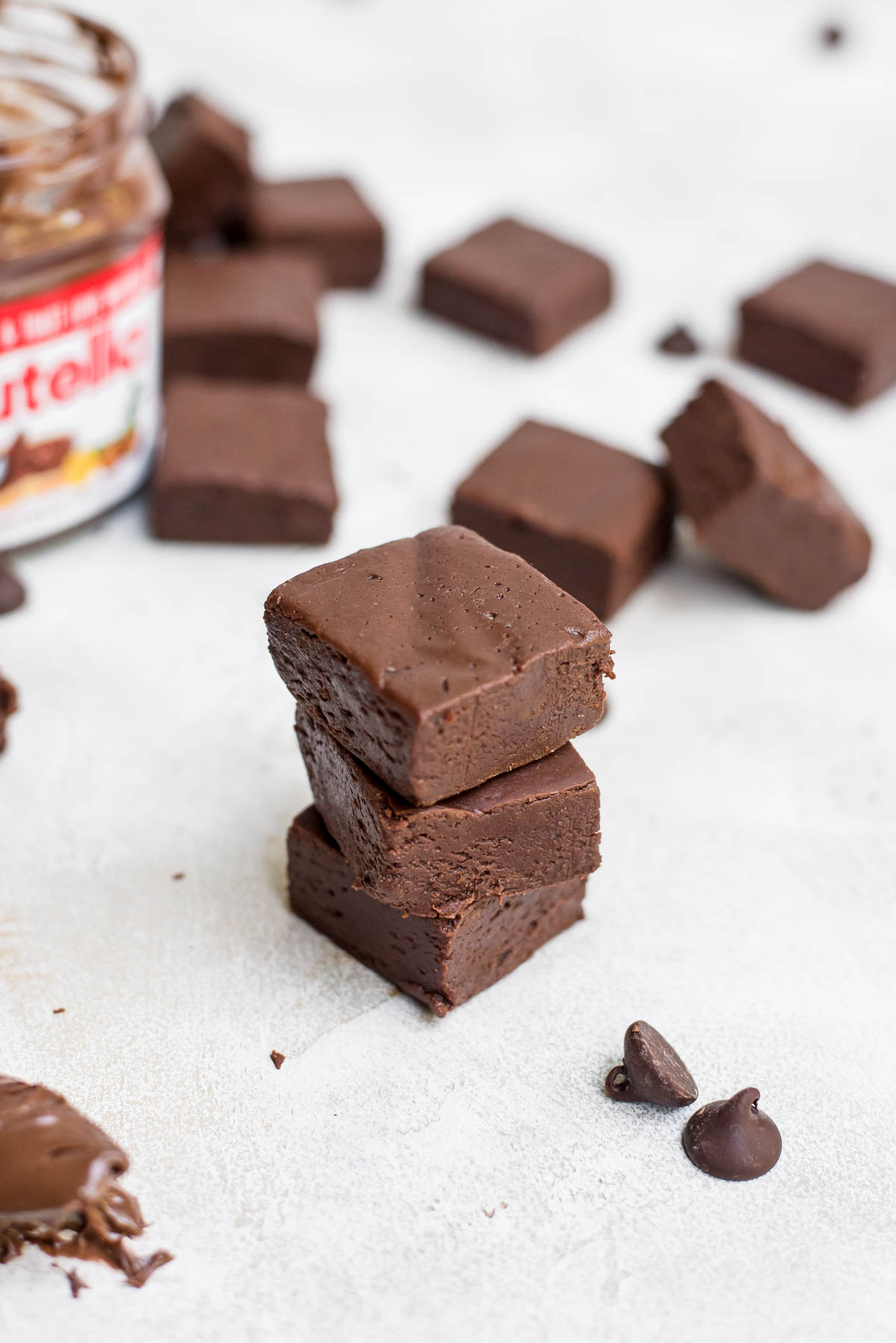 What Do I Need to Make Nutella Fudge?
You only need a few simple ingredients to make your Nutella fudge. If your pantry is generally well-stocked, you probably have most of the ingredients already. All you need is:
sweetened condensed milk
nutella
semisweet chocolate chips
salt
vanilla extract
How Do I Make Nutella Fudge?
Making the fudge is about as easy as grabbing the ingredients. The steps are so simple, I think the hardest part is waiting for the fudge to set!
Heat your condensed milk and Nutella together.
Add in the chips salt, and extract.
Stir until the chocolate is melted.
Pour into a lined baking pan and leave to set.
Can Fudge Be Frozen?
Yes! You can freeze your Nutella fudge, and I recommend doing so if you don't plan on eating it immediately. Simply wrap up the fudge, then store in an airtight container. When you want to eat it, thaw it in the fridge before taking it to room temperature to enjoy.
How to Troubleshoot Fudge
This Nutella fudge is a simple recipe that rarely has any issues. Unlike old-fashioned fudge that needs to be cooked, this fudge typically sets well each time, but there may be times something goes wrong. Unfortunately, there isn't much you can do to fix this type of fudge, but you can at least know for the next time you make the recipe!
If Fudge is Too Soft/Doesn't Set: It might be that the amount of Nutella was over-estimated. The chocolate and sweetened condensed milk sets the fudge, but the Nutella does keep it on the softer side. If you accidentally add too much, it will make the fudge very soft.
If Fudge is Too Hard: This is not a common issue with Nutella fudge. It might be that it was stored in the refrigerator without being in an airtight container, or you added too much chocolate.
If Fudge is Crumbly: This almost never happens with Nutella fudge, but if it does happen, it might mean that the chocolate in the fudge somehow seized, either by coming in contact with water, or overheating.
Grab more fudge:
Get more Nutella: